Nicki Clyne, Kristin Kreuk and Grace Park photos via Instagram/Wikimedia Commons
This article originally appeared on VICE Canada. Ever since alleged cult leader Keith Raniere was arrested in Mexico last week, speculation has circulated about if or when Smallville actress Allison Mack will also be arrested for her role in allegedly recruiting women who were branded, blackmailed, near-starved, and treated as personal slaves.
Raniere is the founder of Nxivm, a many-limbed organization that once claimed to be a "philosophical movement," but which primarily sold expensive five-day self-help courses to aspiring millionaires. A 2016 offshoot pitched as a "badass bitch boot camp" is now being called an "organized criminal group" by the FBI after former members went public about abuse.
Court documents filed last week allege the formation of a women-only secret society of "masters" and "slaves," some of whom were ordered under threat to have sex with Raniere. Women recruited into the group were allegedly coerced into giving "collateral" in the form of nude photos and damaging information, which they believed would be released if they told anyone about it.
Despite her wholesome TV image, Allison Mack is believed to have helped establish the so-called criminal organization that branded dozens of members' skin with a cryptic-looking symbol that appears to be a combination of Mack and Raniere's initials. So far, much of the media spotlight has focused on this surprising "Hollywood connection" to Raniere, but few have considered many associated actresses' deep Vancouver roots.
Long before an FBI investigation found any evidence of sexual abuse, Vancouver was home to an active self-help center that offered Nxivm trainings. Actress Sarah Edmondson helped establish the school nearly a decade ago in 2009, after taking her first course in 2005. "I was very gung ho about bringing this to Canada, especially to all my actor friends who needed personal development more than anyone, I thought," Edmondson told VICE last year.
The content of those courses had nothing to do with sex or slavery—most people who took them reported feeling good and discovering new things about themselves. "I went in trying to improve as a business owner, but what happened was I actually resolved my relationship with my mom," Sandra Nomoto, a Vancouver publicist who began Nxivm courses in 2013, told VICE. Over long days students would identify negative patterns, look inward for purpose, and set out to pursue their own self-interest above everything else.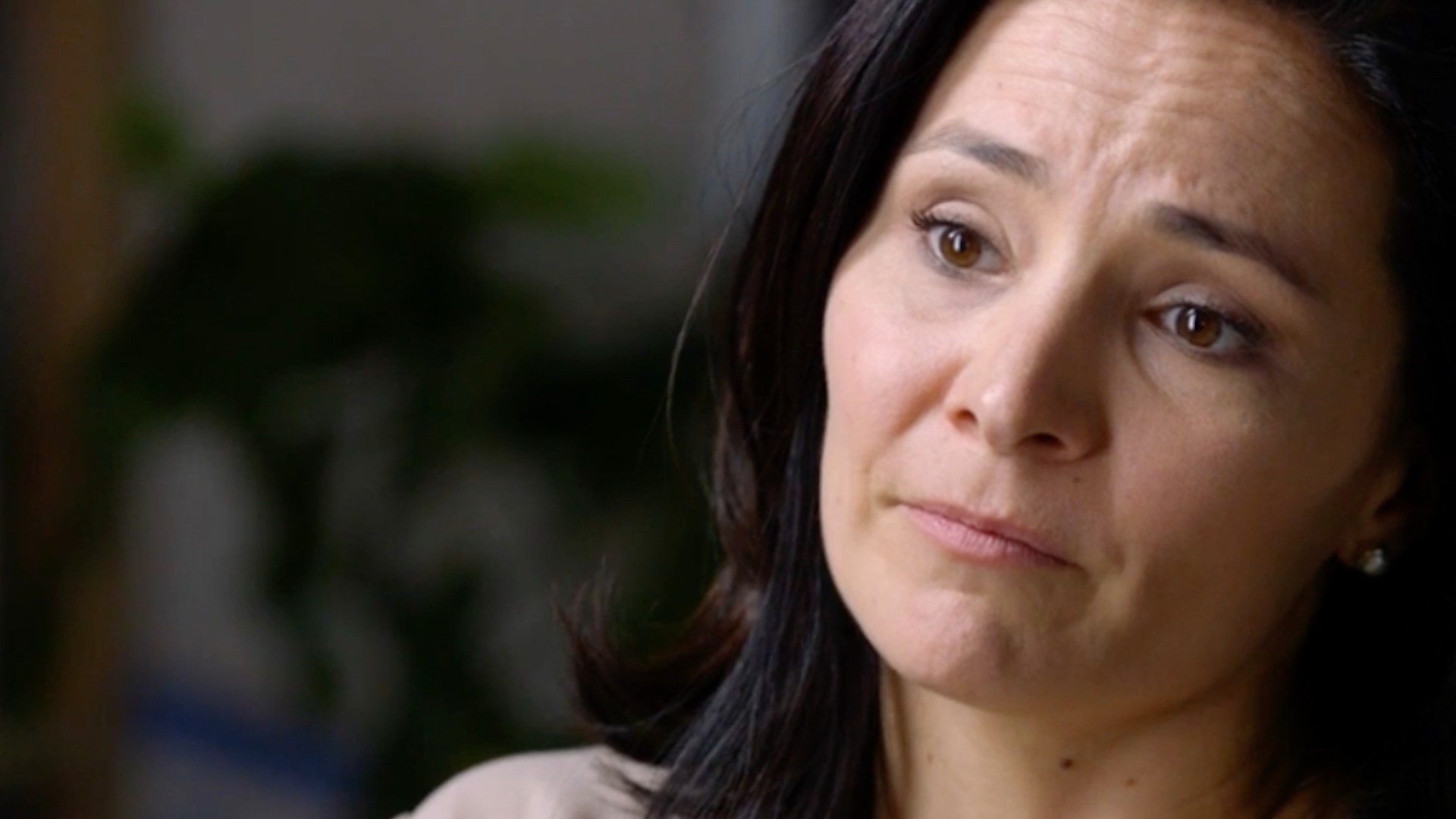 Former Nxivm publicist Frank Parlato was first to expose the alleged "sex cult" on his website before the New York Times picked up on the story last year. He told VICE that Vancouver was one of the most active Nxivm communities outside of Albany, New York.
"Vancouver was at one point the heart of Nxivm in many ways," Parlato told VICE. "They had a capable leader in Sarah Edmondson, who was an honest, sincere person, who honestly believed in the value of the Nxivm teachings."
Parlato says high-profile actresses and heiresses were prime targets for Nxivm recruitment because they added glamour and success to an organization that was constantly fighting off bad press. More than a decade before the alleged "sex cult" was formed, reporting by Forbes and other outlets exposed the organization's manipulation tactics and pyramid-like sales structure. (Members who sold courses could make commission on new recruits.)
Since 2006, the organization would bring on several Vancouver-born actresses including Hawaii Five-O's Grace Park, Smallville's Kristin Kreuk and Battlestar Galactica's Nicki Clyne. Edmondson personally recruited Clyne, who reportedly remains faithful to Raniere even after his arrest. Though Park and Kreuk have cut ties with the organization, former members say their past roles within Nxivm were undeniably significant.
Parlato says that cult allegations first surfaced around 2003 and slowed recruitment for the self-help course Executive Success Programs. He says that's why Kristin Kreuk joining in 2006 was a "major breakthrough" for the organization. While busy working on the set of Smallville in Vancouver, fellow Vancouverite and actor Mark Hildreth convinced her to attend her first session, says Parlato.
"When that lucky, or unlucky day happened, Nxivm turned a corner in their marketing," he said. "They now had a famous actress."
Though she wasn't often involved in recruiting directly, Kreuk's membership helped salespeople pushing $5,000+[$3,906 USD] courses counter negative press, according to Parlato. "Nobody who sold the Nxivm courses failed to mention Kristin Kreuk and Allison Mack are members—not only members but coaches," Parlato told VICE. "Every spiel included their participation as proof of not being a cult."
Since Raniere's arrest, Kreuk has addressed her links to Nxivm on Twitter. "When I was about 23, I took an Executive Success Program/Nxivm 'intensive,' what I understood to be a self-help/personal growth course that helped me handle my previous shyness, which is why I continued with the program," reads part of the statement.
Kreuk said she left five years ago and has maintained minimal contact with those involved. She expressed horror and disgust at the allegations against Raniere and thanked women who came forward about abuses. "The accusations that I was in the 'inner circle' or recruited women as 'sex slaves' are blatantly false," she wrote. "During my time, I never experienced any illegal or nefarious activity."
According to Parlato and a leaked 2011 coach list, Kreuk did more than take a few courses. "She was not just a mere fringe player, she was a major integrated person into Nxivm—and was a coach, not just a student," he said. VICE reached out to Kreuk's management for comment but did not hear back.
Kreuk has been widely credited with recruiting Allison Mack into Nxivm during their time on Smallville, but it's worth repeating that this was before any sexual allegations came to light. Around the same time, Kreuk founded an organization called Girls by Design in partnership with fellow Nxivm coach Kendra Voth—a project aimed at fostering self-esteem among teen girls, which former insiders say is unaffiliated with Nxivm. Voth says she left the organization in 2009.
According to Parlato and an interview Mack did with Fine magazine, Raniere advised Mack to leave television and try stage acting soon after. She and Raniere went on to develop a $10,000 [$7,813 USD] Nxivm course on acting called The Source. Though unpopular and prohibitively expensive for most struggling actors, Parlato says young women who tended to fit Raniere's ideal body type would sometimes get a free pass.
Kreuk finally left Nxivm in 2012, around the time a bombshell Albany Times Union story interviewed two women who say Raniere had sex with them when they were underage, one of them as young as 12. Even with these allegations out in the open, much of Nxivm's members reportedly remained faithful. It wasn't until a 2017 New York Times story recounted the way secret society members were blindfolded, stripped naked, and branded that Grace Park reportedly left quietly.
Though her acting career has since fizzled, Mack has remained loyal to Raniere and was with him in Mexico when he was arrested last Monday on sex trafficking charges, according to a short video taken by Nicki Clyne. Voicemail messages left with Mack and Clyne were not returned by press time.
A statement available on the Nxivm website states Raniere supporters are committed to clearing his name. "We are currently working with the authorities to demonstrate his innocence and true character," it reads. "We strongly believe the justice system will prevail in bringing the truth to light."
Sign up for our newsletter to get the best of VICE delivered to your inbox daily.
Follow Sarah Berman on Twitter.