Angry over the FBI raids on Michael Cohen's offices, President Trump is taking aim at Robert Mueller, with press secretary Sarah Sanders saying Tuesday he "believes he has the power" to fire the special counsel. But the investigation of Trump's top lawyer and confidant is now in the hands of someone Trump cannot fire: an acting U.S. Attorney in the Southern District of New York.
That's because, like Attorney General Jeff Sessions, U.S. Attorney Geoffrey Berman recused himself from the Cohen investigation before Monday's raids, according to ABC News. Trump hand-picked Berman for the job, which presumably presents the appearance of a conflict of interest now that Berman's office is investigating Trump's personal lawyer.
Berman's recusal creates a firewall between Trump and the Cohen investigation. Even if Trump fires Attorney General Jeff Sessions or Deputy Attorney General Rod Rosenstein, the leader of the investigation is a tenured employee, making the investigation untouchable.
"What's done is done. If you were to fire Rosenstein or the attorney general or the criminal chief or whoever weighed in on this, it would not change the fact that they got the documents and they already have it," said former U.S. Attorney Brett Tolman, appointed by President George W. Bush.
Read: The White House believes Trump has the power to fire Mueller (he doesn't)
The raids originated with Rosenstein, who is overseeing Mueller's investigation into whether the Trump campaign had anything to do with Russian meddling in the U.S. 2016 election, since Sessions recused himself from that role in March 2017. Mueller likely brought information outside the scope of his investigation to Rosenstein, and Rosenstein referred the case to the Southern District of New York.
It's also likely Berman recused himself once he was made aware that the subject of the investigation was Trump's lawyer. That would be the normal way a U.S. Attorney would function, according to Tolman.
"I was appointed by Bush. If Bush was being investigated, and my office had to engage like that, I could see that that would be enough for an appearance of conflict of interest for me to step aside and let the first assistant lead the investigation," he said.
With Berman out of the picture, the case falls to either Deputy U.S. Attorney Robert Khuzami or the Chief of the Criminal Division, Lisa Zornberg. The Southern District of New York would not confirm the existence of an investigation to VICE News.
Investigators would have asked the Justice Department in D.C. for permission to move forward with a search warrant for Cohen. They had to get DOJ approval because Cohen is a lawyer and some of the documents involved in the warrant could contain communications protected by attorney-client privilege.
Read: What Michael Cohen knows about Trump, Russia, and Stormy Daniels
Normally the head of the Justice Department criminal division would have final approval, but Tolman thinks Rosenstein likely did the signing off in this investigation since the stakes are so high. "Something as sensitive and significant as this, as going into the president's lawyer's records, you do have to have main Justice approval," Tolman said. "It would not surprise me if it was Rod Rosenstein that reviewed the request."
FBI agents were after documents related to payments to two women who allege they had affairs with Trump: former Playboy playmate Karen McDougal and adult film star Stormy Daniels. Tabloid company American Media paid McDougal $150,000 for her silence in the summer of 2016, and Cohen says he paid Daniels $130,000 for her silence just three weeks before the 2016 election. Investigators also sought documents related to to other topics, according to the New York Times, which may have to do with Cohen's role as Trump's private attorney and his decade's long run as a Trump Organization employee.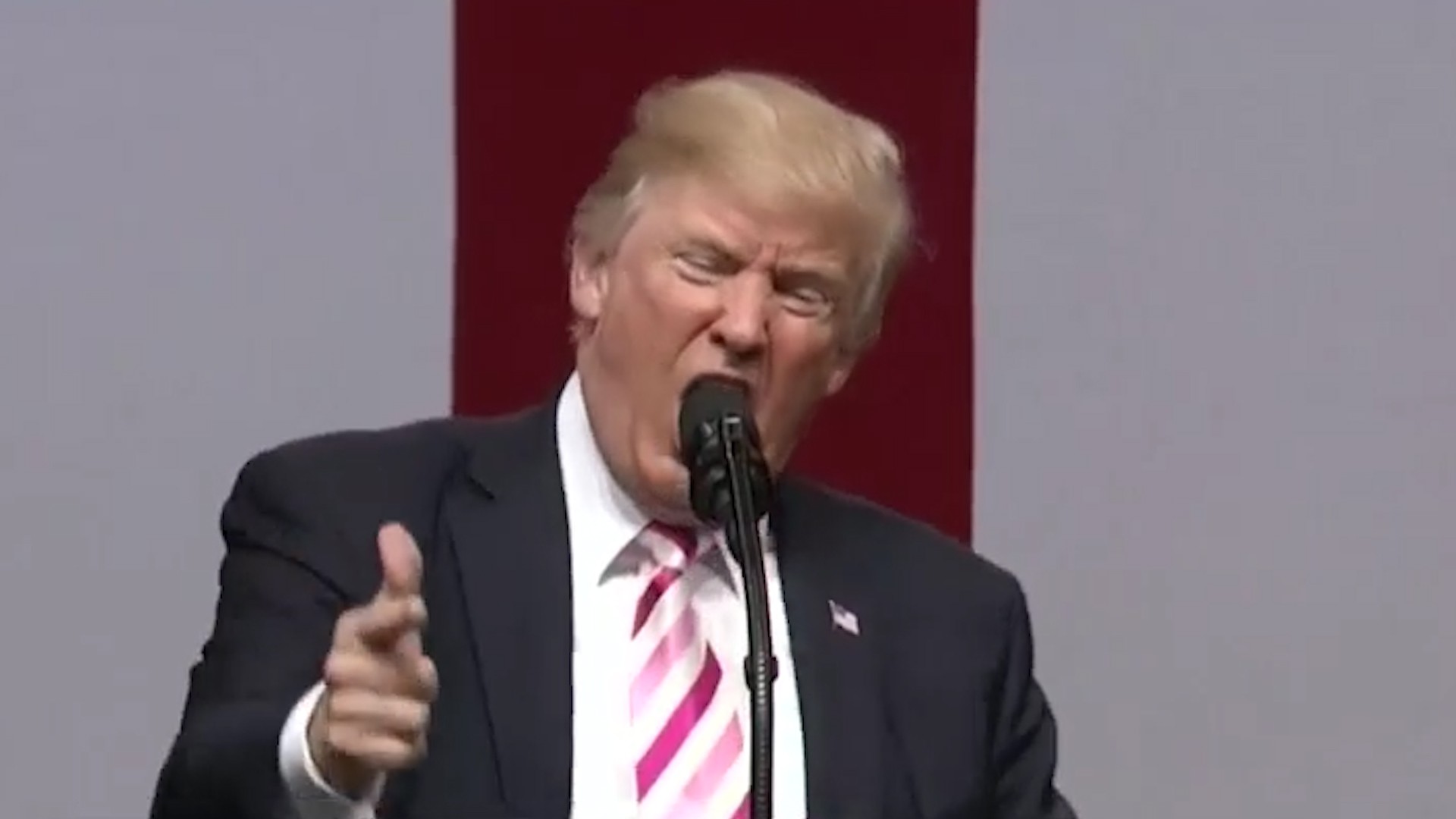 Now a team — referred to as the "taint team" or the "clean team" — of lawyers in the Southern District of New York, separate from the lawyers investigating Cohen, will sift through all the documents collected and decide which ones the investigating team will get to see, a process that could take months. Documents outside attorney-client privilege will be handed over as well as any protected documents that refer to criminal acts. They may also decide to redact certain documents. No court oversees this process, just the Southern District office itself. Attorneys on the investigation side will review the material and decide whether or not to bring charges. The only way to add oversight would be for Cohen to file a lawsuit calling into question the validity of the warrant, an aggressive move.
Tolman thinks Rosenstein may have referred the Cohen investigation to the Southern District of New York because of how important it is, not because it is totally outside Mueller's purview.
"This may be something that is related to Mueller's investigation, knowing that he has leaks in his group, or he may be concerned about the privilege review and may not want to be the ones to make that review, it may be soft referral to the Southern District to take care of that issue and then he may take some of that info back," Tolman said. "It wouldn't surprise me if it was a soft referral where they are going to be the ones to review the privilege issue and it helps them with resources, they might be able to mobilize quicker, keep it more confidential while they're reviewing it."
Some Republicans in Congress encouraged Trump to fire Rosenstein Tuesday. Trump already viewed Rosenstein as a threat to his presidency, according to an advisor who spoke anonymously to the Washington Post last year. Rosenstein's approval of the Cohen raid after the news last week that he explicitly allowed Mueller to go after Trump's former campaign manager Paul Manafort for collusion with Russia last year may be enough for Trump to axe him.
Trump does not have the power to fire Mueller, only Rosenstein does. If Trump were to fire Rosenstein, then Solicitor General Noel Francisco would handle oversight of the Mueller probe and inherit the ability to fire him. Whether Trump decides to retaliate against Rosenstein or not, the political significance of the Cohen raid has surprised even veteran federal prosecutors.
"It is remarkable," Tolman said. "We may not see this again in our lifetime."
Correction: An earlier version of this story transposed the amounts two women who say they had affairs with President Trump were paid for their silence.
Cover image: President Donald Trump listens to the Emir of Qatar Sheikh Tamim bin Hamad Al Thani, speak during a meeting in the Oval Office at the White House, on April 10, 2018 in Washington, DC. (Photo by Mark Wilson/Getty Images)