Want the best of VICE News straight to your inbox? Sign up here.
Just weeks after a dozen French soldiers were killed in Mali, France joined a small number of countries using unmanned combat drones and killed seven Islamic extremists in the country.
French President Emmanuel Macron announced over the weekend that his government killed 33 people in a military operation in Mali. On Monday, the military added that, not only had it its ground forces killed a group of alleged insurgents, but that, in a follow-up operation that killed an additional seven people, it used a drone for the first time.
Just last week, France announced that it had successfully test fired a Reaper drone, and within two days of completing the test, the military had put it to use.
French forces in the Ouagadou forest, an area controlled by a militant group called the Macina Liberation Front, were ambushed by troops on motorcycles over the weekend, according to the Associated Press. The French military said it dispatched the drone to protect the ground troops.
Tensions have been running high in Mali in recent months. France has 4,500 troops in the region, where it's dispatched forces to help rid the government of Mali, a former French colony, of Islamic State–affiliated groups, who've been looting military outposts and profiting off of unregulated mining operations in the region. In November, France lost 13 soldiers when two of its helicopters collided during an operation against alleged terrorists in Mali — the country's biggest military loss since 1983.
The French military presence there has had mixed results, and left-wing members of French parliament have recently called for the troops to be withdrawn. Despite the continued presence of French forces in the region since August of 2014, the insurgent forces are still in Mali, and Mali's forces have struggled to defeat them. As of the end of November, 31 French troops had been killed.
Before France's drone strike this weekend, there were only 10 countries believed to have used drone strikes beyond their borders, according to a recent report from the Drone Center at Bard College.
But drones are proliferating. Nearly 100 countries are believed to have military drones on hand, even if they haven't all used them. The U.S. and China are both among the countries actively exporting drones abroad.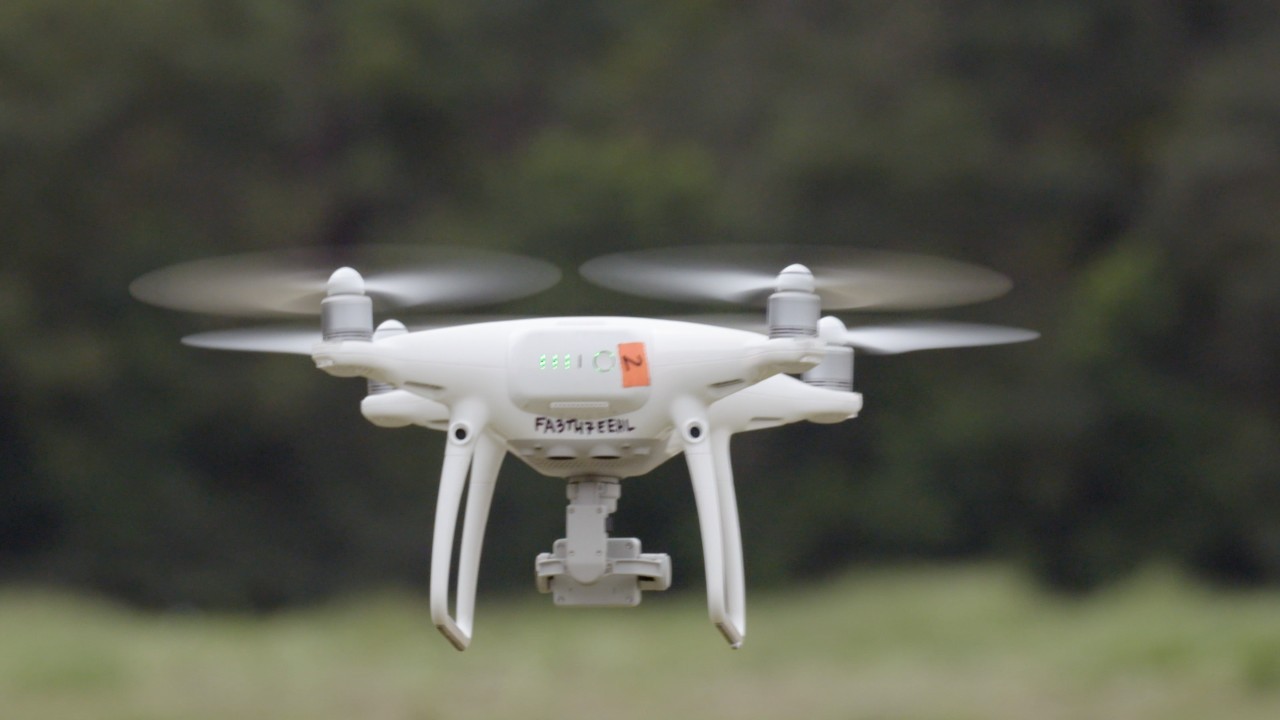 Cover: This photo provided by the French Defense Ministry communication center and taken Tuesday Dec. 17, 2019, shows French soldiers loading a French Reaper drone with two GBU 12 missiles on Niamey airbase, Niger. France's defense ministry said Monday that it had carried out its first armed drone strike, killing seven Islamic extremists in central Mali over the weekend. France joins a tiny group of countries that use armed drones, including the United States. (Malaury Buis/EMA/DICOD via AP)