As the ashes from Grenfell Tower continue to blow over the estate where the tower block still stands, the needs of survivors, neighbors and locals are still not being met. Twelves weeks on, only 29 families have been rehoused and less than half of the funds raised have reached Grenfell Tower survivors.
Within 48 hours of the tragedy, as the official response continued to fail Grenfell Tower residents, a group of survivors, locals and bereaved families began to organize themselves under the name Justice4Grenfell. The goal of their campaign is for justice, support and ultimately, protection for those still living in tower blocks across the country at risk of burning down, just like Grenfell.
VICE Impact met up with activist Moyra Samuels who has been organizing and leading Justice4Grenfell's fight for justice to find out more about the campaign, its successes and the work still at hand.
VICE Impact: Justice4Grenfell has been putting pressure on local authorities to find homes for the homeless Grenfell Tower survivors, as only 29 out of 196 surviving families have been rehoused. Can you tell us more?
Moyra Samuels: Survivors have been stuck in hotels for nearly 13 weeks now.
I was with a survivor the other day. She is a wheelchair-user and a single parent to three children still in a hotel that isn't adapted to people with disabilities. It's absolutely dreadful.
Ultimately, if you leave people in hotels for 12 weeks they get demoralized. Of course, they ask and ask and ask, but understandably they get to a point in which they give up. But the whole point of our campaign is that we are not giving up. We will continue, relentlessly.
What is the situation at the moment with the Public Inquiry ? And what are you still fighting for?
We want to ensure, as part of the Public Inquiry, that a whole range of questions and answers are provided, specifically in regards to the role of local authorities before the fire and after the fire, as well as the role of the Kensington and Chelsea Tenant Management Organisation (TMO), which was responsible for managing the upkeep and safety of Grenfell Tower.
---
Check out more videos fro VICE: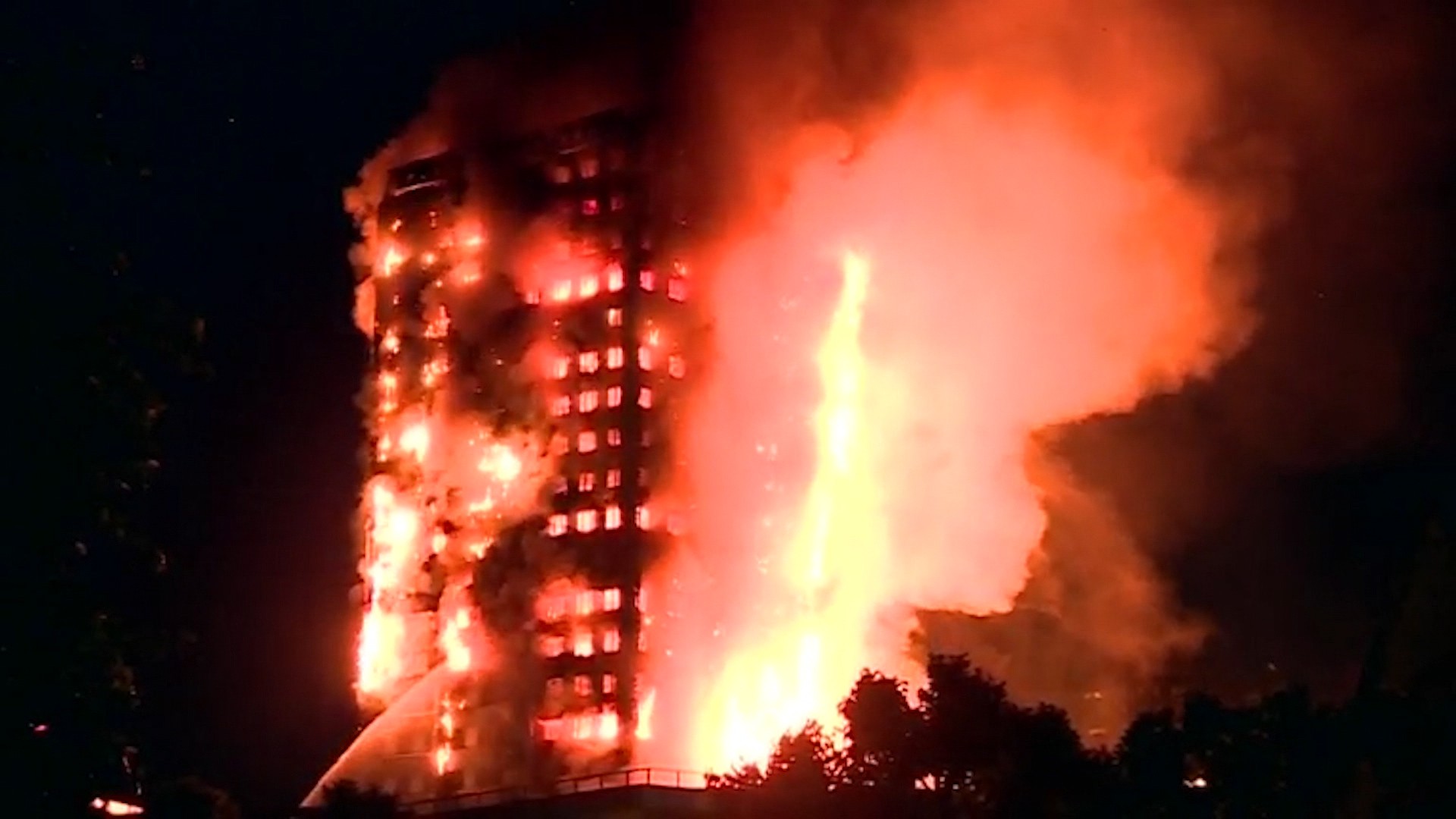 ---
At the moment, they are being charged with corporate manslaughter. This is a start but we know, historically, that corporate manslaughter just carries a fine. What we want is for specific people, that many of us are aware of, who made the decisions that cost lives, to be held criminally responsible.
What are you doing to ensure accountability?
We are helping produce evidence and witnesses that we know might not be provided otherwise. But more broadly, we are campaigning in collaboration with groups across the country because this isn't just about Grenfell. This is about social housing right across the country. People living in tower blocks across the country are still horrified as they know that their homes are at risk of burning down like Grenfell Tower did.
What have been some of the campaign's successes so far?
After the fire, the council was still charging Grenfell Tower residents rent and taking it out of their bank accounts. So quite early on, we mobilized to stop that and they did.
We've made it our job to get facts and find out about decisions that are being made to make sure the public and local community is as informed as can be. We have worked really hard to bring the different groups together, the survivors, the bereaved, volunteers and other residents. That's our goal, to bring them together under an umbrella, to form a stronger campaign.
What next?
Council housing is a proud tradition. But unfortunately, the tradition that has been developed over the past two decades is private is good, public is bad. And the only people that have benefitted from this are property developers.
We're effectively fighting for the next generation. The next generation has a right to not live in such a precarious way.
READ MORE: How Grenfell Survivors Are Organizing in the Wake of a Tragedy
Justice4Grenfell is always looking for volunteers, activists, and funding. Join the team or donate to help them out. And make sure to keep an eye on their website to find out about the protests they are organizing across the UK.
This interview has been edited for brevity and clarity.