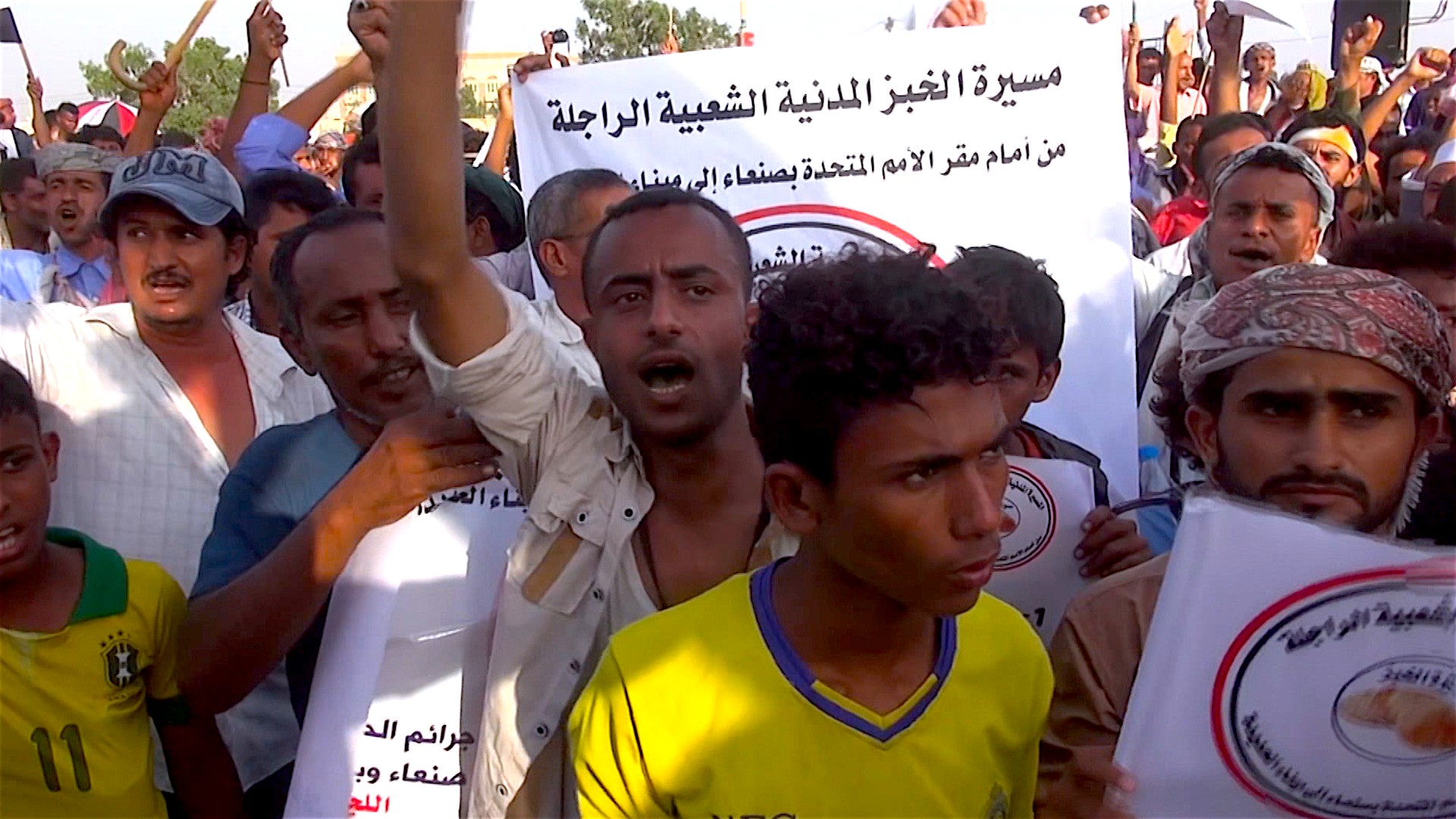 Yemeni protesters completed a week-long 186-mile march Tuesday to call out restricted access to aid. The "March for Bread" kicked off in Sanaa, the nation's capital, and ended in the rebel-held port city of Hodeida.
70 percent of humanitarian aid enters the country through Hodeida. Recent government airstrikes and a blockade on the port have made it difficult for civilians to receive the aid they need.
Since 2015, Yemen has been in civil war which has brought on a humanitarian crisis.