Artist and activist Jacqui has been drawing since she was a child. At 53, she spends much of her time driving around in her Holden Kingswood, looking for interesting scenes to depict. Currently based in Geelong, her recent pieces reflect local neighbourhoods alongside bush, wildlife, and country landscapes. Jacqui has lived in her car for 11 years. She calls it Barney.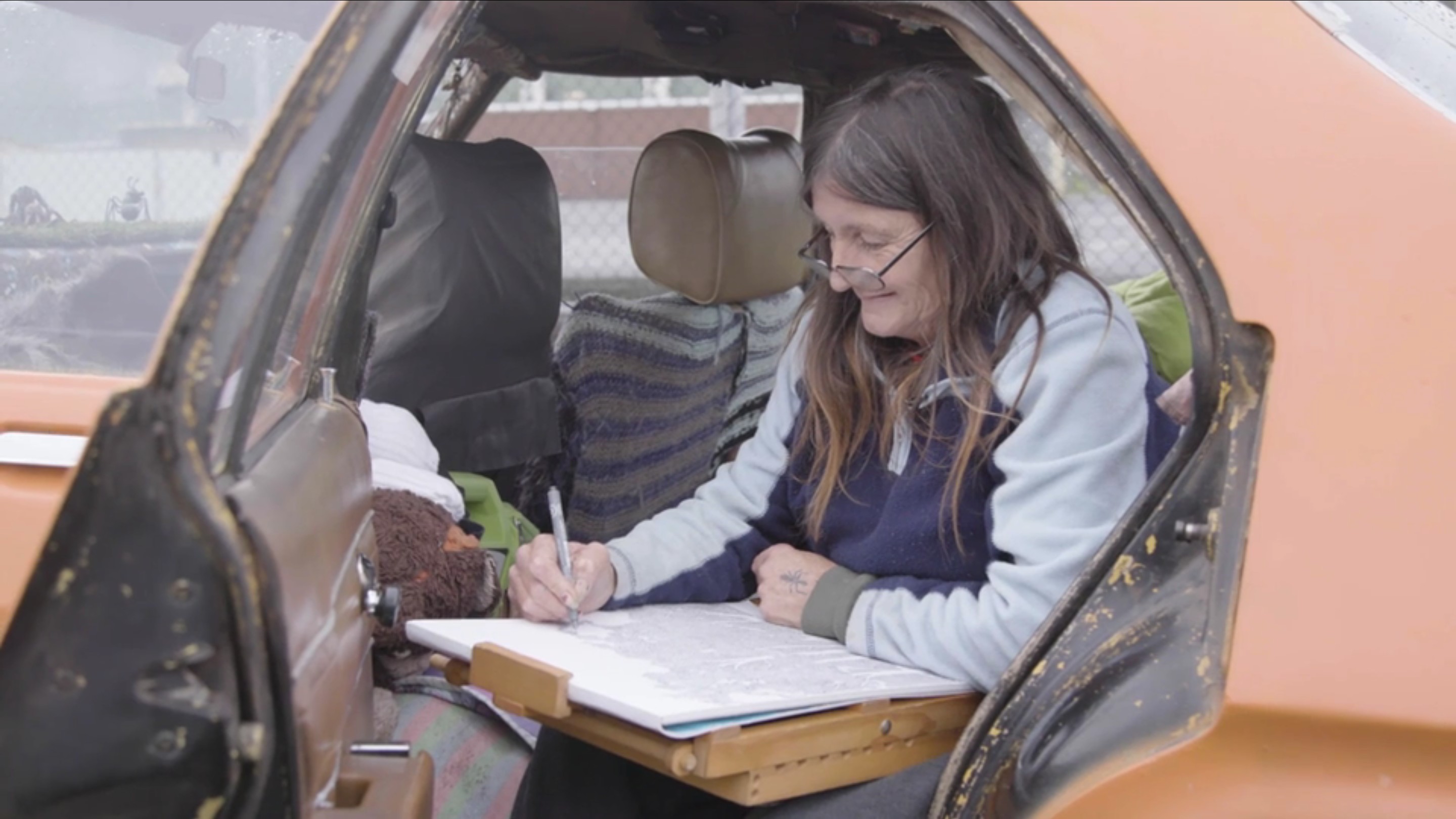 "I love to draw scenes where it's peaceful—where I can look into the picture and think, 'That looks like a calm place,'" she explained to VICE. For her, art is both a "way out" but also a way to be visible, and bring visibility to other individuals marginalised by homelessness. She splits her time between her work and supporting the growing community of artists she's met through Open Canvas—an organisation that supports artists who are homeless or living with disabilities and other adversaries. Over the years, she's become a vocal advocate for the rights of people experiencing homelessness—particularly women and the threats they face on the street. She recently partnered with the group and other disadvantaged artists for her first exhibition. As she sees it, "If you're not doing something constructive, you're doing something destructive."
Artwork by Jacqui and other homeless and disadvantaged Australian artists is available for purchase online through the Open Canvas website .