Getty Images
Nigeria's military has carried out systematic abuse of thousands of desperate women and girls who have fled Boko Haram, including widespread rape in exchange for food, Amnesty International alleges in a new investigation released Thursday.
The report, "They betrayed us," claims that rather than helping civilians in the northeast of the country who have escaped the brutal Islamist group, Nigeria's military has been subjecting them to further violence and abuse.
Based on interviews with more than 250 people in north-east Nigeria, it documents testimony from scores of women who said soldiers had used force and threats to rape women in internally displaced person (IDP) camps. In many cases the soldiers allegedly leveraged their control over scant food supplies to coerce starving women into becoming their "girlfriends" — meaning they had to be available for sex on an ongoing basis.
Thousands of people have starved to death in the camps in the past three years, the report alleges, while others, including 32 children and babies, have died in detention.
One woman from Borno state, whose name was given as Yakura, described her treatment at the hands of the military.
"The soldiers… said that we should come out of from our villages," she said. "They said it would be safer and that they would give us a secure place to stay. But when we came, they betrayed us. They detained our husbands and then they raped us women."
Osai Ojigho, director of Amnesty International Nigeria, said it was "absolutely shocking that people who had already suffered so much under Boko Haram have been condemned to further horrendous abuse by the Nigerian military.
"Instead of receiving protection from the authorities, women and girls have been forced to succumb to rape in order to avoid starvation or hunger."
Nigeria has rejected the allegations, with a statement from President Muhammadu Buhari saying the report lacked credibility, and the military calling it "a false report on fictitious rape incidents."
"These false reports, which are capable of derailing the good work being done by our patriotic and selfless soldiers, must stop," it said in a statement.
Exploitation amid a crisis
The abuse is alleged to have occurred in remote satellite IDP camps in the northeast, where Nigeria has been waging a war against Boko Haram since 2009. The conflict has claimed more than 30,000 lives and forced about 1.8 million people from their homes, creating a severe humanitarian crisis.
As Nigeria's military took territory from Boko Haram in 2015, it ordered hundreds of thousands of people in rural villages into the camps, in some cases indiscriminately killing people who remained in their homes, according to Amnesty.
READ: Boko Haram just freed most of the girls they kidnapped from Dapchi
Once they reached the camps, most men and boys aged between 14 and 40 were detained, isolating their female family members who were then left vulnerable to exploitation by Nigerian troops and an affiliated militia, the Civilian Joint Task Force (JTF).
The report said there were acute food shortages in the camps from early 2015 until mid-2016, when aid was ramped up. But even after this, many still faced barriers in accessing food, which were exacerbated by restrictions on them leaving the camps.
The women told investigators that the sexual abuse followed a pattern, with troops brazenly entering the camps for sex and JTF members selecting attractive women to bring to the soldiers. Women said they were too scared to refuse their demands.
Five women from one camp alone told investigators they were raped in exchange for food amid dire shortages in late 2016-early 2016.
"One man came and brought food to me," said one rape survivor. "The next day he said I should take water from his place [and I went]. He then closed the tent door behind me and raped me. He said 'I gave you these things, if you want them we have to be husband and wife'."
Amnesty's Ojigho said that "sex in these highly coercive circumstances is always rape, even when physical force is not used, and Nigerian soldiers and Civilian JTF members have been getting away it."
Amnesty says Nigeria is well aware of the reports of abuses, but has failed to take action, despite a presidential inquiry established last August whose findings have not been made public.
"Now is the time for President Buhari to demonstrate his frequently expressed commitment to protect the human rights of displaced people in north-east Nigeria," said Ojigho. "The only way to end these horrific violations is by ending the climate of impunity in the region and ensuring that no one can get away with rape or murder."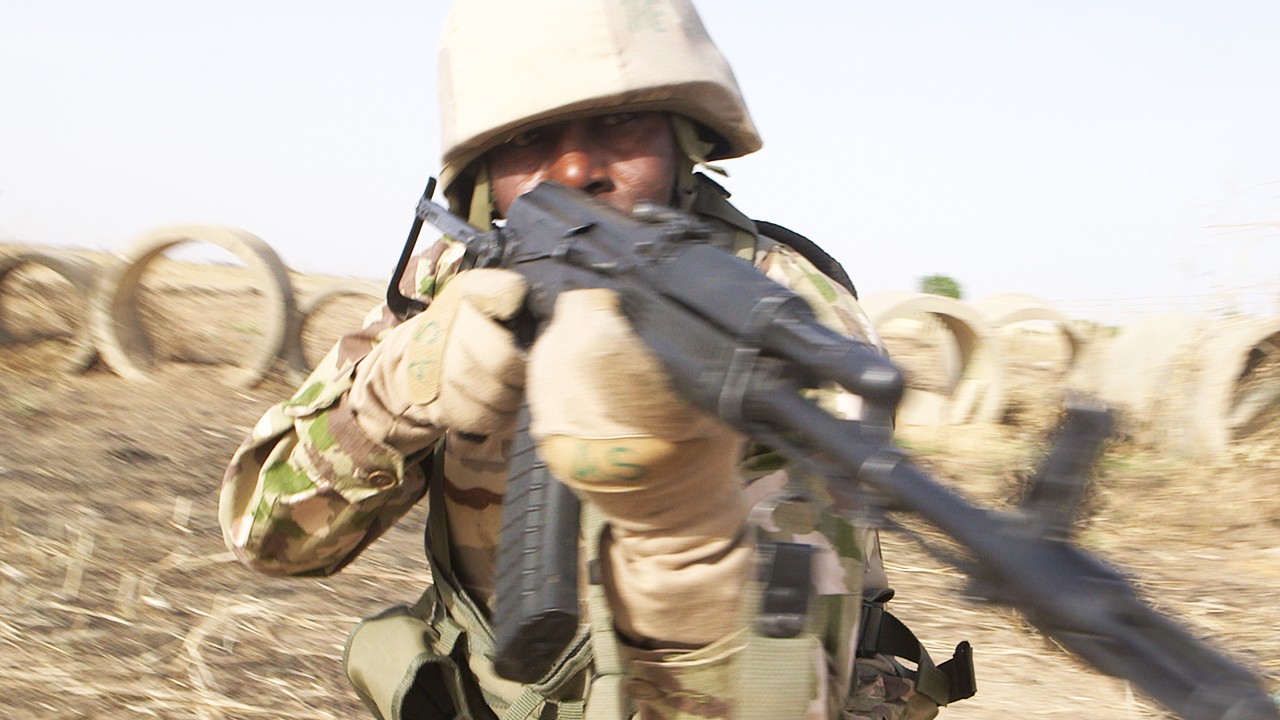 Cover image: Women queue to receive medical treatment at the Bakassi Internally Displaced Peoples (IDP) Camp on July 6, 2017 in Maiduguri. (STEFAN HEUNIS/AFP/Getty Images)