Getty Images
Donald Trump, who outsourced the bulk of his merchandise to overseas manufacturers, threatened Tuesday to place a "big tax" on Harley-Davidson, and even warned it could be "the beginning of the end" for the iconic motorcycle brand after the company said it was moving some production out of the U.S. to avoid trade tariffs.
The early-morning Twitter tirade came a day after Trump slammed the Wisconsin-based firm, saying he was "surprised that Harley-Davidson, of all companies, would be the first to wave the white flag," adding: "I fought hard for them."
Harley-Davidson announced Monday that in the face of EU tariffs that could cost the Milwaukee-based company up to $100 million, they would increase production at facilities outside the U.S.
According to the president's latest rant, Harley-Davidson was using the trade war with Europe as an excuse, pointing out that the company had announced it would move its Kansas City manufacturing capacity to Thailand earlier this year.
"When I had Harley-Davidson officials over to the White House, I chided them about tariffs in other countries, like India, being too high," Trump tweeted, before adding a now-familiar threat.
"Companies are now coming back to America. Harley must know that they won't be able to sell back into U.S. without paying a big tax."
The president added that the company "will be taxed like never before!" — despite the fact Harley-Davidson has operated overseas manufacturing operations since 1999.
Harley-Davidson has yet to say which of its international facilities will pick up the extra work, but one possible location is India, which last year became the world's biggest producer of motorcycles.
Earlier this year Trump went to war with India over tariffs on motorcycles imported from the U.S., which were as much as 75 percent. Trump claimed "victory" when the Indian government agreed to slash tariffs by 50 percent, but it was a hollow win given that India imports almost no motorcycles from America, and according to the Indian Ministry of Commerce and Industry's data, there are no motorcycle exports to the U.S. either.
Now Trump's self-imposed trade war is likely to cost U.S. jobs — possibly relocating to India.
Harley-Davidson said that the 31 percent tariffs imposed by the EU last Friday would mean it would raise the cost of each bike it ships there by more than $2,000. The company already manufacturers some bikes for the European market in India.
The European tariffs, as well as those from Mexico, Canada, Turkey, and India, are a direct response to the steel and aluminum tariffs the Trump administration imposed at the beginning of the month.
Harley-Davidson is the first U.S. company to announce it was moving manufacturing out of the country, but there are now worries — even among the GOP leadership — that others will follow its lead.
A spokesperson for Paul Ryan said the move is "further proof of the harm from unilateral tariffs," adding: "The best way to help American workers, consumers, and manufacturers is to open new markets for them, not to raise barriers to our own market."
Republican Senator Ben Sasse also laid the blame squarely at Trump's feet:
"The problem isn't that Harley is unpatriotic — it's that tariffs are stupid," he said. "They're tax increases on Americans, they don't work and apparently we're going to see more of this."
Despite a threat to their livelihoods, workers at the Harley-Davidson plant in Wisconsin still don't blame Trump for their current travails, and doubled-down on the U.S. president by saying they would be willing to vote for him again, according to a Financial Times report.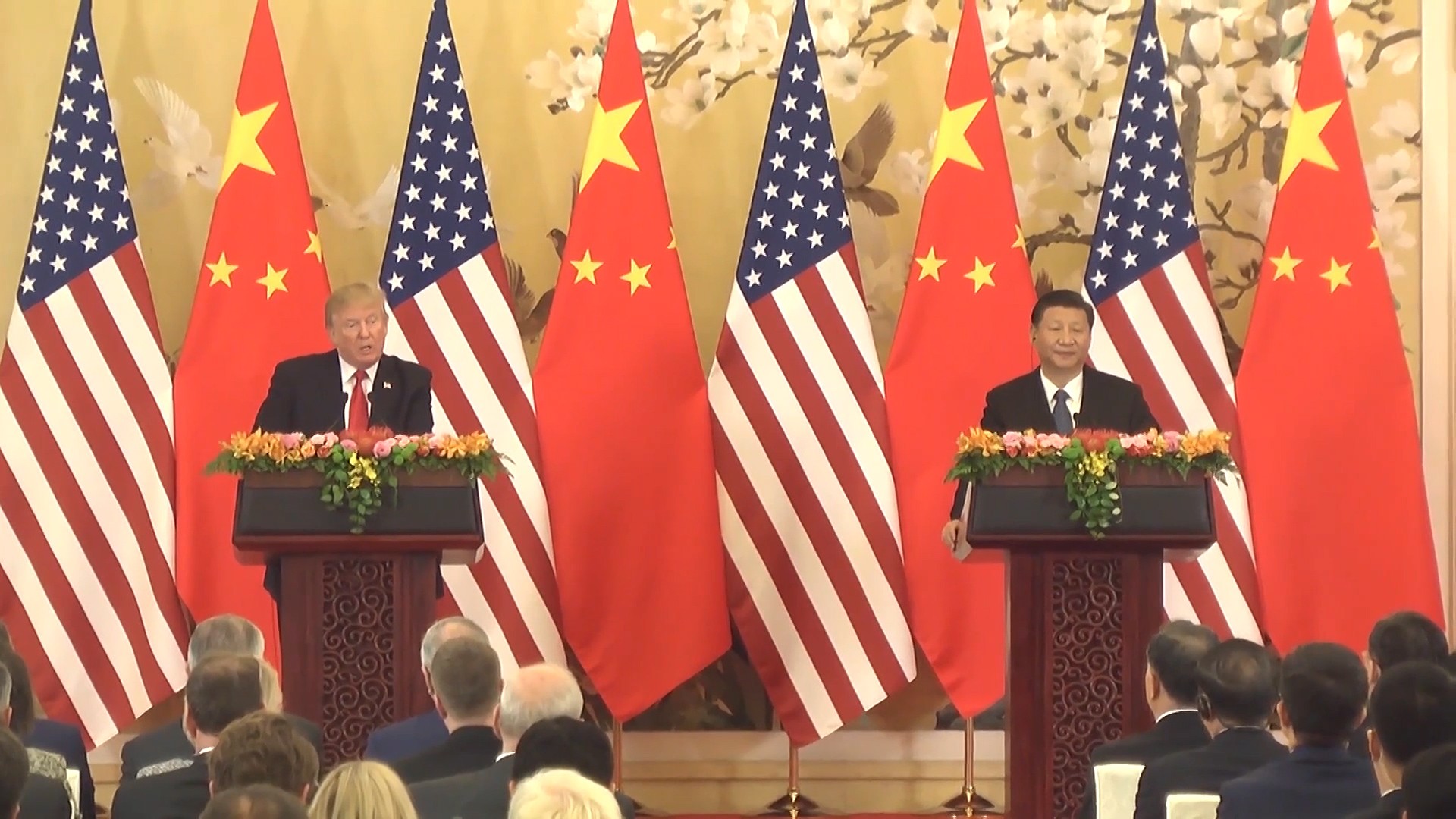 Cover image: Donald Trump announces his decision to withdraw the United States from the 2015 Iran nuclear deal in the Diplomatic Room at the White House May 8, 2018 in Washington, DC. (Chip Somodevilla/Getty Images)