Ontario landlords don't want you smoking weed on their properties. Photos via Flickr user Thomas Hawk and Wikimedia Commons.
William Blake says he has no issue with people smoking weed—but he doesn't want it happening in his homes.
Blake is landlord at a number of duplexes, multiplexes, townhouses, and condominiums in and around Toronto. He said he's also one of many Ontario landlords with major concerns about how cannabis legalization will impact rental housing if tenants are allowed to grow their own plants and smoke weed legally.
"This is one of the most important issues for Ontario landlords in many, many years," Blake, who is a member of the Ontario Landlords Association told VICE.
When the federal government legalizes cannabis this summer, Canadians will be allowed to grow up to four plants in their homes and possess and consume weed legally, but provinces have the authority to set their own rules. In Ontario, the only place it will be legal to consume weed recreationally will be in private residences, which the province defines as "private self-contained living quarters in any multi-unit building or facility." All public spaces, workplaces, cars, and boats are off-limits. Medical cannabis users will be subject to the same restrictions as tobacco-smokers.
But now landlords like Blake are saying they want their properties to be off limits as well. Blake told VICE the issue of cigarette smoke is one of the most common complaints he comes across. He includes a no-smoking stipulation as part of his lease agreements with tenants but said in the past he's had an issue where someone in the basement was smoking and it became a problem for the upstairs tenants—a family with a baby. In the end, he had to go through the landlord-tenant dispute process to evict his tenant, a process that took months.
Ontario landlords can't update current leases to include a ban on smoking weed, though they can add it to new leases.
Blake said he wants the province to take Saskatchewan's approach of potentially banning using, selling, and growing weed in rental units.
"It seems draconian," Blake said, "but we don't know any other way to protect the other tenants." He said he would be OK with people smoking weed on a balcony or in a yard, as long as it wasn't bothering anyone else.
The primary concerns around both growing and consuming in rental housing seem to be that the smell will bother other tenants or that the second-hand smoke could pose health issues. However, there is very little actual research to suggest that second-hand cannabis smoke coming from a neighbouring apartment would pose a health risk. Additionally, Blake told VICE cleaning out the smell of weed from an apartment could cost more than $5,000 and could drive tenants from wanting to rent units—or force seniors to flee their homes. Because Ontario landlords can't charge damage deposits, he suggested allowing people to smoke inside could even drive up rents.
Jim Murphy, president of the Federation of Rental Housing Providers of Ontario, told VICE he's also concerned that growing weed at home could cause issues around "energy use in an apartment" and mold "if it becomes a grow-op." While growing more than four plants is illegal, he said you'd need to provide at least 24 hours notice before inspecting a rental unit.
He also said the residual smoke could be an issue for neighbours who have asthma.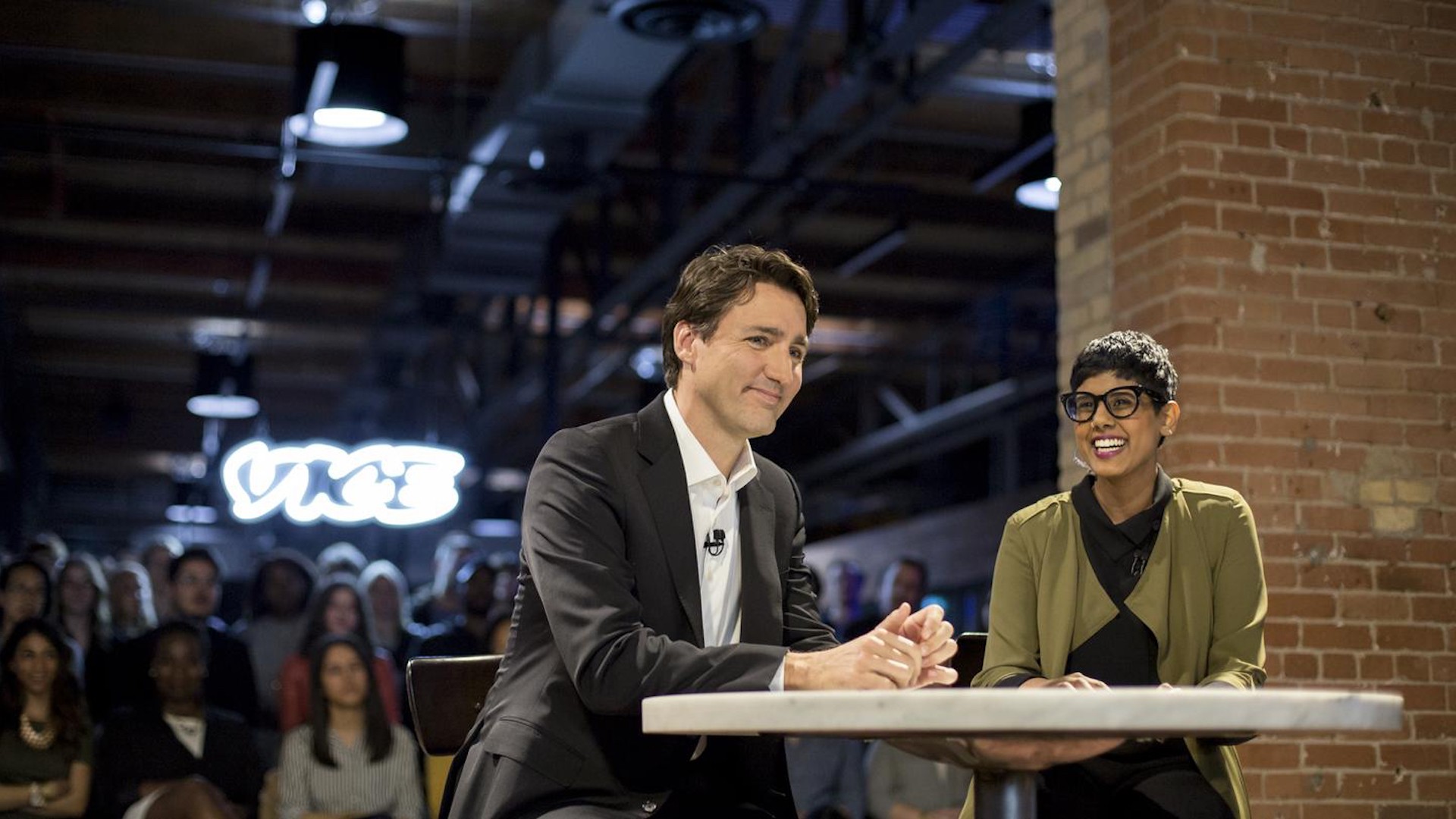 But Karen Andrews, a lawyer with the Advocacy Centre for Tenants Ontario, said landlords are overreaching.
"I think it's very unfair to tenants that they can't do things in their homes that homeowners can do," she said, pointing out that there are 1.3 million tenant households in Ontario.
"I think landlords don't want tenants to do anything in their properties. The perfect tenant is the airline pilot who is never there."
Even when it comes to smoking cigarettes, Andrews isn't convinced landlords should be able to restrict something the government has deemed legal. It could even be a human rights issue, if someone was addicted to cigarettes and was banned from smoking in their own home, she said. She also made a comparison to cooking curry, in cases where tenants complain about a strong smell.
"We've heard these complaints about 'my neighbour cooks foreign food and I don't like it.' It's not illegal to cook curry, get used it. And it won't be illegal to smoke marijuana in your apartment so get used to it."
The province is also considering opening designated consumption rooms and lounges for cannabis—something Blake and Murphy said could be a good idea for larger apartment buildings.
But so far, the proposed regulations are looking very strict. Effectively, smoking could be banned for people who live in public housing, college students, renters, condo dwellers, and the homeless, raising questions as to whether anyone who isn't wealthy enough to own their homes will be able to enjoy legalization.
Follow Manisha Krishnan on Twitter.