Photo by Charles LeClaire-USA TODAY Sports
Six weeks ago, the NHL playoffs started with 16 teams. Now, after last night's epic double-overtime win by the Penguins, we're down to two, and the Stanley Cup Final is here. Well, not quite here, because this is the NHL and we all have to wait around for a few days for anything to start, but it's close enough for a preview.
There's no denying that this year's final presents an intriguing matchup. In one corner, you've got the defending champs, bruised and exhausted but still fighting to become the first repeat winners in nearly two decades. In the other, a team that went into the postseason with the worst record among playoff teams and had never even been out of the second round in franchise history.
It's been an unpredictable ride through this year's playoffs. Well, unless you read our third-round preview, which nailed the winner and games played for each of the conference finals series. Consider this your spoiler warning: We'll get to the Cup Final prediction at the end, so skip the last section if you want to be surprised.
In this corner: The Pittsburgh Penguins (50-21-11, 111 points, +49 goals differential excluding shootouts), who posted the second best regular-season record in the league.
The road so far: It's been a weird one, thanks to the NHL's unique playoff format. The Penguins faced a pair of top-five teams in the opening two rounds, knocking off the Blue Jackets easily and then dispatching the Presidents' Trophy-winning Capitals in seven. That earned them a date with the 12th-ranked Senators, who gave them everything they could handle. And now they close against the 16-seed.
---
---
The history books: The Penguins are chasing their fifth Stanley Cup in franchise history. In addition to becoming the first back-to-back champs since the 97/98 Red Wings, they'll be looking to tie the Blackhawks with their third title of the salary cap era.
Injury report: They've been banged up pretty badly all postseason, although they had several players return to the lineup during the Ottawa series. Patric Hornqvist missed Game 7 but was rumored to be close, so he could be back soon. Chad Ruhwedel sounds less likely. And of course, Kris Letang remains out for the playoffs after neck surgery.
One player to watch: Evgeni Malkin. The second half of the league's best one-two punch down the middle doesn't get quite as much attention as Sidney Crosby, but he's been almost as good for most of their careers. During this year's playoffs, he's been even better, leading the team in scoring and looking dangerous just about every time he's on the ice. Crosby still doesn't look completely right after suffering that concussion against the Capitals; he was great on the powerplay against Ottawa but less noticeable at 5-on-5. Malkin is rolling right now, and with Phil Kessel on his wing he'll give the Predators nightmares.
Key number: 95.0%—The Penguins' penalty-kill rate against Ottawa, which pretty much won them the series. The Senators were shut out completely at 5-on-4, with their only powerplay goal coming with a two-man advantage. That mismatch felt more like Ottawa being bad than Pittsburgh being good, but the Predators have been struggling on the powerplay all postseason long. If the Penguins can hold a major edge on special teams, Nashville is going to have a very tough time making up enough ground elsewhere to stay in this.
Dominant narrative: The repeat. It's never been done in the cap era, partly because of parity and partly due to the enormous impact of fatigue in today's game. If the Penguins can pull it off, it will be the kind of win that defines legacies and elevates star players into legends (and legends into the "best ever" conversation). It's not often you get to play for those kinds of stakes.
The big question: Can you win a Cup without a stud blueliner? You're not supposed to be able to. We've been hearing that for years, and when you go back through the rosters of the last decade's worth of Cup champs, they all have a Norris-caliber guy (or two) anchoring the blueline. For last year's Penguins, that was Letang. But with him out, they're left with a defense that doesn't have a stud, or even anyone you'd consider a star. Now they'll face the team with arguably the best blueline in hockey. If conventional wisdom holds true, the Penguins shouldn't have a chance. Then again, if conventional wisdom was true then the Penguins wouldn't be anywhere near the Stanley Cup Final in the first place.
OGWAC factor: Not bad. This is the time of year when fans fall in love with the "Old Guy Without a Cup"— the grizzled veterans who have been around for years without ever getting their hands on the big trophy. From Ray Bourque to Teemu Selanne to Kimmo Timonen, OGWACs are some of the best postseason stories around. But when you just won it all last year, your roster won't have many guys without a ring. The Penguins do have one, and it's a good one—defenseman Ron Hainsey, who had never even made the playoffs in 14 seasons until this one. But he's the only one.
Unexpected postseason mascot: Whatever this thing is:
He was there last year, too, and it worked then. So… roar?
Bandwagon-ability: It depends on whether you can get past the whole "defending champs" thing. They have Phil Kessel, someone no decent person can root against. Hainsey is a good story. This might be Marc-Andre Fleury's last hurrah in Pittsburgh. I guess you could do worse.
---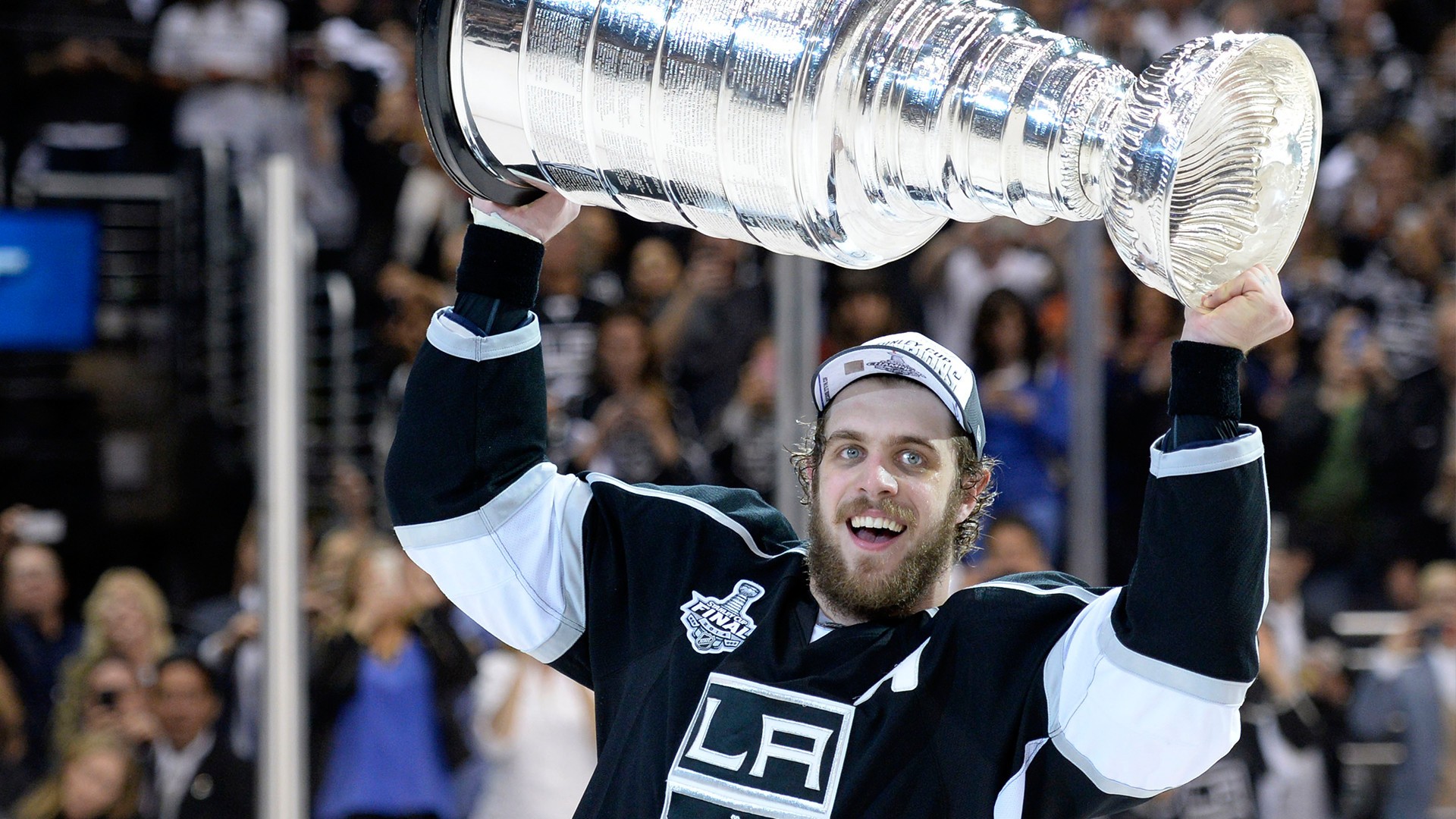 ---
One good reason not to root for them: You're kind of sick of them, the NHL markets the hell out of them at the expense of everyone else apart from Chicago, they got their franchise player by winning a damn lottery, they just made the Cinderella Senators really sad, and oh yeah, they already won last year. Also, they're playing the 16th seed. If you're the sort of person who roots for Goliath to step on David, then sure, go ahead. But otherwise… come on.
And in this corner: The Western Conference champion Nashville Predators (41-29-12, 94 points, +18), making an unlikely appearance in the Cup after entering the playoffs with the 16th-best record in the league. How unlikely? Well, that's a matter of some debate; more than a few smart hockey people flagged the Predators as secret contenders. But even if there were signs of something special, they still finished in the bottom half of the league's standings, so their underdog credentials are in good order.
The road so far: The Predators served notice that we could safely ignore their regular season by sweeping the top-seeded Blackhawks in the opening round. They followed that up by knocking off the Blues in six, and then finished off the Ducks in a nasty six-game series.
The history books: There aren't any. The Predators have been around since 1998, but had never even been out of the second round before this season. They'd had some good years—including five of 100 or more points—and had been in the playoffs in 10 of the last 13 seasons. But they'd always made an early exit, occasionally in heart-breaking fashion. This year, finally, the breakthrough has come.
Injury report: It's getting crowded. Kevin Fiala was already out long term, and he was joined in the last round by Ryan Johansen, the team's best forward. Neither will play in the final. Mike Fisher sounds like he might, although he missed the last few games of the Ducks series, and Craig Smith is also questionable. That's three of the team's top centers all on the shelf, so unless somebody is ready for a return by Monday, the Predators go into Game 1 with a big question mark down the middle.
One player to watch: Roman Josi. The Predators blueline has been the story of the playoffs so far. And while P.K. Subban gets most of the attention (and rightfully so), Josi may hold the key to the series. He's a divisive player these days, with some experts holding him up as Nashville's real No. 1 defenseman and others arguing that he's developed into a defensive liability who's now overrated based on his scoring numbers. He and Subban typically play on separate pairs, so if the good Josi shows up in this series then the Predators will have at least one All-Star caliber blueliner out there for most of every game. But if the mistake-prone version shows up, the Penguins could take advantage.
Key number: 20:46—Average time on ice for Johansen during the playoffs, the most on the team among forwards. That gives you an idea of how huge a gap his injury leaves in the Nashville roster. Fisher was averaging 16:59, so if he's out or even limited, the Predators are in trouble. They fought through the issue admirably at the end of the Anaheim series, but that was two games. Doing it for a whole series against one of the best teams in hockey is going to be an even bigger challenge.
---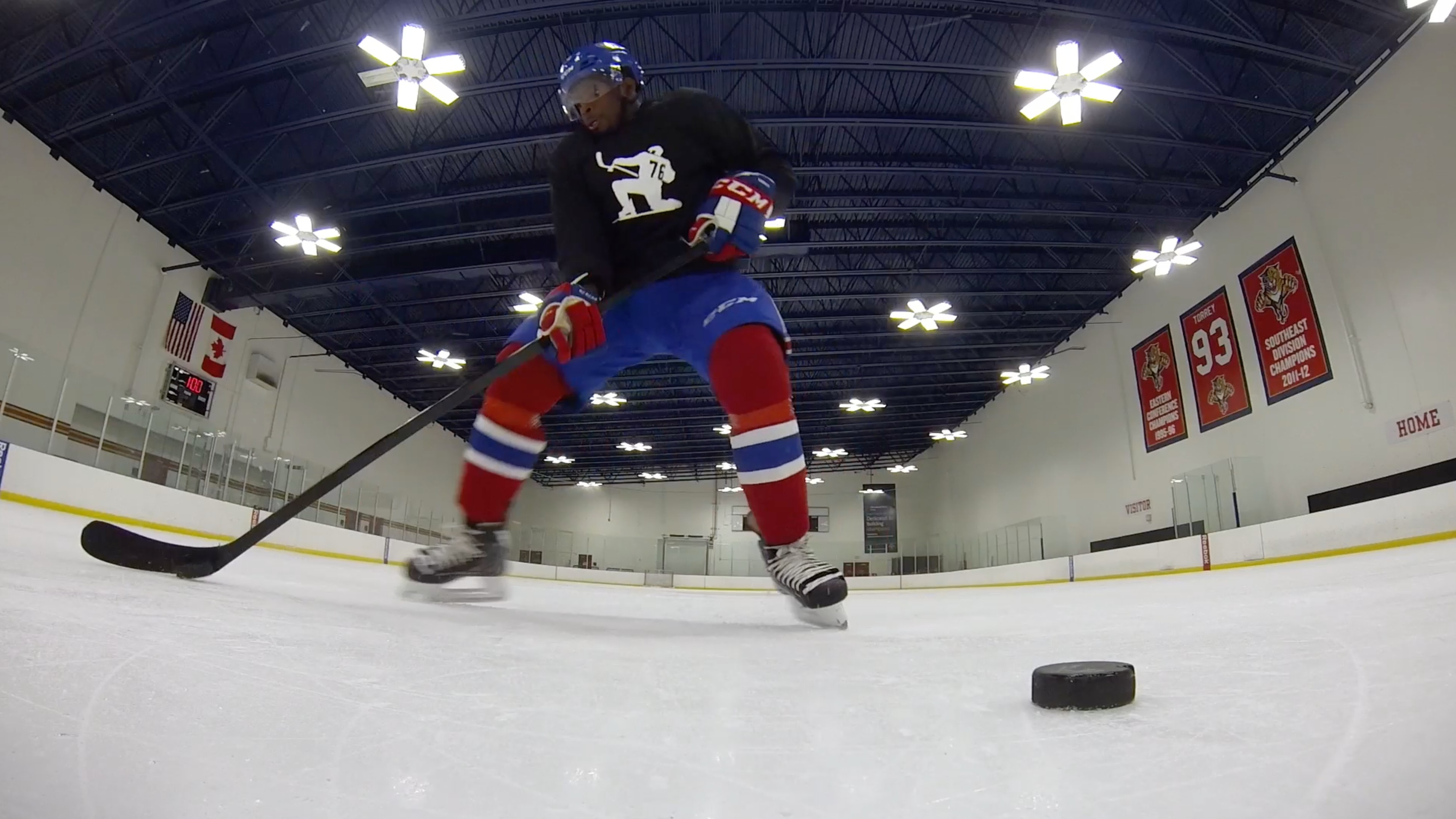 ---
Dominant narrative: The emergence of Nashville as a real hockey market. You'll hear a lot about this, especially when the series shifts down south for Game 3. For years, hockey's old-school types would side-eye Nashville as a questionable market, one that had struggled to support a pro team. But right now, the city is all about hockey. The building is packed and crazy loud, there are thousands of fans outside the arena soaking it in, and everyone from country music stars to offensive linemen are jumping on the bandwagon.
There's a case to be made that Nashville has already been a great NHL town for years, and the rest of the hockey world is only waking up to it now because they have no choice. Maybe that's true. Or maybe this is a fun but ultimately temporary blip. The result of this series could go a long way to determining that.
The big question: Can Pekka Rinne keep it up? Rinne leads all goaltenders in postseason save percentage and is having one of the best playoffs ever; if the Predators win the Cup he's a near lock to take home the Conn Smythe. But as good as he's been, a few small cracks in the armor may have started appearing during the conference final. Rinne has allowed three goals or more just five times in the playoffs, but three of those came against the Ducks. None of those were even necessarily bad games, although Game 2 was shaky, and if he can maintain this level in the final, you have to like Nashville's odds. But like any goalie, if he picks this series to hit a cold streak, it could spell disaster for his team's hopes.
OGWAC factor: Decent. Team captain Fisher is one of the best candidates in the league; he's a well-respected veteran who's been in the NHL since the 1990s and is quite possibly on the final weeks of his career. If he can't play, they take a significant hit in this category, although Vernon Fiddler also qualifies and Rinne is getting close.
Unexpected postseason mascot: With all due respect to the Tennessee Titans and their beer-crushing, catfish-tossing offensive linesman, the big story has been the steady parade of famous country singers who've been performing the anthem. The singer is always kept secret right up until game time, and they've been getting increasingly famous as the playoffs have gone on. There's already speculation over who might get the honors in Games 3 and 4—Garth Brooks seems like a good bet, and they may slip one-time Predators' fan Taylor Swift into the mix. If they host a Game 6, I don't think we can rule out a return of Elvis. Oh, and the team's regular anthem singer is cranky about the whole thing.
Bandwagon-ability: Off the charts. The team is entertaining, the fans seem cool, and it's fun to watch a city really get behind a team for the first time. Plus, if you don't like P.K. Subban then I don't like you. If you can't get behind the Predators right now then you're dead inside.
One good reason not to root for them: Their fans made a hype song called The Fangerang:
I mean… that's not good, right? Everybody outside of Nashville seems to be making fun of it, so I feel pretty safe saying it's not good. I'm just asking because there's a part of me that kind of likes it. Possibly ironically. But also, possibly not. Look, let's just forget we had this conversation.
Prediction: Predators in six. Look, when destiny takes over, you don't fight it. The Predators are one of the most likable teams in recent NHL history, and now they're four wins from a championship. Of course they have to go through the defending champs to do it. Of course it's going to happen on home ice. Of course Subban is taking the Cup to Montreal this summer and shutting the whole damn city down. For once, the hockey gods are going to let us have nice things.
Bonus prediction that is oddly specific: I'm going to feel really dumb about that last paragraph after the Penguins sweep.