Fox News
Supreme Court nominee Brett Kavanaugh offered a novel explanation Monday for why he could not have sexually assaulted Christine Blasey Ford in high school — because he was a virgin.
Speaking to Martha MacCallum on Fox News, the under-fire judge said the allegations were baseless because he did not lose his virginity for "many years" after he left school.
"We're talking about allegations of sexual assault. I have never sexually assaulted anyone," Kavanagh said. "I did not have sexual intercourse, or anything close to sexual intercourse, in high school or many years thereafter."
When pushed further on the topic, Kavanaugh confirmed he was a virgin all through high school and for "many years, many years after, I'll leave it at that, many years."
Despite his protestations, Kavanaugh is not being accused of having sex with either of the women who have publicly accused him of sexual misconduct.
Blasey Ford alleges that at a high-school party in the early 1980s, when she was 15, the then-17-year-old Kavanaugh pinned her onto a bed, groped her and covered her mouth so no one could hear her scream.
Similarly, Deborah Ramirez, a classmate at Yale University, claims Kavanaugh did not have sex with her, but instead shoved his penis in her face while she was drunk at a dorm party.
Kavanaugh's interview with Fox News came more than a week after his confirmation process was thrown into chaos when Blasey Ford came forward with her claims.
The situation is set to come to a head Thursday when Blasey Ford and Kavanaugh will testify separately to the senate Judiciary Committee.
Along with the two women who have publicly accused Kavanaugh of sexual assault, there are reports that others are set to come forward.
READ: What you need to know about the new assault allegation against Kavanaugh
Michael Avenatti, the attorney for Stormy Daniels, has sent a letter to the Judiciary Committee saying he has "credible information" from a third woman who claims she was assaulted by the judge.
A possible fourth person has accused Kavanaugh of sexual assault while he was in high school, according to Maryland law enforcement officials who spoke to the Montgomery County Sentinel.
The Fox News interview was likely an attempt by the White House to be more offensive in fighting the claims against their nominee — allegations they view as an attack orchestrated by the Democrats.
In a letter to the Senate Judiciary Committee sent just before the interview aired, Kavanaugh hit out at the allegations, labeling them a "coordinated effort to destroy my good name" and "smears, pure and simple." He added: "I will not be intimidated into withdrawing from this process."
Kavanaugh was backed by Trump Monday, who said on Twitter the "Democrats are working hard to destroy a wonderful man."
However, the Time's Up movement is calling for Kavanaugh to step down: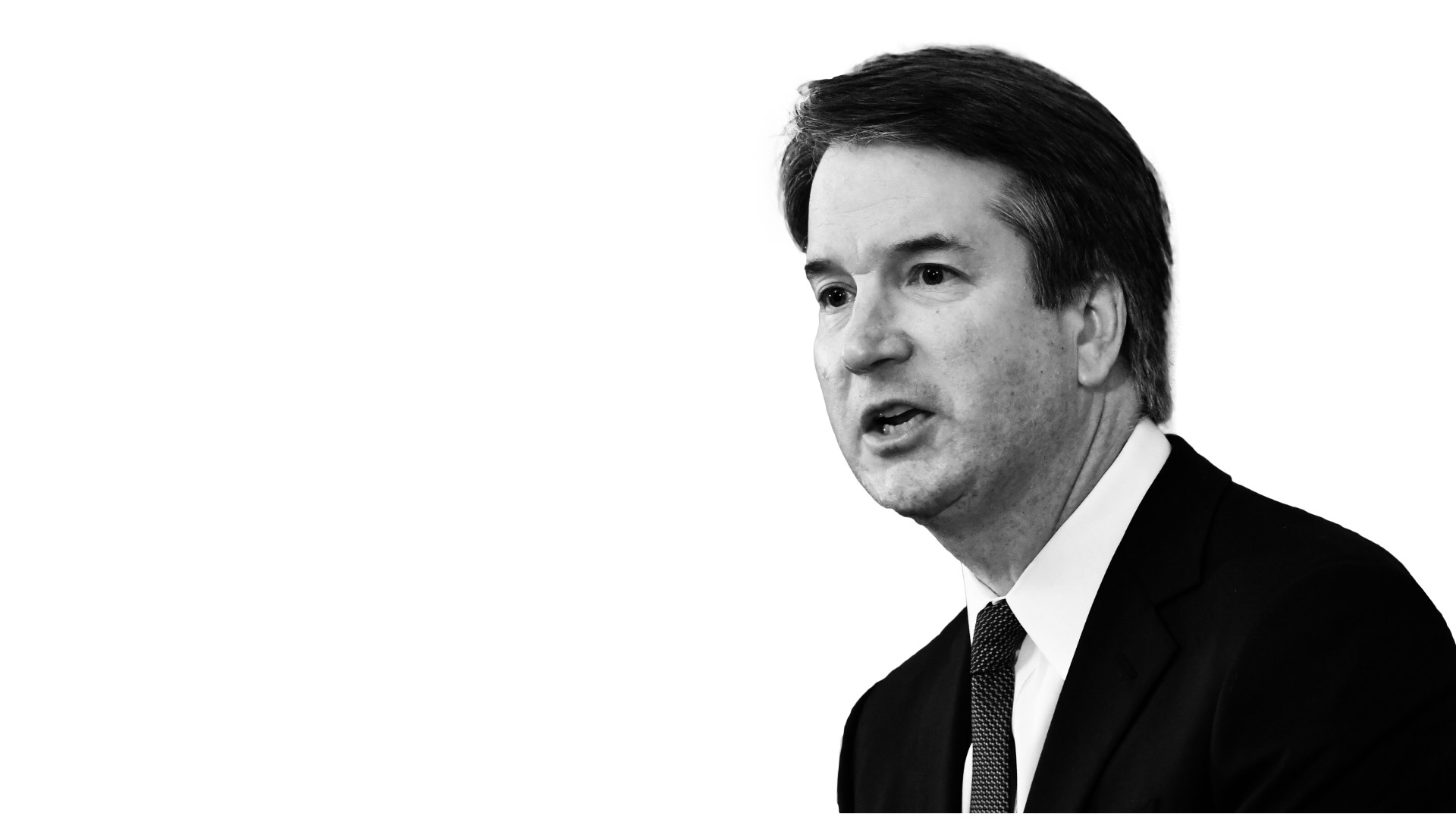 Cover image: A screengrab from Brett Kavanaugh's Fox News interview.