Hungarian strongman Viktor Orban won a landslide third consecutive term in power Sunday, cementing his place as the leading figure among Europe's right-wing nationalists.
Following a campaign that focused almost exclusively on stopping Muslim immigration, Orban's party, Fidesz, is projected to win 133 seats in the 199-seat parliament, giving it a two-thirds "supermajority" that would allow it to change the country's constitution.
The victory gives the re-elected prime minister a strong platform to push his vision of "illiberal democracy" — based on conservative, nationalist identity and values — as a counterpoint to the more liberal, cosmopolitan outlook of the European Union.
"We have won, Hungary has won a great victory," Orban, who has ruled since 2010, and was previously prime minister from 1998 to 2002, told a huge crowd of supporters in Budapest Sunday.
"There is a big battle behind us. We have won a crucial victory, giving ourselves a chance to defend Hungary."
Orban's win was seized upon by other European populists as a sign the political tide was continuing to turn in their favor.
Marine Le Pen, leader of France's far-right National Front, was the first to congratulate Orban. "Great and clear victory for Viktor Orban in Hungary: reversal of values and mass immigration as promoted by the EU are rejected again," she tweeted. "Nationalists could win a majority in Europe at the next European elections in 2019."
Nigel Farage, the former leader of Britain's Euroskeptic UKIP party and one of the architects of Brexit, also expressed his delight.
"Viktor Orban is the strongest leader in Europe and the EU's biggest nightmare," he tweeted.
The far-right Jobbik party finished in second place, with 26 seats, while the Socialists were third, with 20. Jobbik's chairman Gabor Vona resigned Sunday night in the wake of the result. "Jobbik's goal, to win the elections and force a change in government, was not achieved," Vona said.
READ: Hungary's anti-Soros campaign now includes anti-immigration bills
The results set the scene for increased confrontation between a strengthened Orban and Brussels. Orban, with the support of other like minded central European leaders, has repeatedly clashed with the EU on refugee quotas, and the notion of greater integration within the economic bloc. The EU has moved to censure Orban for moving his country in an authoritarian direction and eroding democratic checks and balances.
Orban seized on his anti-migration platform shortly after Islamist attacks in Paris in 2015, saying that immigration only brought trouble and threats to Europe and should be stopped. He built a fence on Hungary's southern border during the migration crisis, and has since campaigned against perceived malign foreign forces, particularly the Hungarian-American liberal scion George Soros.
Earlier this year, the U.N. High Commissioner for Human Rights, Zeid Ra'ad Al Hussein, called Orban a racist for saying: "We do not want our colour… to be mixed in with others."
Political analyst András Tóth-Czifra, of the European Stability Initiative think tank, tweeted that there was very little good to come out of the vote.
"An openly racist party whose lifeblood is corruption and racketeering on EU funds and supports mob rule will continue holding the reins in an EU member state."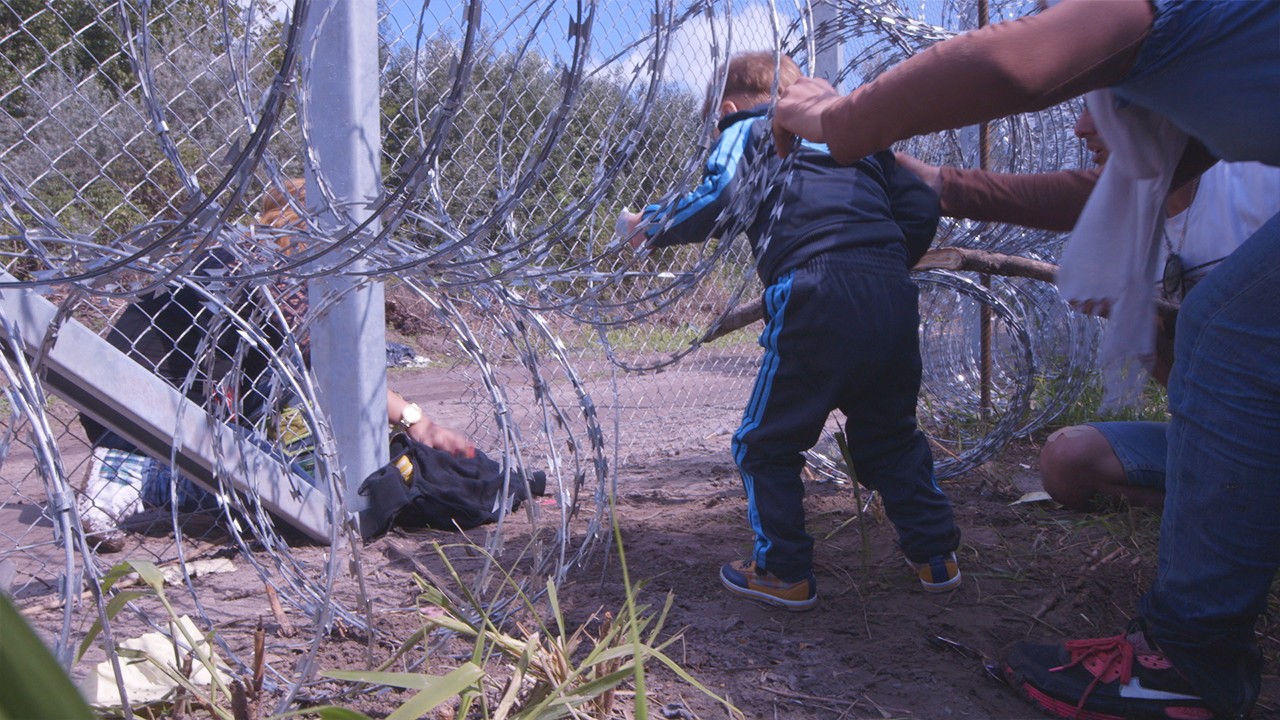 Cover image: Hungarian Prime Minister Viktor Orban addresses the supporters after the announcement of the partial results of parliamentary election on April 8,2018 in Budapest Hungary. (Laszlo Balogh/Getty Images)