Prison reform advocates are hailing the Senate passage of the bipartisan First Step Act as a watershed moment for American criminal justice, which could positively impact the lives of thousands of federal prisoners.
The sweeping legislation passed Tuesday proposes easing racial disparities in sentencing, dismantling some of the systemic holdovers from the war on drugs, and implementing programs aimed at reducing recidivism. To be clear, the reforms proposed in the First Step Act would affect only the federal prison system, which houses just 181,000 of the approximately 2.1 million total incarcerated population including state prisons and jails.
For every 100,000 people residing in the U.S, about 655 are behind bars, according to a 2018 report by the Bureau of Justice statistics – a 20-year low, but still far outpacing the incarceration rates in every other country. Soaring incarceration rates have disproportionately impacted communities of color: Black people account for 38 percent of the federal inmate population but make up 13 percent of the overall population.
Incarceration is also incredibly expensive: The annual cost per federal inmate is around $36,000, according to the Federal Register, putting the total cost of the federal inmate population at around $6.5 billion per year.
Still, reform advocates say the bill, which sailed through the Senate on Tuesday night in an 81-12 vote and is expected to easily clear the Democrat-controlled House, moves the needle in a significant way.
"Now that moderate sentencing reform is being positioned as a Trump criminal justice bill, it really moves the entire political spectrum on the issue to the left in terms of what reform-minded candidates and progressives should be bringing to the table," said Inimai M. Chettiar, director of the Brennan Center's Justice Program. "I think we'll start to see a lot more bolder proposals at the federal and state level."
Addressing racial disparities
The last major piece of federal legislation on criminal justice reform was the Fair Sentencing Act in 2010, which reduced the sentencing disparity between crack cocaine and powder cocaine from 100:1 to 18:1. Because crack cocaine impacted black neighborhoods so heavily in the 1980s, addressing that disparity was seen as a necessary way to begin rectifying racial imbalance in the criminal justice system.
Only problem: The new rules didn't apply to federal prisoners convicted for crack cocaine offenses prior to 2010.
The First Step bill would make those reforms retroactive, meaning that some 2,500 federal inmates could be eligible for release or sentence reductions.
The First Step bill also looks to ease the penalties under the controversial "three strikes" law, a holdover from the war on drugs that sent anyone with three federal convictions to prison for life – even if those convictions were for nonviolent drug offenses. Under the bill, the mandatory minimum sentence for a federal drug offense if the offender had previous convictions for federal drug offenses or violent felonies would be 25 years rather than life. The reform won't be applied retroactively, however.
Inmates stay closer to home
Another reform to reduce recidivism is that federal prisoners have to be housed in facilities within 500 miles from their homes, which makes it easier and less expensive for family members to visit them. A study from 2016 found that in-person visitations reduced recidivism rates by 26 percent.
The bill also offers "time credit" incentives to enroll in and compete rehabilitative or vocational courses, which are also designed to reduce recidivism. If they earn enough credits, inmates could find themselves eligible for transfer to a halfway house or house arrest. However, that option would be available only to minimum and low-risk prisoners.
Families against Mandatory Minimums, a prison reform advocacy group, say the initiative should extend to prisoners considered "medium- and high-risk," given that recidivism rates tend to be higher among that population.
Though these reforms apply only to the federal prison system, advocates hope it will inspire state legislatures to follow suit. "This victory at the federal level is really important," said Chettiar. "To see this victory playing out on a national stage is going to help increase public and political support for criminal justice reform throughout the country."
Reform-minded politicians and prison reform advocates alike have been fighting for a decade to get some version of this bill through Congress, which has largely required shifting conservative opinion on the issue of criminal justice, whipping votes one at a time.
"How do you eat 10,000 marshmallows? "One at a time," Republican Sen. Chuck Grassley, who sponsored the bill, said on Monday. "How do you get a co-sponsor or how do you get another person to say yes to the whip call? You do it one at a time."
That President Donald Trump, who touts himself as tough on crime, embraced the bill was reportedly a major factor in currying support among Republican senators. "This will keep our communities safer, and provide hope and a second chance to those who earn it. In addition to everything else, billions of dollars will be saved," Trump tweeted on Tuesday night. "I look forward to signing this into law!"
His son-in-law and advisor Jared Kushner – as well as reality star cum prison reform advocate Kim Kardashian – have been credited with the president's change of heart.
A victory, but more to do
While the passage of the First Step Act is being hailed as a victory by civil rights groups and reform advocates, they say the fight is nowhere near over, and are already sharpening their tools for the next steps. Chettiar says that the Brennan Center will roll out a package of model legislation for state and federal lawmakers to consider, which includes more progressive proposals, such as outright eliminating prison sentences for low-level offenses and ending cash bail.
"The Senate's passage of the First Step Act is an important milestone in the long road to ending mass incarceration," said Kara Gotsch, the Sentencing Project's Director of Strategic Innovations, in a statement. "I applaud the Senate but urge them to do more to ensure that people who present little threat to the public have an opportunity to return home, that prisons are transformed by shrinking populations, and that racial disparity in the system is eradicated."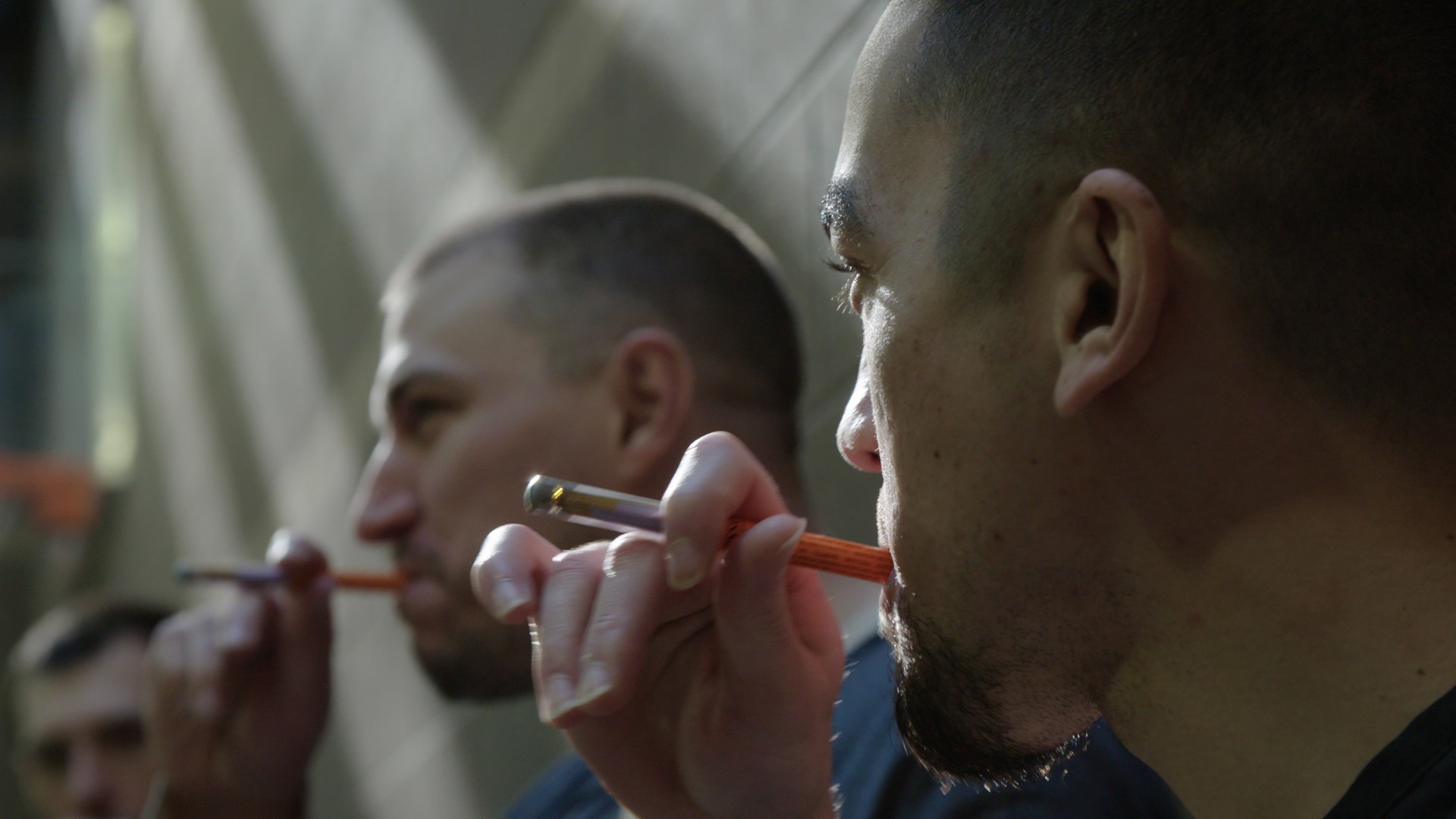 Cover: A prison cell is seen through the door window following a tour of the cell block by US President Barack Obama at the El Reno Federal Correctional Institution in El Reno, Oklahoma, July 16, 2015. (Photo: SAUL LOEB/AFP/Getty Images)