DAP advocates Merle Moran, Maviv Millora and Melody Alan. Photo by the author
Melody Alan is known for her work with the poor in metropolitan Manila, where she teaches preschool and counsels married couples in crisis. But when her youngest son came home from school sobbing one day, terrified by rumors his father was taking and using drugs in a country where murdering drug users has since become a way of life, her own marital crisis reached a breaking point.
Alan's husband now lives with another woman, and they have not been able to come to terms on child support, she says. Yet for the rest of their lives, they are likely to be entangled in an indefinite separation—living apart and never able to remarry others. After all, divorce is against the law here.
The only other nation-state where divorce is believed to be legally prohibited at this point in human history is the Vatican. But in the largely Catholic Philippines, where women are still outlawed from having an abortion and talk of sex is deeply taboo, polls show the majority of Filipinos support legalizing divorce for separated couples.
Last August, the advocacy group Gabriela Women's Party filed House Bill 2380 for the fifth time, in the latest bid to pave a legal path towards divorce. The draft bill has a long way to go: Despite populist firebrand President Rodrigo Duterte's deteriorating relationship with the Catholic Church, he has expressed opposition to divorce in the past.
Even so, lobbyists for divorce legalization see an opportunity in the politically volatile president. And an activist group called Divorce Advocates of the Philippines (DAP), mostly made up of average Filipinos who believe in the right for all to legally dissolve a marriage, is determined to seize momentum in this new political moment.
DAP, now with some 10,000 members and growing, is the only advocacy group explicitly devoted to legalizing divorce currently registered with the Philippines Securities and Exchange Commission. It is paid for entirely out of pocket by its members.
Alan is now the group's secretary-general and has been working with them since 2015. "Our members support divorce, but a lot don't come out—they don't want their family to know, especially for the kids," she told me. "Divorce won't be possible if we're just stuck inside a box."
Fear of exposure is just one problem, and a relatively small one at that: Lobbying a mostly male Congress has particular cultural difficulties that have long stalled the draft bill.
"In the Philippines, we don't look down on powerful and rich men having mistresses—sometimes it's even celebratory," said Jean Encinas-Franco, an assistant professor the University of Philippines-Diliman (UPD) specializing in women's rights and legislative politics. "If powerful men can get away with it, why would they legislate a divorce law?"
In the Philippines, a marriage can be annulled. But as they are virtually everywhere, annulments are very difficult to come by here: Marriages can mostly only be annulled on the grounds of psychological incapacity. Other justifications the court allows are very specific—such as serious STDs or forced marriages. Unhappiness, abuse, and infidelity do not constitute grounds for annulment.
The process can take years to complete, and it is expensive. An ecclesiastical annulment can cost up to $600, according to the Metropolitan Tribunal of Manila. Civil annulments alone can cost up to $4,000 or even more. Meanwhile, more than 26 percent of Filipinos live in poverty, according to the Philippine Statistics Authority, and the average income is about $300 a month.
"Most of the people who want divorce are below the poverty line," said Maviv Millora, chairwoman of the DAP. "Annulment fees are really enormous and it takes a lot of documentation."
Courts across the Philippines have been accused by the Office of the Solicitor General (OSG) of being so-called annulment mills—granting annulments more loosely than they should be so that judges, lawyers, and psychologists can capitalize on the extra work.
"Annulment is expensive and full of corruption. At the end of the day, it's similar to divorce—but poor people wouldn't care about it at this point," said Encinas-Franco.
Another DAP member who preferred to remain anonymous because of a pending court case had the means to file for an annulment but has so far been unsuccessful. According to DAP members, when she filed the annulment in 2013, it was granted in 2015 by the Angeles City Court. The OSG appealed the annulment, the members said, arguing that infidelity was not grounds for the dissolution of marriage.
"Even if you spend [thousands] on an annulment, you're not sure if you're going to be granted the annulment, even after waiting years," Millora told me.
The DAP believes that while the authorities are fighting corruption, some are also taking a hard line on marriage by making annulments even stricter. Solicitor General Jose C. Calida declined to comment on both annulment and divorce.
Jan Robert Go, an assistant professor of political science at UPD, said those in the lower- and middle-classes ending bad marriages mostly informally separate, as was the case for both Alan and Millora.
Check out the new Motherboard documentary about the strange, troubled history of the smart gun in America.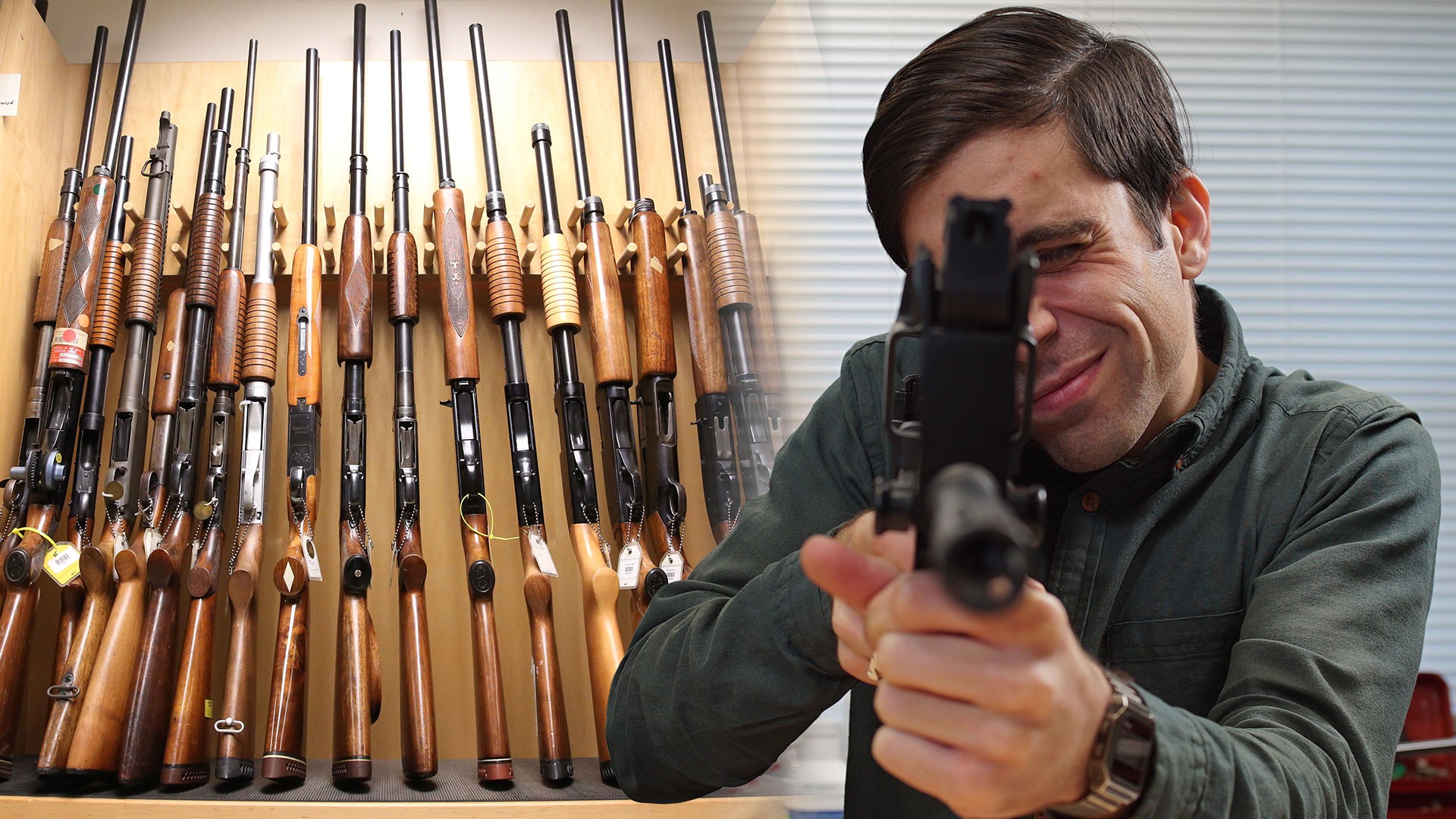 The draft bill reformers are advocating would introduce "divorce Filipino style," as Millora put it. Rather than alimony, the higher-paid or working partner would support the other for one year. The child, once seven years old, would have the right to choose which parent to live with.
"We fight for all to have a way to easily get out of a marriage if the spouse isn't happy anymore," noted Gloria Mandap, DAP's finance officer.
But for advocates in the Philippines, the largest obstacle to legalizing divorce remains the church—which argues that while annulment is acceptable, divorce is a sin.
"Divorce allows an already married person to have another go at it, despite failing at the first," Socrates Villegas, the Catholic Bishops' Conference of the Philippines (CBCP) President, said in a statement in 2015. "We can only reasonably test drive a car and replace it with a better one."
The CBCP declined to comment further on why annulment is acceptable but divorce is not.
"If it's a sin, then what is the difference between annulment and the divorce if it's separating two people?" asked Alan. "The sad truth is that they won't accept divorce because of the money from annulments—if there's divorce, then the church isn't involved anymore."
Meanwhile, the country's Muslim minority—who are not married by the church—are allowed to legally divorce without too much trouble. Conversion from Catholicism to Islam is actually a means to divorce for some.
Looking ahead, no matter how large the grassroots movement grows in support of divorce, Professor Go noted, the draft bill ultimately needs the president's approval before Congress will even consider it. "Perhaps if Duterte changes his position, the divorce bill will be passed—and that's what we see happen, he changes his position overnight," he said.
The president had his own marriage annulled after his ex-wife successfully proved his psychological incapacity for marriage. And his desire to battle publicly with the church is serving as a (strange) sort of clarion call to divorce advocates across the Philippines.
"Duterte wants a total separation of the Church and the government, and with the previous administration, the Church had a greater influence," Mandap said. "We would like to take advantage of this administration."
Follow Justin Heifetz on Twitter.