On Tuesday afternoon at Tavern on the Green in Manhattan's Central Park, elite marathoner Meb Keflezighi teared up as he said this marathon would be his last, capping off a career as one of the greatest American-distance runners of all time.
An immigrant from conflict-torn Eritrea, Keflezighi became a US citizen in 1998 and made his marathon debut in New York in 2002, just over a year after the terrorist attacks of September 11. One of the moments that solidified his place in running history was winning the 2014 Boston Marathon, a powerful reclamation of the event for Americans a year after a terrorist attack at the finish line. On his bib, Keflezighi wrote the names of the people who died that day.
So it was with much distress that within hours of Keflezighi's lunch of salmon, chicken, and beet salad on Tuesday that he learned another major career moment—this time, bowing out—had been presaged by violence. In the deadliest attack in New York since 2001, a driver plowed a truck into bikers and pedestrians alongside the West Side Highway, killing eight and injuring 12.
Worry about terrorism has been with Keflezighi for decades, he said Thursday, and while he felt safe approaching the starting line this Sunday, the attack resurrected lingering anxiety.
"Especially when you wear that USA jersey, you're a target" he said. "But unfortunately what happened Tuesday, what happened in Boston, those things are in the back of your head."
---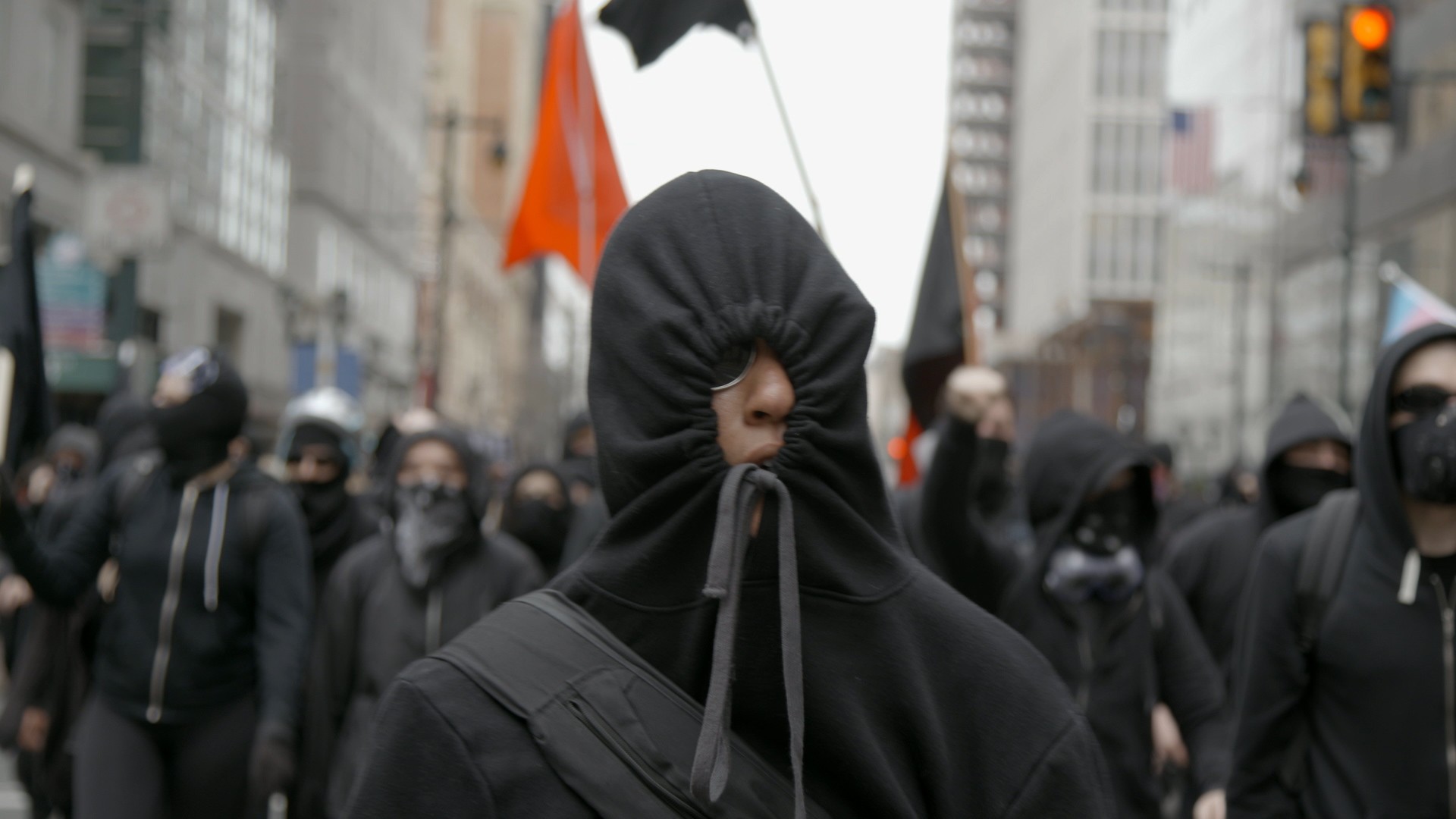 ---
This isn't the first time—and, organizers, athletes, and fans suspect, it won't be the last—that terrorism is looming over what's supposed to be a feel-good day for the city. Safety concerns creeping into large-scale endurance events has reached a sad state of normalcy, a testament to the ability of ISIS-style attackers to poison sports culture.
From a security standpoint, the logistics of marathon safety are staggering. All told, the event will involve more than 50,000 runners and more than 2 million spectators on city streets. Unlike an arena or Olympic Park that can be sealed off, organizers have to protect 26.2 miles of the race course, in addition to the Expo grounds at the Javits Center and a pavilion near the finish line where members of the press, athletes and VIPs gather.
Essentially, the entire city has to be even more locked down than usual.
"Just the participants would fill a stadium," Anthony Roman, president of Roman & Associates, a global investigation, risk management, and security consulting firm, told me. "In addition to that, we're talking about a mobile event that is constantly changing over the course of more than 26 miles. You have a venue with different protection environments: one of the largest bridges in the world, legacy bridges, New York City neighborhoods, commercial sections, hundreds of acres of parks and trees surrounded by high buildings. You have a very difficult mobile environment with varying strategies to protect."
While no seismic changes were expected for runners this year, the marathon will have "extensive safety and security measures in place, both visible and behind the scenes," organizers with New York Road Runners said in a statement. NYPD officials said this week that they plan to enhance their presence with more counter-sniper teams, rooftop observation points, heavy weapons teams, sand trucks, and blocker vehicles.
A moment of silence is expected before the race commences on Sunday and organizers with New York Road Runners said that they extend "our deepest sympathies to the victims, their families, and all who have been affected by the tragedy in Lower Manhattan" and that "for this weekend's marathon, as with all of our events, the safety and security of our runners, staff, volunteers, and spectators is our top priority."
As part of the Marathon's security revamp in recent years, the finish line will be sealed off to the public. Only runners and volunteers will be permitted at the start of the race at Fort Wadsworth in Staten Island. Those checking bags must use the clear ones provided by race organizers. Runners are discouraged from wearing bulky costumes and will go through metal detection. And in addition to a heavy police presence, there will be elements of security that are less obvious, such as undercover officers and cameras filming the finish line.
Because the nature of the Tuesday attack involved a lone actor in a vehicle, Roman said he expected to see more barrier layers to vehicle access points than in years past. "But that's not the only concern," he said. "You have millions of people coming in public transportation from all access points of the city. Millions of people are going to come into those choke points, which are highly vulnerable, and need to be protected, as well."
And as noble as the efforts of law enforcement may be, Roman said, it's impossible for any entity to mitigate risk down to zero.
"The marathon is as secure as an event can be made," he said. "There's always a risk in life in general. There's a risk when you get in your vehicle. There's a risk when you cross the street and look at your phone, but we do it and don't think about it. There's a new reality that we're at a substantive risk and under threat for foreign and domestic extremist attacks, both ideological and with other domestic political motivations and emotionally disturbed individuals."
It didn't help matters that the site of the attack along the West Side Highway is a popular training route for New York-based runners, including Melissa Grant, who posted on the NYC Marathon's Facebook page that she wasn't there on Tuesday because she left the city early to trick-or-treat with her son. "Surreal," she wrote. "Heartfelt prayers to all of the victims."
"My first NYC marathon was in 2001," runner Elizabeth Von Werne wrote on the page after the attack. "We ran united then, praying for those who perished. We will run every mile for the people who were killed today."
Shalane Flanagan, an Olympian who grew up in Marblehead, Massachusetts, said on Thursday the "devastating and very concerning" attack resurrected memories of when she had finished her race in Boston just moments before the bombs went off at the finish line.
"It definitely brought back some of those feelings and emotions of 2013 Boston," she told reporters. "But what I do know 100 percent is we're a very resilient nation, and I don't know if there are tougher people than New Yorkers, and marathoners are pretty tough people too."
Brian Siemann, who's competing in the men's wheelchair division, was at home in Illinois packing when he heard the news. Having raced in Boston in 2013, he said, he made a point of returning to the event the year after the bombing and was experiencing a similar energy ahead of this weekend's race.
"You can't let acts like that dictate how you live your life," Siemann told me. "The New York Marathon represents a coming together of 50,000 people going across five boroughs as a shared experience. You can't let something like that get in the way of the positive feeling the marathon gives."
And with President Trump already using the attack as a rallying cry against immigration, in the running community—where many athletes competing Sunday for the US are foreign born, like Keflezighi—the environment is even more fraught.
Shadrack Biwott moved to the US from Kenya in 2002, and has since become a citizen. On Thursday afternoon, as he sat near the finish line in Central Park he's been training so rigorously to cross, he shook his head when asked about the terrorist attack.
"It shouldn't be happening," he said. "I was really sad. I just sat there and thought, What is the world getting into?"
One of the joys of running in New York, Biwott said, is the embrace by immigrants of the city of immigrant athletes, like him and Keflezighi. Even though he lives on the West Coast, New York, he said, is where he feels most at home running.
"I grew up in Kenya, but this is my country," Biwott said. "I've been here a long time. I can go even a step further. If I was a Kenyan citizen and saw what happened, I'm a human being. It kills me to see another human being suffer because of this one evil person who decided to do harm. It's beyond borders."
Follow Mary Pilon on Twitter.