Donald Trump is now claiming that his infamous May 2017 TV interview, seen by millions, in which he freely admits to firing former FBI Director James Comey because of the Russia probe is somehow fake.
Among a series of unglued tweets, Trump accused NBC anchor Lester Holt of "fudging" the tape that is reportedly being looked at by special counsel Robert Mueller as evidence of obstruction of justice.
Trump's bizarre claim 16 months after the fact came amid a rant about fake news in which he again labeled reporters the "enemy of the people."
"I just cannot state strongly enough how totally dishonest much of the Media is," Trump barked.
After slamming CNN, saying the network's "hatred and extreme bias of me has clouded their thinking and made them unable to function," he turned his ire on NBC.
"When Lester Holt got caught fudging my tape on Russia, they were hurt badly," he posted.
It's not clear exactly what Trump means by "fudging," especially as the entire video has been available on NBC's website since it was first broadcast in May last year.
This is the first time Trump has questioned the veracity of the recording in the 476 days since the interview was first broadcast.
During the interview, Trump said of Comey's firing: "When I decided to just do it, I said to myself, I said, 'You know, this Russia thing with Trump and Russia is a made-up story; it's an excuse by the Democrats for having lost an election that they should have won.'"
This contradicted the White House line that Comey was fired on the recommendation of Deputy Attorney General Rod Rosenstein.
Trump tweeted later Thursday that "the only thing James Comey ever got right was when he said that President Trump was not under investigation."
Neither the White House nor NBC were immediately available to comment on the allegations made by Trump.
This is not the first time Trump has questioned the authenticity of a verifiable recording. According to reports, the president has also suggested the infamous Access Hollywood tape in which he boasts of grabbing women "by the pussy" is also fake.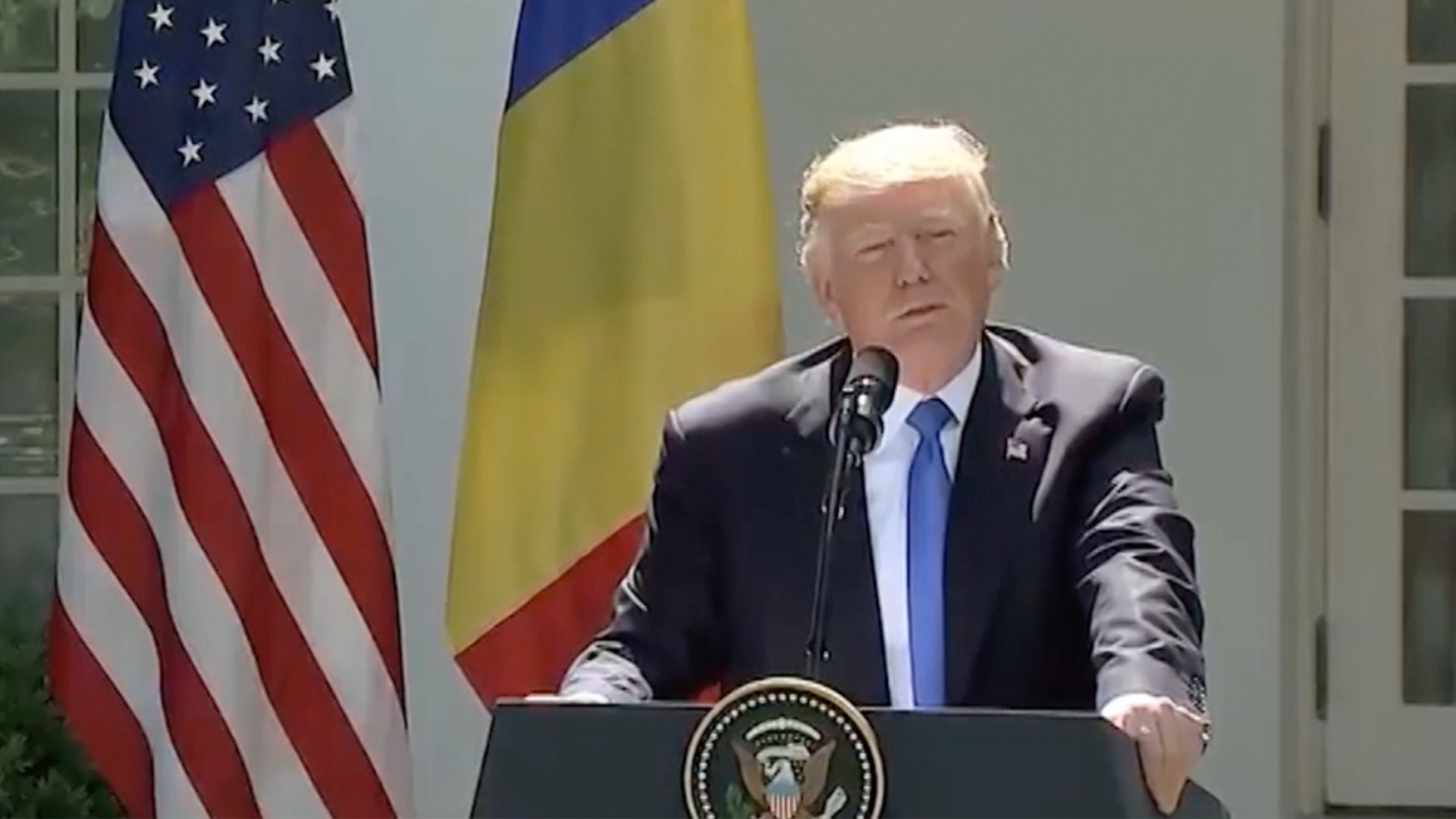 Cover image: A screengrab from the NBC's 2017 interview in which Donald Trump admits to Lester Holt he fired Comey of the Russia probe.