Getty Images
Donald Trump will make an official visit to London regardless of the threat of mass protests, the U.S. ambassador to Britain said Friday. "He's very thick-skinned," Woody Johnson told LBC.
He'll need to be. The news Thursday that Trump will land in Britain on July 13 was met with immediate calls for demonstrations from human rights groups, activists, and politicians.
Nearly 40,000 people indicated on Facebook they would attend a London protest against the visit, with more than 100,000 others saying they were interested.
Kate Allen, Amnesty International's U.K. director, said that when Trump arrived, "we and thousands of our supporters will very definitely be making our voices heard."
That prompted speculation that Trump would look to bypass the British capital to avoid the embarrassment of large, hostile crowds. But Johnson said Friday that Trump "will definitely be coming to London."
The U.S. leader has plenty of detractors in the U.K., and there has been significant opposition to a potential visit. More than 1.8 million people signed a petition, closed last year, that Trump should not be formally invited on a state visit because to do so would cause embarrassment to the Queen. Last February, tens of thousands marched through the streets of London to protest Trump's Muslim travel ban.
The July trip, the day after Trump is due to attend a NATO summit in Brussels, is being billed as a step down from the official state visit initially touted, although Trump is still expected to meet with the Queen and British Prime Minister Theresa May.
Trump previously cancelled a planned January visit to London to open the new U.S. embassy on the grounds he thought the relocation represented a bad real estate deal. Many critics speculated it was to avoid embarrassing demonstrations.
A number of Conservative British think tanks have written to Trump urging him to bypass the capital in July and center his visit instead around Scotland, where his mother was born and where he owns a golf course.
"A visit to London by the president is likely to draw major protests, crime and disorder, and we do not wish to see Britain or President Trump embarrassed by this," said Ben Harris-Quinney, chairman of the Bow Group think tank.
"It is important that the people of the United States and its government know there are many in Britain who strongly support the president and the special relationship, and wish for President Trump to be afforded the warmest of welcomes. Sadly, that will not be the case in London."
London Mayor Sadiq Khan, who has repeatedly clashed with Trump in the past on issues of Islam, terror and immigration, gave a frosty response to news of the U.S. leader's impending visit.
"If he comes to London, President Trump will experience an open and diverse city that has always chosen unity over division and hope over fear," he tweeted. "He will also no doubt see that Londoners hold their liberal values of freedom of speech very dear."
Johnson suggested Friday that Trump might be able to turn Khan, and other critics from the British political sphere, around, especially given Britain's desire to secure a trade deal with the U.S. once it leaves the European Union.
"I think Mayor Khan… might realize [Trump] has the potential to bring so much to the table, particularly during Brexit and after Brexit, on the prosperity agenda and the military agenda, they might change their opinion," he told LBC.
Other British politicians have promised Trump a warmer welcome. Foreign Secretary Boris Johnson, Khan's predecessor as London mayor, tweeted that it was "fantastic news" that Trump was coming.
"Looking forward to seeing our closest ally and friend on the greatest visit ever," he wrote.
It was a marked U-turn from his comments in December 2015 when, as mayor, he had responded to Trump's comments about the numbers of radicalized Muslims in London by saying: "The only reason I wouldn't go to some parts of New York is the real risk of meeting Donald Trump."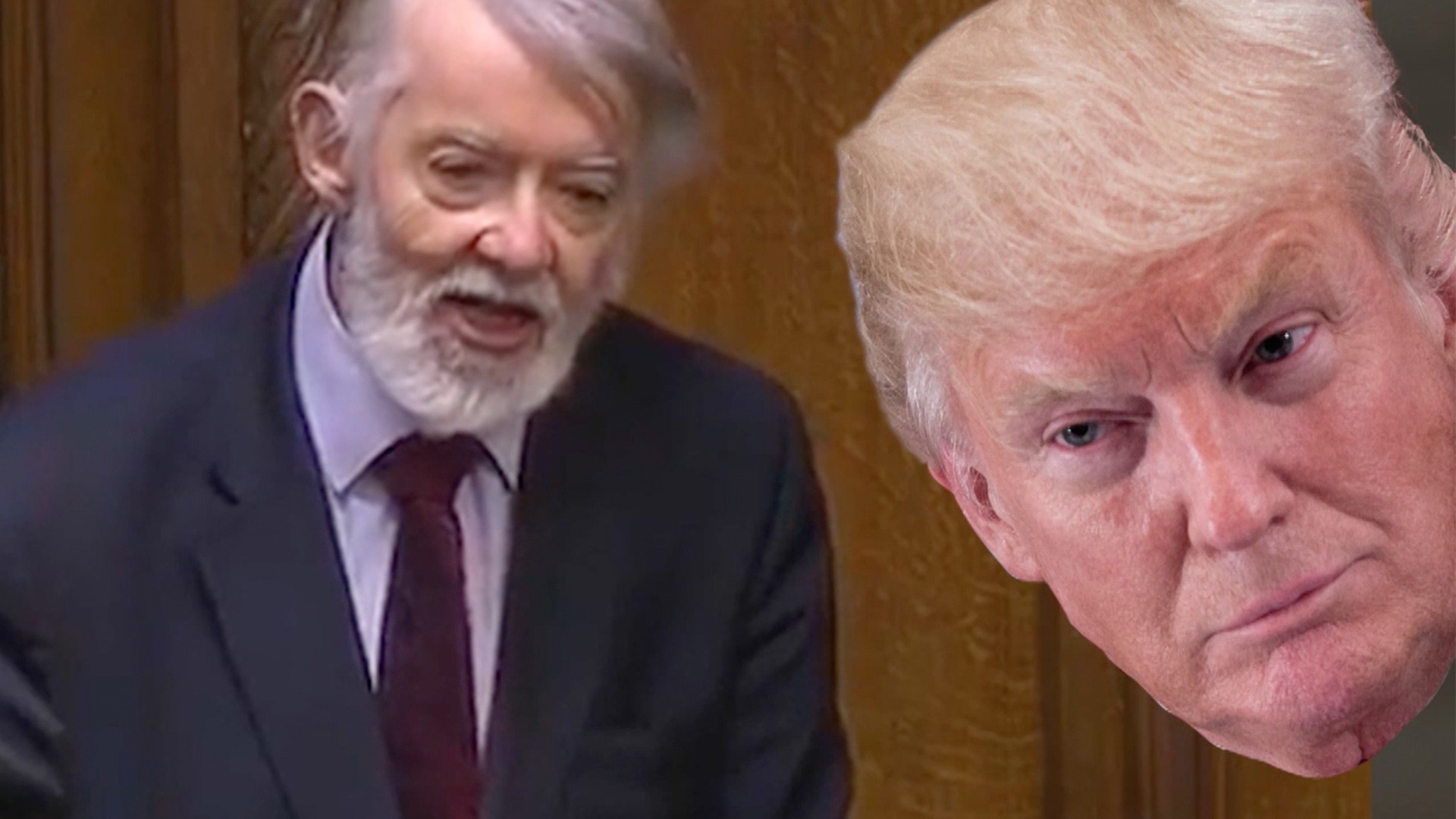 Cover image: U.S. President Donald Trump at the arrival ceremony for French President Emmanuel Macron on the South Lawn of the White House in Washington, D.C., on Tuesday, April 24, 2018. (Cheriss May/NurPhoto via Getty Images)