This segment originally aired Nov. 28, 2016 on VICE News Tonight on HBO.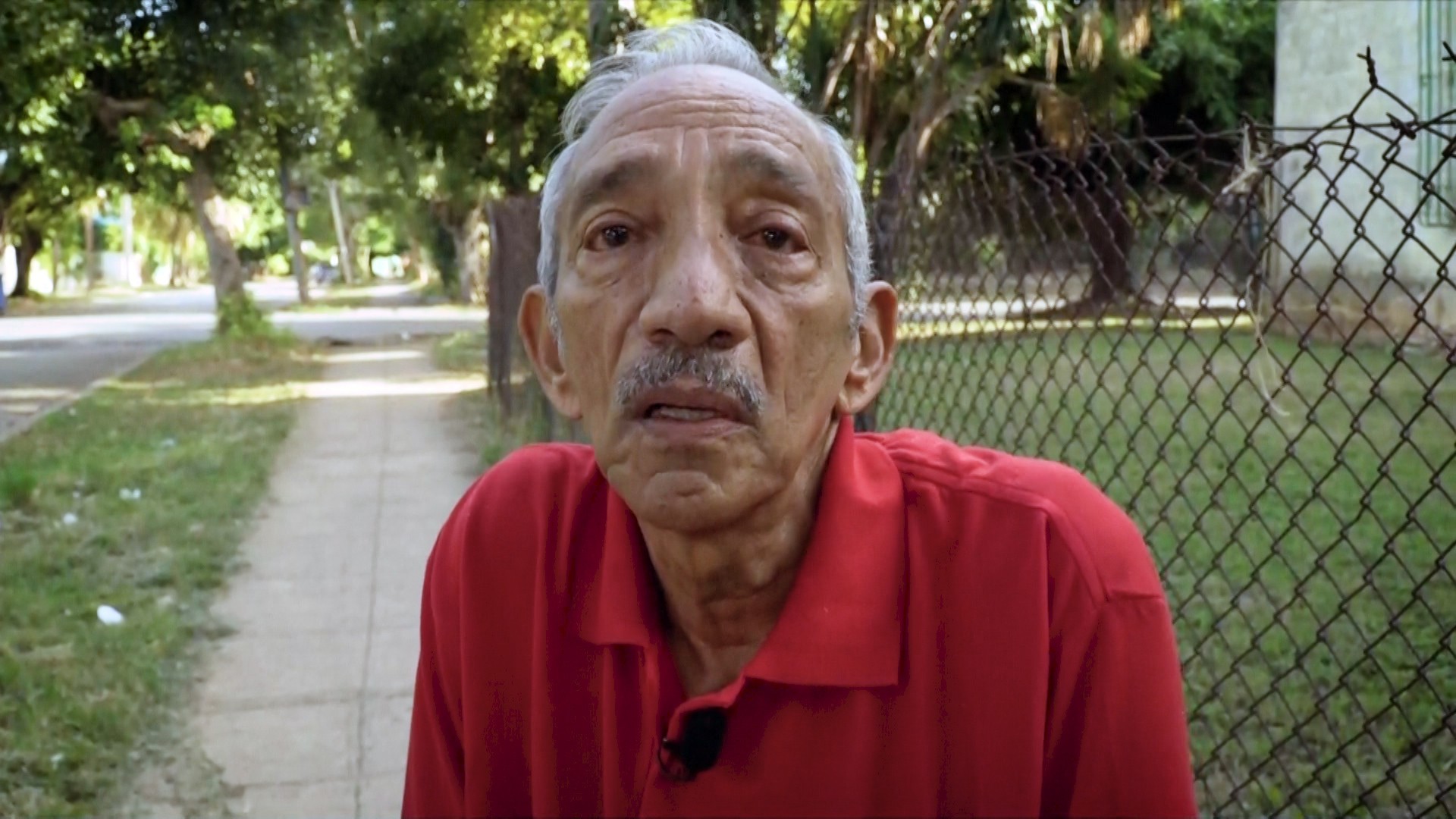 Former Cuban President Fidel Castro, a socialist revolutionary who seized his country in 1959 and led it in defiance of the U.S. for nearly 50 years, has died aged 90. His death was announced on Friday evening by his brother Raúl, who assumed the presidency in 2006.
"With profound sadness I am appearing to inform our people and our friends across Latin America and the world that today, 25 November 2016, at 10.29pm, Fidel Castro, the commander in chief of the Cuban revolution, died."
He ended his statement with the Cuban revolutionary call: "Towards victory, always!"
Castro had been suffering ill health for many years, and handed power over to his brother as an intestinal complaint worsened. In April, he suggested his death was imminent, saying: "I'll soon be 90 years old… Soon I'll be like all the others."
While Cuban exiles danced in the streets in Miami, the island country's capital of Havana was cast in silence.
On Twitter, Cuban blogger and activist Yoani Sánchez recounted the mood immediately following the announcement of Castro's death, describing the fear in the country as "palpable." And Angel Castro, a nephew of former president, told CNN: "For us, he was like a father. And Cuba sees him as a father. One woman just called crying and saying she had lost her father. Everyone feels it."
President Barack Obama, who earlier this year became the first sitting U.S. president to visit Cuba since 1928, offered the condolences of the White House along with the hope of building closer ties to the Caribbean nation, which has been a priority of his administration.
"At this time of Fidel Castro's passing, we extend a hand of friendship to the Cuban people," he said. "We know that this moment fills Cubans — in Cuba and in the United States — with powerful emotions, recalling the countless ways in which Fidel Castro altered the course of individual lives, families, and of the Cuban nation."
President Obama's surprise and historic 2014 decision to restore relations with Cuba after more than five decades of cold communication was widely seen as a benchmark in his foreign policy legacy. But because it rested entirely on executive action and regulatory changes, Obama's Cuba policy appears especially vulnerable now.
President-elect Donald Trump has been a blunt and vocal critic of Obama's policy toward the Caribbean nation. "All of the concessions that Barack Obama has granted the Castro regime were done with executive order, which means the next president can reverse them. And that is what I will do unless the Castro regime meets our demands," Trump said during a campaign rally in Miami on September 16. Early on Saturday morning Trump appeared to celebrate the news of Castro's passing on Twitter before releasing a more detailed statement in which he described Cuba as a "totalitarian island" that must "move away from the horrors" it "endured for too long."
Reaction from around the world has been typically mixed. Leaders across Latin America were swift to pay their respects to the towering revolutionary figure.
The president of Venezuela Nicolas Madura said: "To all the revolutionaries of the world, we have to continue his legacy and his flag of independence, of socialism, of homeland."
Mexican President Enrique Pena Nieto tweeted that Castro was a friend to his country, and a promoter of dialogue:
President of Ecuador Rafael Correa paid tribute to his fellow leader saying, "Fidel is dead. Long live Cuba! Long live Latin America!"
The U.K.'s Foreign Affairs Secretary Boris Johnson said Castro's death marked the end of an era and the beginning of a new one.
Canada's Prime Minister Justin Trudeau called the late Cuban president a "legendary revolutionary and orator." Russian president Vladimir Putin called Castro "a sincere and reliable friend of Russia," while Chinese leader Xi Jinping said that "the Chinese people have lost a close comrade and a sincere friend."
The long-ruling communist dictator leaves behind a complicated and controversial legacy — one that will be hotly debated as it is assessed in the coming years. Castro famously supported civil rights, healthcare and education around the world. At the same time, the Cuban strongman ruled his country with brutal force, responding to political opponents and dissidents with firing squads.
Castro spent decades as a towering, if controversial figure on the world stage, a constant irritant to the U.S. and an inspiration to liberation movements around the globe.
1926: Fidel Alejandro Castro Ruiz was born in the eastern Cuban province of Oriente to Ángel Castro, a prosperous owner of a sugar plantation, and one of his maids who became his second wife, Lina Ruz Gonzales, according to the New York Times. He was the third of six children, including his two brothers, Raúl and Ramón; and three sisters, Angela, Emma and Agustina.
1945: Castro enrolled in law school at the University of Havana after attending Colegio Dolores in Santiago de Cuba and then El Colegio de Belén in Havana where he pitched for the school's baseball team, ran track and played basketball. In law school he was steeped in Cuban nationalism and took to politics full-time.
1953: Castro and his brother Raúl joined 150 other revolutionaries and attacked a military barracks outside Santiago de Cuba in a bid to overthrow dictator Fulgencio Batista. The attack failed; Castro and his brother were tried and sentenced to 15 years in prison. They were released early in a deal with the Batista government and plotted their revolution in exile in Mexico, where Castro met Argentinian revolutionary and physician Ernesto "Che" Guevara.
1958: Castro returned to Cuba by boat and conducted a guerrilla military campaign against Batista, who ultimately fled to the Dominican Republic.
1959: Castro rode into Havana as a conquering hero and was sworn in as prime minister at age 32 while hundreds of members of Batista's government were tried and executed.
1961: Castro formally declared Cuba a socialist state and repelled an invasion of CIA-backed Cuban exiles at the Bay of Pigs.
1962: The U.S. implemented its economic embargo and the Soviet Union began planning to place nuclear missiles in Cuba, bringing the U.S. and the Soviets to the brink of nuclear war. In the end, Soviet leader Nikita Khrushchev agreed to remove the missiles if President Kennedy agreed the U.S. would not invade.
1970s and '80s: Cuba supported socialist movements around the world, and frequently sent doctors from its vaunted health system to support guerrilla movements, such as the fight against Apartheid regime in South Africa. Castro survived numerous attempts on his life.
1980: Castro allowed Cuban dissidents to leave the island in an exodus known as the Mariel Boatlift, in which 125,000 Cubans reached the shores of Florida in a single day. That in turn built up the strong anti-Castro community in Florida, which has influenced U.S.-Cuba policy for decades.
1991: The collapse of the Soviet Union severely damaged Cuba's economy and limited Castro's influence.
2006: Castro ceded day-to-day control of the country to his brother Raúl after an illness.
Cuba will spend nine days in national mourning as all public activities are postponed. Castro is to be cremated on Saturday, and his funeral will take place on Dec. 4, according to Cuban state news outlets.