Sharing its northern border with Syria, Jordan is home to 660,442 registered refugees -- 80 percent of whom are based in cities. The traditional image of refugees living in sprawling camps no longer paints a true picture of forced displacement in the 21st century. Today's global refugee crisis has become a real urban challenge, one in need of resilient cities, especially ones that can house, educate, train, employ and ultimately integrate individuals from different backgrounds.
Unfortunately, with limited resources and expertise, cities on the frontline of today's unprecedented refugee crisis have struggled to cope. And while Jordanian cities present more opportunities for Syrian refugees than camps, nine out ten struggle to earn a living above the poverty line. Dried-up savings, low-income jobs and high rents often means frequent evictions for the most vulnerable families.
The solution? Clean energy, according to the Moving Energy Initiative (MEI), a ground-breaking international consortium between Energy4Impact, Chatham House, the Norwegian Refugee Council, Practical Action, the UN Refugee Agency (UNHCR), and funded by UK Aid,.
According to the project's extensive research, clean energy is the answer to many host-cities' and refugee woes, with the power to relieve the pressures on (already scarce) natural resources, create jobs and reduce rents for low-income locals and refugees. Today, the team is in Jordan to demonstrate in practice just how impactful, economically feasible, technically efficient and reliable clean energy can be in refugee host-cities. Their goal is to prove it can be done and overhaul the way cities and humanitarian agencies respond to displacement in urban areas.
"By helping low-income hosts reduce their bills, we are helping reduce conflict and creating more cohesion between the host and refugee community."
"We know the technology works, that's not what we are testing. But we want to learn more about the process, the benefits, the caveats, and then, yes, scale it," Joe Attwood from Energy4Impact explained to VICE Impact.
As part of the Moving Energy Initiative's evidence-based learning project, the Jordan Green Building Council (JGBC) and Habitat 4 Humanity are building five new green affordable homes and rehabilitating 40 others in cities negatively affected by the Syrian refugee crisis in the northern Jordan Valley. The immediate impact: reduce residents' household energy bills by helping them save energy.
---
Check out more videos from VICE: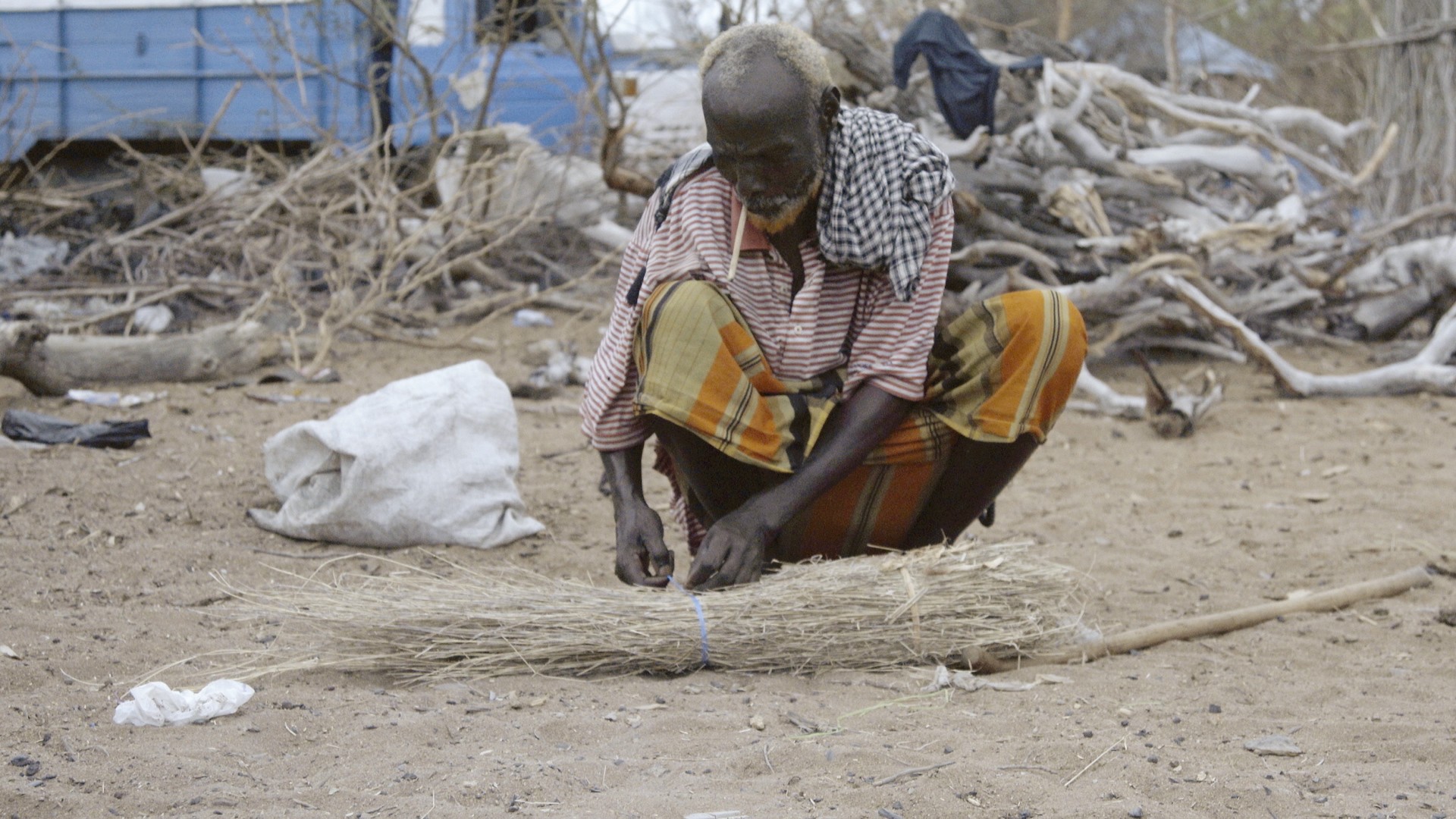 ---
"We do this through passive design techniques," Aya Rababah, JGBC architect and project coordinator, told VICE Impact. "These are little things that do not require initial costs, hence the name Green Affordable Homes. Before we start building, we consider the orientation of the building, the movement of the sun and the direction of the wind."
The existing homes will be (less poetically) retrofitted with solar water heaters, rainwater harvesting, and grey water systems.
"We are also improving thermal insulation and adjusting window fittings for efficiency," Rabahah explained.
The message is that going green doesn't always mean high initial costs. The long-term impact is expected to be multifold.
"By helping low-income hosts reduce their bills, we are helping reduce conflict and creating more cohesion between the host and refugee community," Rababah explained.
Low-income Jordanians have felt the pressure from inflation, housing shortages and unemployment, all of which, Rabahah told VICE Impact, are perceived by Jordanians to have been exacerbated by refugees.
"Often, host communities feel that all the services provided by humanitarian NGOs are solely targeted at Syrians and this can create tensions, because they too are often negatively impacted by high population growth," she added.
She underlined that the project, despite being focused on low-income Jordanian households, is not excluding Syrian refugees. In fact, training both Syrian refugees and Jordanians to become technicians who will in turn help scale the project to other homes in affected neighborhoods, is an important facet of the Green Affordable Homes-Moving Energy Initiative project. It helps give both communities a sense of shared ownership and creates a friendly community, Rababah explained.
"In exchange for the home energy improvements, we encourage Jordanian landlords to reduce Syrian refugees' rent," Elias Jourdi, the NRC's shelter specialist, explained to VICE Impact.
So far, it has been a huge success. By drawing on the NRC's experience training local technicians, using local builders and local renewable energy merchants, the Moving Energy Initiative is focusing on how such investments can be made sustainable and scaled up.
"The Moving Energy Initiative is looking at how the private sector can be enabled, motivated and encouraged to take part in the humanitarian response," explained Attwood. "Projects fail because of the lack of ownership because the humanitarian sector, sadly, is not built to support long-term interventions, unless it's something like water or food."
An ultimately efficient and affordable clean energy market helps refugees' access energy.
And, an ultimately efficient and affordable clean energy market helps refugees' access energy. When refugee crises strike, energy provision is well down the list of priorities and often ad-hoc. These temporary solutions, however, tend to persist for years, despite the fact that they are often unsustainable, inefficient and expensive. And while the UN Sustainable Development Goals have committed the world to providing "affordable, reliable, sustainable and modern energy for all by 2030," the Moving Energy Initiative worries that the needs of refugees and displaced people are at risk of being left out.
"The delivery of energy, is much more difficult in urban settings than it is in camps. In camps you can put in a grid system and everybody can access it. In cities it's much more challenging, because it's difficult to find the refugees. So we have to improve clean energy access overall, make cities overall more efficient and sustainable, if we want to support refugees' access to energy," Attwood explained.
30 minutes from the Syrian border and home to 80,000 refugees, Al-Mafraq's public hospital is in the process of receiving a solar thermal power system from a low carbon grant from MEI.
"The solar panel will help Al-Mafraq mitigate the impact of additional population pressures," said Jourdi.
READ MORE: How Ugandan Locals are Supporting Refugees Through Eco-Entrepreneurship
Since 2011, Jordan's fuel, power and water use have, unsurprisingly sharply risen, and public facilities are consequently costing more. Saving 176 Tons of CO2 a year, the solar panels will help boost the finances of the government body footing the electricity and diesel bill, with total annual savings expected to reach 36,000 JOD (50,800 USD). The solar project is being installed by the Millennium Energy, a Jordanian solar energy provider.
"They bring with them their own insurances and warranties that give us a sense of confidence," Attwood explained. "Similarly to the Green Affordable Homes, we want to use private sector approaches to allow a sense of sustainability to exist."
You can access the Moving Energy Initiative's interactive platform or you can help refugees by donating to the UNHCR or the International Rescue Committee right now.
Corrections: A previous version of this story indicated the international consortium included UK Aid, but it was in fact funded by UK Aid. A previous version also stated that Aya Rababah was leading team that is building five new green affordable homes, when in fact she is the project coordinator. We regret these errors.