Image of Vanesa Campos provided by STRASS
On August 16th 2018, Peruvian-born Vanesa Campos, 36, was shot dead in the forest of Bois de Boulogne, a park in western Paris. Vanessa wasn't the only sex worker, trans woman, or migrant to have been attacked or killed in Paris, but her death has launched a wave of anger like few before. Her community want justice.
Across Europe, 62 percent of all reported killings of trans and gender-diverse people are believed to be sex workers, according to a 2017 report by Transgender Europe (TGEU). In France, 69 percent of all trans and gender-diverse murder victims are migrants, often from countries in Africa or South America. It's a now familiar pattern but Campos' death has pushed people from anger into action.
"Vanesa was really loved and respected by her community so there's a huge feeling of injustice and indignation," says Giovanna Rincon, director of trans rights organization, Acceptess Transgenres. "Her friends are not going to forget what happened."
The AFP news agency reports that five men have been charged by French police with Campos' murder. But for activists, more needs to change. Today, protestors from around the world will gather for an international day of remembrance for Campos, organized by TGEU, the International Committee on the Rights of Sex Workers in Europe (ICRSE), French sex worker union STRASS, and Acceptess Transgenres. In London, people will meet outside the French embassy carrying white roses, red umbrellas, and trans rights flags. The protest will call for an end to violence against trans people, migrants, and sex workers in France. Protests will also be held in front of French embassies in Amsterdam, Berlin, Bogota, Copenhagen, Los Angeles, Sydney, Perth, Oslo, Vancouver, and Vienna.
---
Watch: The 44th Anniversary of Roe v. Wade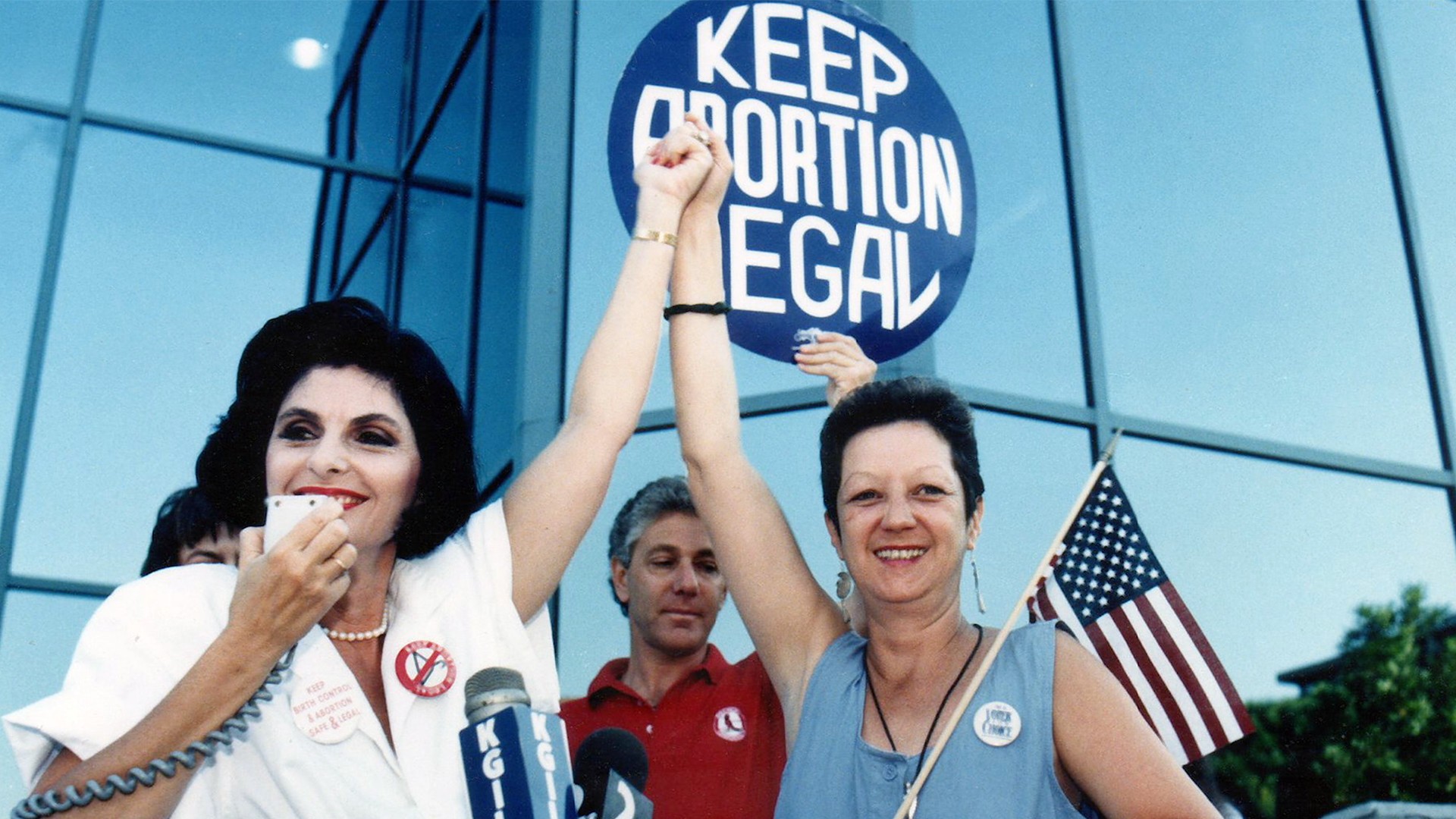 "Vanesa was a very soft person," says Rincon. "She was good at listening. After the death of her father back in Peru, Vanesa took on the role of breadwinner and she was still sending money home to her family."
At 11 PM on 16 August, Campos' colleagues heard their friend screaming from somewhere in the woods. In comments reported by Têtu magazine, sex workers in the area said that they heard Campos shout "todas!", a code word that meant she needed assistance. Multiple people ran to her aid, but shots were fired, and by the time they were able to reach her, Campos was fatally injured. According to Campos' friends and a police source, as reported by the BBC, Campos had been killed trying to stop a gang of robbers stealing a client's car.
On August 24th, protesters marched through Paris holding white roses, with signs reading: "Justice for Vanesa" and chanting: "Trans murder, the state is complicit." A shrine has been built in Bois de Boulogne, where Campos died.
"When I went back to the forest a few weeks ago for the memorial, I saw how Vanesa and her friends had tried to make it safer to work," Rincon says. She explains that the area is dark and isolated but the women had set up battery-operated lights, brought water bottles and made a makeshift shelter so they'd have privacy with clients and avoid being arrested under French exhibitionism laws frequently used to target sex workers.
"Vanesa's friends have to keep working there, in the place where she was murdered," Rincon says. "It's now a communal cemetery, with candles and people going there to pray."
Rincon says that two years ago, few sex workers would have been working in the forested spot where Campos was killed, and those who did would work from the relative safety of a van. But Campos had no such protection.
In 2016, the so-called Nordic Model was introduced in France. While the law decriminalized soliciting for sex, it criminalized the purchase of sex, which became punishable with fines of between €1,500 ($1,757) and €3,750 (£4,392).
When Campos arrived from Peru in 2016, the law was just coming into effect. For the first six months that the law was operational, many sex workers reported that their number of clients fell dramatically, meaning they had to scramble to make ends meet. Two years later, according to Rincon, Campos was managing to send money home but she was living in a one-room studio apartment which she shared with three friends.
Rincon tells me the new legislation has forced sex workers into a double bind. They must protect clients from the police and from criminals who know that clients are now easy targets, given that they can't report crimes committed as they were committing the crime of selling sex themselves. Sex workers must find ways to stay safe while evading the attention of the authorities.
"The law is a moral judgement of society against sex workers and clients," Rincon says. "The real criminals—like thieves—use this. The law talks about 'sending right message' but it doesn't even mention the safety of people actually in the industry."
In April 2018, a report authored by researchers from France's National Center for Scientific Research and Aix Marseille University found that found that 63 percent of sex workers have experienced deterioration of their living conditions, more isolation and greater stress and 42 percent are more vulnerable to violence as a result of the introduction of the Nordic Model. "Violence, of all kinds, [has] increased: insults in the street, physical violence, sexual violence, theft, and armed robbery in the workplace," the report concluded.
When asked what was being done to keep women like Campos safe, a police spokesperson in Paris told Broadly that "an investigation is in progress."
In the wake of Campos death, the full weight of social stigma made itself known in press write-ups of her killing. One publication published images of Campos' dead body, misgendering and dead-naming her. Against this stigma, activists are joining together to dignify Campos' life.
"The tragedy of Vanesa's death highlights the climate of terror that migrant women, trans women, women of colour and sex working women live in every day under the carceral state," says Brighton-based sex worker, Eva, who will be attending Friday's vigil.
"Vanesa's life mattered," agrees London sex worker, Pearl. (Both Eva and Pearl requested to withhold their last names for privacy reasons). "When injustices happen to people who the state puts in danger we need to show up for them. Vanesa's murder feels especially poignant for me as sex worker whose partner is trans and a migrant."
Interview with Giovanna Rincon translated by Luca Stevenson, coordinator of the International Committee on the Rights of Sex Workers in Europe (ICRSE).