When David Goldman first became a doula in Bellingham, Washington, he had no idea how unique he would be—or, for that matter, how controversial.
A professionally trained doula can serve many roles, from a hands-on birth coach who gives a great deal of physical help to a person in labor, to a source of postpartum emotional support to a new parent and the entire family. Doulas also help pregnant women develop birth plans before they give birth and connect new parents with resources from everything to lactation consultants to counselors who specialize in postpartum depression.
And despite their diversity, doulas usually have one thing in common: Historically, they've always been women. In fact, Goldman was only the second male doula (that he knows of) in North America to be certified by DONA International, a training and certification nonprofit for doulas worldwide. He's also certified by the Pacific Association of Labor Support (PALS), and he's one of an increasing number of male doulas in the US. The trend has drawn both support and criticism from birthing communities, medical providers, and new parents.
"My local community has been supportive from day one," Goldman says. "It was primarily online that I saw the concern, like: 'Oh, I would never even think of hiring a male doula for my practice!' or 'Why would a man ever even want to do this?' He tells me that some people thought it was creepy, or wondered why anyone would make that choice on either end—to become a male doula or to hire one.
Indeed, his role initially led to some confusion, even from medical providers. When he first became a doula, he says, he was confused by his extremely warm welcome from nurses and doctors during births. "They kept coming in, putting a hand on my shoulder, asking me how I was doing. I finally realized they thought I was the dad," he laughs. He eventually had a T-shirt printed to read "I'm Not the Daddy, I'm the Doula," in order to allay confusion.
---
More from Tonic: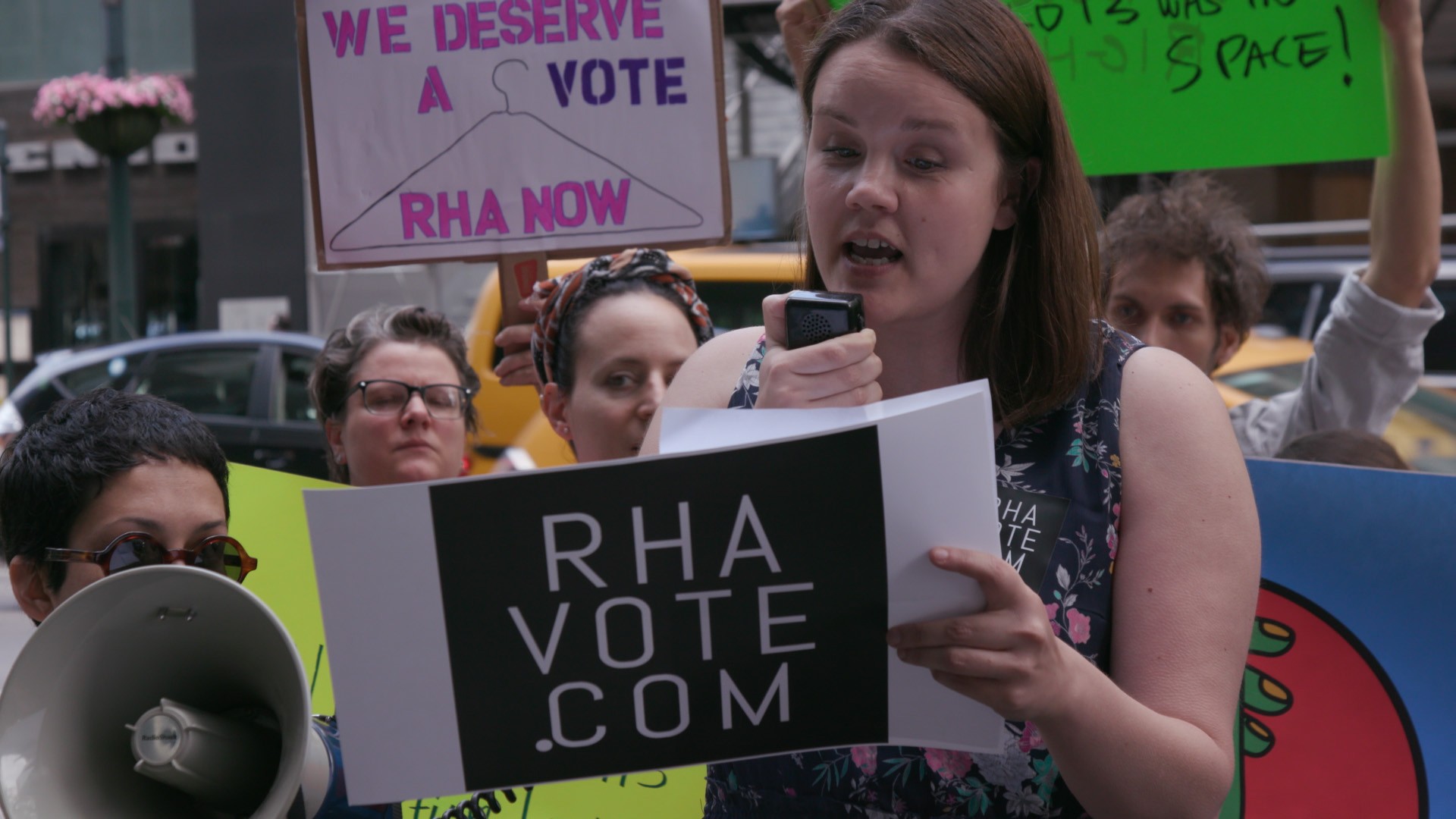 ---
Goldman understands some of the concern about attending births as a sacred feminine space. "I did step into a world that is largely a women's space," he admits, adding that part of the tension, he thinks, might be due to the history of childbirth as it's developed in the US. "In the past, pregnant women and women in labor were largely supported by other women in village contexts and the like, and women also took the lead in childbirth professionally early on." He argues that it went from a mainly women's space to almost being hijacked by a system that wasn't very women-friendly or women-centered. "Through modern midwifery, some women have tried to take that experience back and focus on increasingly positive outcomes for both mothers and babies. I respect that history very deeply," Goldman says.
But women, he adds, should have the choice to find whatever doula they feel comfortable with, whether on the level of individual vibes or whether they are particularly attracted to having a male doula for any number of personal reasons. Moreover, as family dynamics have shifted from the conventional, heterosexual nuclear family model to include more gay/lesbian/queer couples, birthing parents of all genders, single parents, disabled parents, and polyamorous parents, the need for a greater variety of doulas with a wider variety of life experiences has increased, too.
New York-based doula, lactation counselor, and childbirth educator Jamie Yates, agrees that our societal understanding of gender has also begun to shift our open-mindedness about the birth experience: "When I became a doula, my mentor called it 'women's work' in the most reverent, feminist way, of course. In recent years, there has been a major shift in how we view gender, in general. There is a greater acceptance of gender expression." A good doula, she says, is open minded, patient, nurturing, compassionate and a good listener. "These qualities are not uniquely feminine."
This need for diversity, incidentally, was Goldman's inspiration for becoming a doula in the first place. A friend—a trans man who was soon giving birth—was looking for a doula, but couldn't find any who could be relied upon to consistently use male pronouns within the birthing space. Goldman found himself attracted to the idea of supporting families with needs and desires that weren't being met in their local birthing communities.
And while Goldman's vocation might raise some eyebrows, the gender disparity within the field is likely to start closing, if gradually. While many women report preferring male or female OB/GYNs for one reason or another, the majority, according to a study in the Journal of the American Osteopathic Association, have no gender preference when it comes to gynecological and obstetric care. It stands to reason that, over time, similar attitudes will develop towards all birth professionals.
Caroline Shannon-Karasik, a 33-year-old writer and mom living in Pittsburgh, says that her positive experience with a male lactation consultant made her more amenable to the idea of other male birth professionals, including doulas. "It was less than 24 hours after I had given birth to my daughter, Claire," she says, when in walked a surprise: "This middle-aged man walks in announcing that he was my lactation consultant. There was a split second of 'for real?'"
After the initial surprise wore off, the lactation consultant continued to be a trustworthy part of her new routine. "He got right in there, asked me to show him how she was latching, manipulated my breast to help her latch better and then exclaimed, 'Whoa there tiger!' Hormones mixed with my first mom victory had me in love with that sweet-faced man."
Shannon-Karasik says his gender was irrelevant after she bonded with him. "He was capable, took his time with me, and cared about helping me find a solution," she says. "That was all that mattered. If given the opportunity, I would have zero hesitation about using a male lactation consultant again. Or a doula." Read This Next: How Doctors Cross the Line in the Delivery Room