Illustration by Taylor Lewis
On Tuesday, Americans—mostly white Americans—voted Donald Trump into the White House. Now the country is wondering what Trump will do once he gets there. For LGBTQ people—including Trump supporters like some white gay men and Caitlyn Jenner—the question will be how the incoming administration will handle legislation protecting them from discrimination, and they have ample reasons for fear.
Trump's attitude toward LGBTQ Americans wavered throughout the campaign. At times he seemed to court their votes during his campaign (by stoking fears of violence in the wake of the Pulse massacre), while at others he's expressed support for HB2, the North Carolina "bathroom bill" that forces transgender people to use public restrooms corresponding with the sex they were assigned at birth. He also said he would "strongly consider" appointing a conservative Supreme Court justice who would help overturn its marriage equality ruling. Perhaps most worryingly, Vice President-Elect Mike Pence's stated views (that people choose to be gay, that it's "God's idea" to stop marriage equality, that gay couples have brought about "societal collapse") and record as governor of Indiana present a truly frightening cultural and administrative force for LGBTQ Americans to reckon with.
Trump's personal views aside, the GOP will soon control Congress, the White House, and the Supreme Court. That makes it vanishingly unlikely that new federal non-discrimination legislation will pass the House and Senate, nor is it likely to be put forth by executive order. Existing laws at the state level protecting LBGTQ people from discrimination could be repealed, and an unfriendly Supreme Court would make challenging explicitly discriminatory laws harder.
Could an explosion of bathroom bills beyond North Carolina state lines be on the horizon? Many legal experts and LGBTQ rights advocates fear the worst.
"I predict very bad things happening in the future legal landscape," said Pooja Gehi, the executive director of the National Lawyers Guild. She noted that legislation like HB2 now has "a real possibility" of seeing passage in other states. "HB2 is so full of hate, so the idea that it's likely to spread to the federal level is horrifying."
Others are less pessimistic, citing the president-elect's unclear views. "[Trump] did say in his convention speech that he wanted to be inclusive of LGBTQ people," said Jennifer Pizer, the Director of Law and Policy at Lambda Legal, a group that advocates for LGBTQ rights. "He has not specifically criticized non-discrimination laws with respect to sexual orientation and gender identity, so we don't know, of course, what he will do. An enormous concern is that he will immediately revoke executive orders."
These are non-legislative rules that Trump could cancel immediately after taking office. One, Executive Order 13672, prevents federal contractors from discriminating against employees on the basis of sexual orientation and gender identity.
In theory, non-discrimination laws protect all LGBTQ people, but much like the president-elect's sometimes inclusive campaign rhetoric, they often fail to address the community's most marginalized subgroups. You can't be protected against employment discrimination if you can't get a job in the first place, said Gehi, so these protections don't always offer much help to undocumented LGBTQ people—some of whom Trump has sworn to remove from the country within his first 100 days in office—or LGBTQ people with past criminal convictions.
But for all their faults in application, these laws are important. "An absence of protections leads to a cycle of negative outcomes for people in our communities," said David Dinielli, deputy legal director of the Southern Poverty Law Center. "People don't come out at work because they could lose their job. They don't [disclose details about] their sex lives to their doctors because they're worried about getting the appropriate treatment… The absence of protections simply feeds this cycle and keeps LGBT people on the outside of our society in many places of our country."
Only 20 states protect trans residents from housing and employment discrimination, and only 22 provide similar safeguards for lesbian, gay, and bisexual individuals. In other words, in 30 states, it's still legal for employers to fire someone for being trans, and in 28 it is still legal for landlords to kick out a renter for being bisexual. Three states—North Carolina, Tennessee, and Arkansas—have laws specifically designed to prevent the passage or enforcement of local non-discrimination legislation. Their number might increase in the very near future.
"We certainly have been anticipating that we will see a raft of such [religious exemption] bills," said Pizer. "The Supreme Court might be eager to hear such a challenge and to expand the purported 'conscience' rights of people with particular religious viewpoints… We have a hard time predicting [what will happen] without knowing who [Trump's Supreme Court] nominees will be, but no doubt we are facing continued danger with respect to the expansion of religious exemption rights."
A number of legal cases would have a decisive impact on the future of LGBTQ non-discrimination protections, such as Hively v. Ivy Tech Community College or Evans v. Georgia Regional Hospital; in both, lesbian plaintiffs are arguing their employers violated Title VII of the 1964 Civil Rights Act by firing them because of their sexual orientation. Both could set a precedent for the legal interpretation of sexual orientation-based discrimination, and both could make their way to the Supreme Court in years to come.
And then there's G.G. v. Gloucester County School Board, a lawsuit filed by the American Civil Liberties Union on behalf of transgender high school student Gavin Grimm, whose Virginia school district has prohibited from using the boy's restroom. The Supreme Court has agreed to hear the case in 2017.
"If the Court decides that this is an appropriate interpretation of federal law, that will affect not only [Gavin Grimm] but transgender students all over the country," said Sarah Warbelow, legal director of the Human Rights Campaign. "[It also] has implications for discrimination against transgender people at any place." Federal law currently explicitly prohibits sex discrimination in employment, housing, access to public accommodations, and credit. If the Supreme Court decides that discrimination against trans people is a form of sex discrimination, their gender identities will be protected in all of the aforementioned legal areas and more.
---
VICE News Meets Gavin Grimm: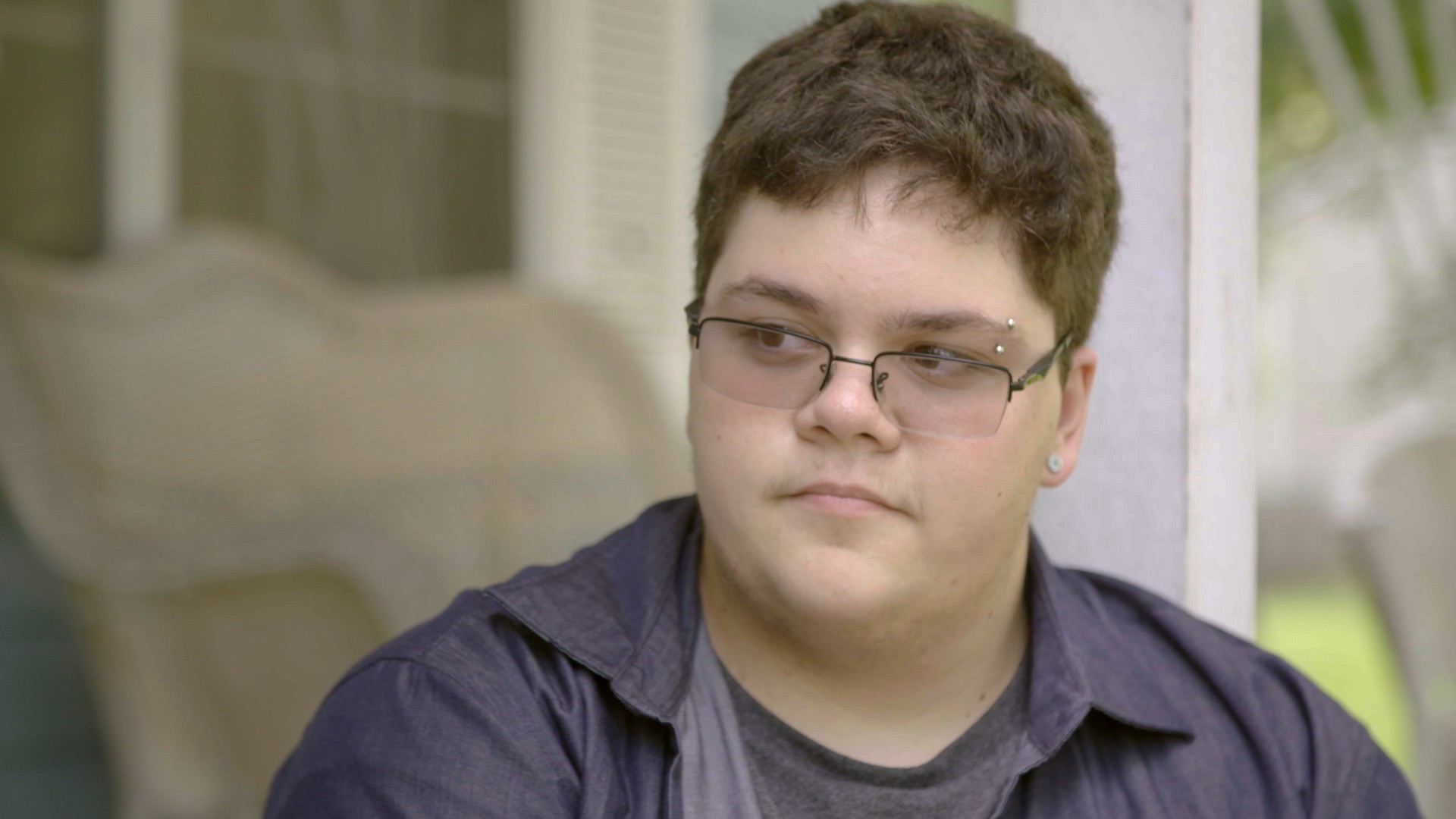 ---
But what happens if they don't, and the court rules in favor of laws that discriminate against trans people? Or if the Republican-led Congress passes the anti-LGBTQ First Amendment Defense Act that Trump has already promised to sign into law?
Gehi, of the National Lawyers Guild, doesn't believe that the law will necessarily be the tool that will "help us fight back" over the next four years, but is optimistic about extra-legal means of change, like protests, community-led political education, and social media organizing. From STAR and ACT UP to Black Lives Matter and even social media posts urging trans people to get their federal documentation in order as soon as possible, LGBTQ people—particularly queer and trans black women and women of color—have always found ways to advocate for their lives when the law failed to do so for them.
But a historical precedent borne out of discrimination and neglect does not have to be the norm. Any "friend of the LGBT community," a title that president-elect Trump claimed many times on the campaign trail, would be able to see that.
Follow John Walker on Twitter.