The Battle of Buda ended over three hundred years ago, but you can still relive some of its terror and glory thanks to Hungarian artist Ekho. He painstakingly 3D mapped every person, animal, and object from a classic painting of the battle called, The Recapture of Buda Castle in 1686, by Gyula Benczúr. The process was incredibly time-intensive, one of the most challenging pieces Ekho has ever made, according to his blog post.
The Herculean journey began as he rebuilt every individual part of the painting from scratch as a 3D rendered object. He started with standard simple polygonal structures, then chiseled them down to the point that he could overlay details from the painting onto each figure.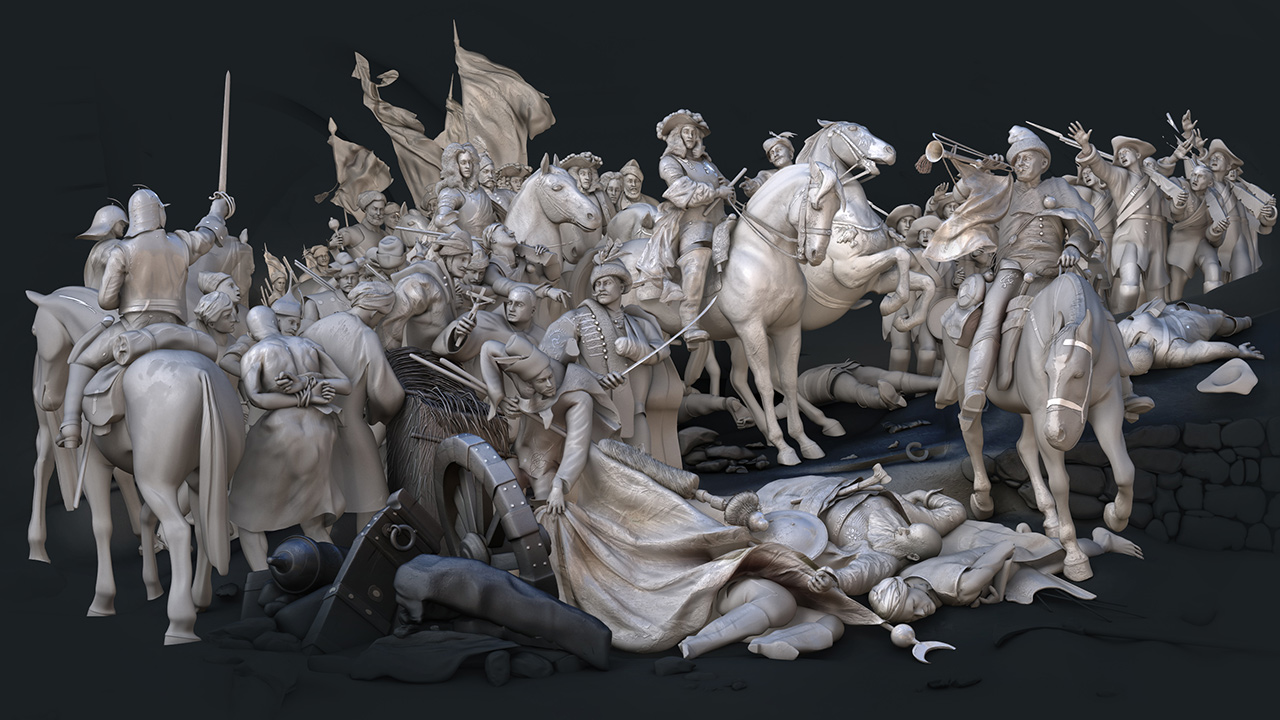 Images via
After he had the basic design of each part rendered, Ekho still had to incorporate Benczúr's brushstrokes onto his own blank forms. However, the original painting alone wasn't enough to truly bring the rendering to life, so he intensively layered his subjects to unflatten them.
Once the animation process was over—which you can read more about in Ekho's blog post—the painting came to cinematic life. There's a comprehensive display of the battle on Vimeo, complete with war horns and drums in the background. Halfway through watching, you'll be ready to don some britches and march into battle yourself.
Budavár visszavétele 3D from ekho on Vimeo.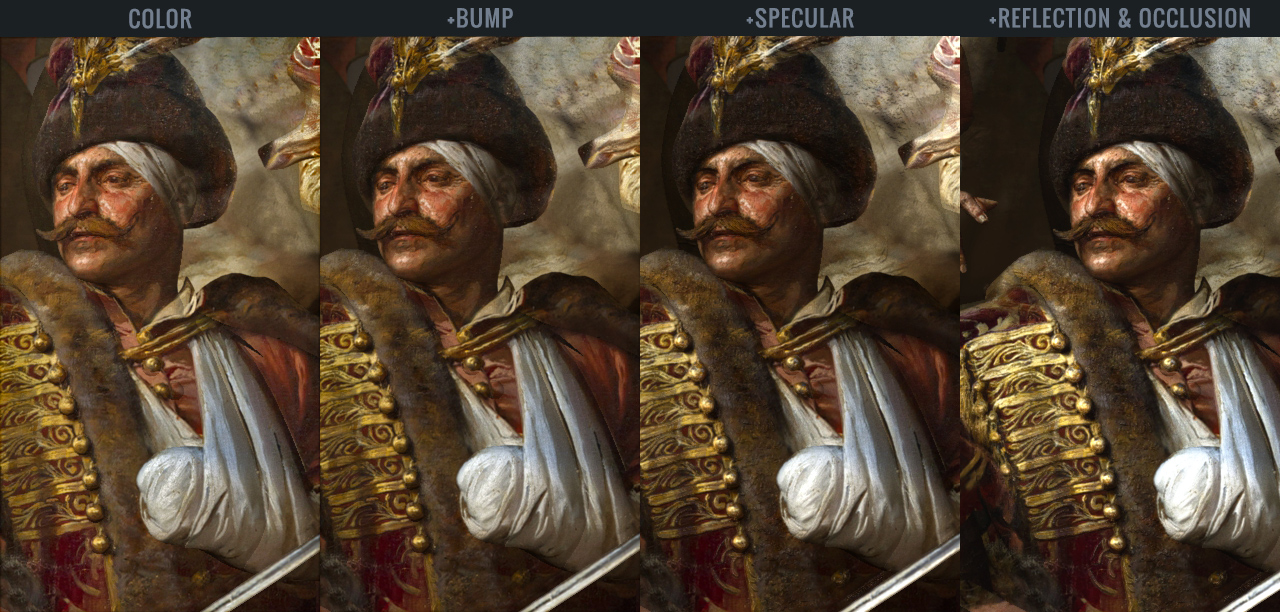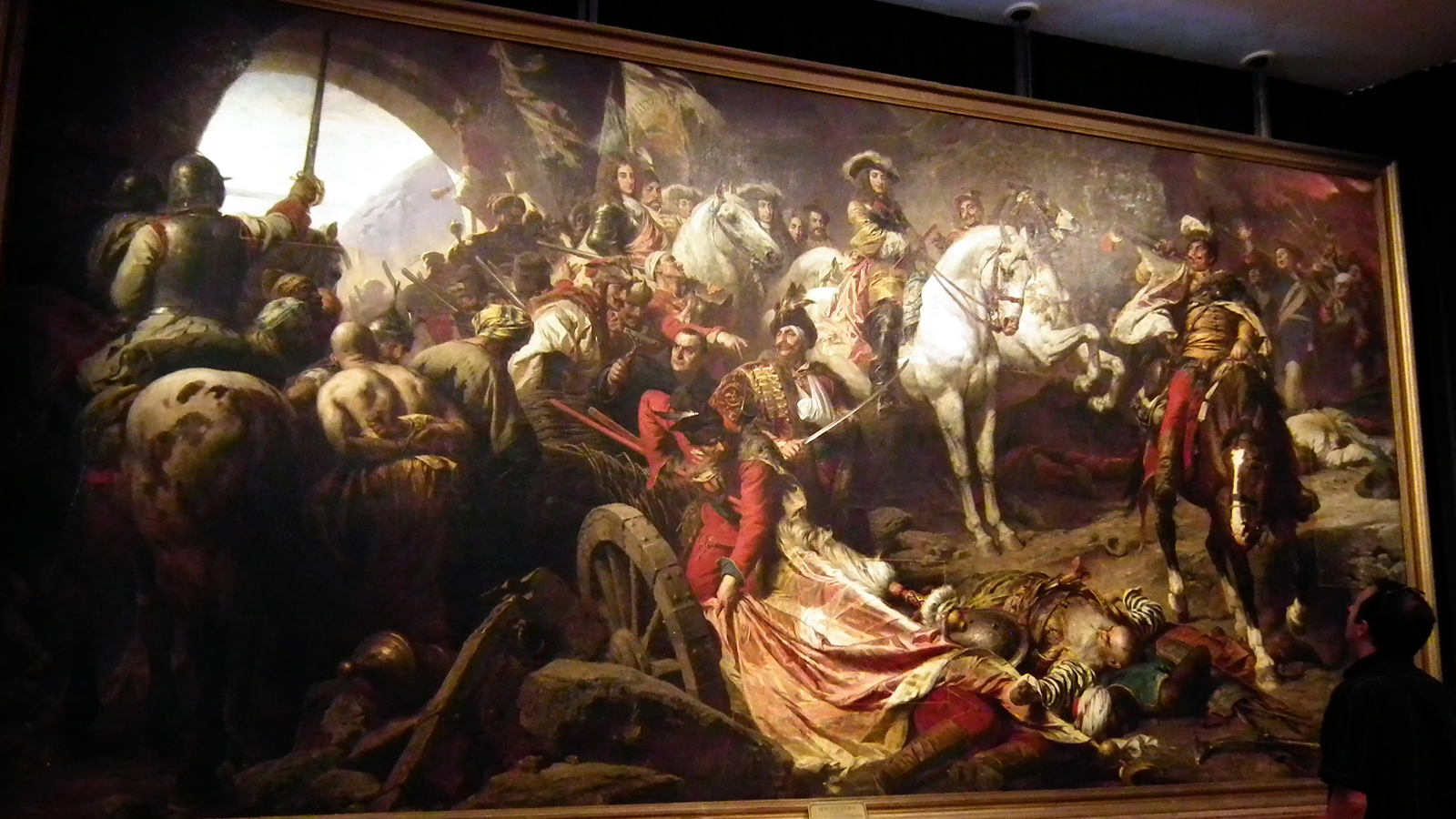 For more mesmerizing works with this innovative medium, check out these 3D animations of Van Gogh's paintings by Luca Agnani, renderings of Alexander Calder's minimalist artwork by Shkelzen Kernaja, or get lost in these hilarious Rennaissance GIFs by Scorpion Dagger.