If neighbourhoods were wrestlers, Hyde Park, Leeds would give the announcer a great ringside introduction. Home of the "most burgled street in Britain"; ravaged by riots in 1995, 1997 and again in 2001; the centre of investigations into the perpetrators of the 7/7 bombings. Birthplace of Arthur Ransome, one-time home to Ricky Wilson.
On a grey Friday evening in 2017, however, it doesn't feel like the centre of anything. It's 7PM but the pavements are silent. Gates rattle as we pass front gardens full of torn grass and carrier bags. Occasional glimpses into windows offer little more than massive TVs and strings of fairy lights. The closed shop-front of a pharmacy flashes the message "Morning After Pill Available Here".
As we cross another empty road, a front door swings open and a man no older than 20 in a tuxedo tells someone still inside the house to "hurry the fuck up." Two more suited lads tumble down the stairs after him and the three of them disappear into the distance, swigging cans of Strongbow. It's our first indicator of Hyde Park's student population, which is now its defining feature.
Talk to anyone who went to Leeds University and they'll know the place. Streets of imposing Victorian terraces that are populated almost entirely by undergrads. An enclave of second year medics, part-time hockey players and bedroom bashment DJs who have made the area their home.
I'm in Hyde Park to drop in on one of the house parties that happen throughout the academic year. Cheap rent on spacious properties – and the complicit permission of neighbours who are also students – has allowed late night sessions in the area to evolve way beyond the usual Spotify premium affairs. These operations are legitimate nightlife alternatives; as considered in execution as any illegal rave – perhaps more so.
Right now, though, they must all be inside applying face glitter or watching episodes of Rick and Morty, so we decide to hole up somewhere until things begin to stir. We find the Royal Park, one of those big barnyard pubs that looks like it could have been a Harvester in another life. Despite it being early, one side of the pub seems to be exclusively occupied by students, and it's impossible to see the bar for a three-row deep hustle of Fila jumpers and Natwest cards. Their influence is also clear on the jukebox, which churns through nostalgic fare – from Westlife to the Simpsons theme tune.
We get chatting to a woman who lives locally, and has done since the early 1990s. While she doesn't hold the students in contempt, she's clear on the influence they've had. "We feel marginalised," she explains. "When the students are here it's impossible to get to the bar, and when they go [for the summer] they take all the drinks deals with them." Difficulties getting a drink is obviously only the face of it. Over the past couple of decades she's watched the area become a sort of holiday park in reverse – unmanageably thriving in term-time, and desolate during the holidays. In a weird coincidence she also happens to be an environment officer for the local council, so regularly deals with noise complaints, of which she assures me house parties are the main source.
---
WATCH: 'Locked Off – Britain's Illegal Rave Renaissance'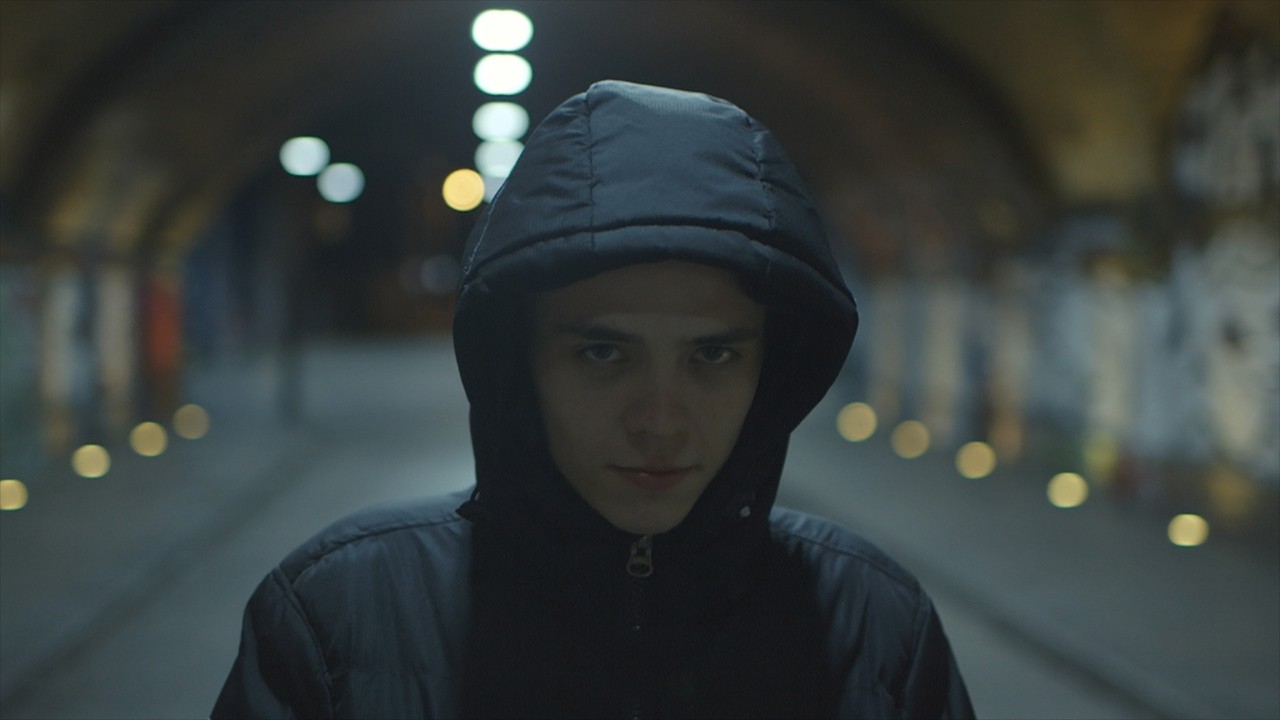 ---
In the toilet two students debate whether or not it's too early to get started on the ket. They conclude 8:15PM is plenty late enough, so one hands the baggy and his keys to the other, asking only that he washes his hands first. "You've just been for a piss," he explains.
"Doesn't matter," his friend replies, "my knob's clean."
It looks like Hyde Park is waking up. We have a couple more drinks and hit the streets again.
Our extended route takes us past Brudenell Social Club, once a working men's club, but now overrun with well-dressed students living out the first flushes of their spring loan. It's St Patrick's Day, so any heads that aren't covered by six-panel caps are buried under foam Guinness top-hats.
The red houses tell another story now. Windows bloom with purple light and sound-systems in basements rattle the brickwork. Step inside the local Sainsbury's and you'd think everyone was rationing for a nuclear fallout. Alcohol shelves are stripped faster than the staff can restock them. A gurning guy in harem pants is stopped by security for trying to shoplift a pasta salad.
It's easy to see how if you lived here – especially in your early twenties, playing with both a surplus of spare time and occasional influxes in income – this area would quickly start to feel like the centre of the universe. Everyone is your age, everyone looks great, everyone is getting on it. There's an almost tangible sense of anticipation in the air.
When we arrive at the party, this sensation reaches fever pitch. Sporting a queue most London clubs would kill for, we're forced to wait on the patio stairs for a while before we reach the front door. It's at this point that we're required to give the bouncer – the bouncer – our names so he can check they're on the guestlist – the guestlist – before we're given our wristbands. You get the picture: we're not entering a philosophy student's living room to pass around a joint and discuss participatory economies here.
The party is nautical-themed, which explains the giant Spongebob hanging from the ceiling and the fact that 70 percent of the guests have thrown shell necklaces or inflatable clown-fish on over their Palace T-shirts.
What's immediately obvious is the absence of stock student characters. There's no over-zealous Marxist, no tanked-up lad prowling the party asking girls if they'll measure his mate's dick, no mawkish idiot with an acoustic guitar – no couple from the ski-society shagging behind a wheelie bin. It's eerie. Everyone here is all cheekbones and nose-rings. A sea of vintage sportswear, 0.5 shaves and just enough MD to stop things from getting sloppy. And if your gut reaction is to assume these people are likely to be self-obsessed posers – the glitterati of generation Wavey Garms – you'll be disappointed. They are friendly, and though it's a while before we hear a northern accent, everyone wants to chat.
There are also lots of them. When I speak to one of the party's ten hosts, Mari, during the following week she tells me she reckons they had somewhere between 350 and 400 people through the door. It's a big house, but not that big. Bedrooms become one-in, one-out, and stairways are single-file. This overcrowding eliminates a lot of typical house party action. Bar a couple of rooms at the top of the house, and a UV-lit corner of the basement, there wasn't much space for the sprawling chats or hours lost over coffee tables lines. Rooms were full of people actually having a good time, rather than wasting the evening chewing someone's ear off.
The degree of effort that had gone into the evening was impressive. Unsurprisingly for the streets that gave Hessle Audio its name, the music was well considered, swinging between dark, percussive house and techno for the heads, and disco edits upstairs for the rest. The constant huddle of DJs and DJs in waiting behind the decks signal that the area is still a seedbed for aspiring Ben UFOs. The kitchen, by the way, is a fully operational NOS bar, providing the constant hiss of decompression throughout the night.
Extended shout-outs are owed to the solitary bloke hired to stand on the door, and just how necessary he proved. Not only was he barring teams of unwelcome guests from entry, but Mari also tells me that towards the end of the party he dealt with two police officers who had received complaints about the party and turned up threatening ASBOs unless the whole thing was shut down. "He told them that we'd been responsible and booked him, and that they couldn't come in without a warrant." The officers left and didn't come back.
As for everyone else, by all accounts the last guests left the house at around 10AM the following morning – bar a few sesh gremlins who apparently pushed through until 6PM that evening.
If Hyde Park made a strange first impression, the party did a good deal to counter, or at least contextualise it. I can't shake the sense that the area needs some tender loving care. Neighbourhoods like these up and down the country become temporary ghettos, full of fleeting residents who only want to sleep, study and get fucked – never living in properties long enough to look after them. The ones who suffer in these precarious socio-economic bubbles are the remaining original residents, or local businesses, who in the absence of long-term investment in their community slip through the gaps.
That said, the people we met weren't selfish dickheads. Students make for good punchlines, but as we move further into an era of high tuition fees and low employment prospects, it's perhaps no surprise that hedonism has become the focus of studious planning and innovation. The DJs were excited to be there, the drugs were limitless but never overdone, the bouncer was interested in people having a good time, and the curfew was non-existent. Find me a UK nightclub that you can say the same for, and the first round is on me.
More on VICE:
Kids Are Apparently Huffing Burning Wheelie Bins to Get High