Getty Images
The top U.S. military commander in Afghanistan narrowly survived a Taliban attack in Kandahar Thursday — just days ahead of national parliamentary elections.
Although Gen. Austin S. Miller escaped unhurt, a powerful Afghan police chief was killed, emphasizing the desperate state of U.S.-led efforts to stabilize the region and the country.
A lone gunman wearing an Afghan army uniform — reportedly a member of the governor's security team — opened fire as U.S. and Afghan security officials walked to helicopters after a meeting in the provincial governor's compound in Kandahar City.
Gen. Abdul Raziq, an valuable U.S. ally widely seen as the most powerful man in southern Afghanistan, was killed, as well the provincial intelligence chief, Gen. Abdul Momin.
There were conflicting reports as to whether Kandahar's provincial governor, Zalmai Wessa, survived. Three members of the NATO-led coalition were also wounded, two of them Americans.
In a statement claiming responsibility, the Taliban said it had targeted both Raziq and Miller.
Attempting to downplay the seriousness of the assault, U.S. officials denied that the American general had been a target, with CNN reporting U.S. authorities believed the shooter had prioritized assassinating Raziq.
According to the BBC, local officials suggested Miller, who took over as U.S. commander in Afghanistan last month, had only been saved by his body armor.
Nevertheless the attack — the first time a top coalition commander has come so close to being hit — highlights the ongoing U.S. struggle to keep the Taliban in check.
"This is probably one of the most significant Taliban attacks in Afghanistan in the past decade," said Bill Roggio, Senior Fellow at the conservative think-tank Foundation for Defense of Democracies.
After 17 years of conflict and more than 2,300 American fatalities, the Taliban contests or controls more than half of Afghanistan, while indications from Washington suggest the U.S. just wants out — despite President Donald Trump declaring last year that he would keep U.S. boots on the ground indefinitely.
In his farewell remarks last month, Miller's predecessor Gen. John W. Nicholson Jr. said it was "time for this war in Afghanistan to end." Earlier this month, a U.S. delegation met Taliban representatives in Doha to discuss formal talks towards a negotiated settlement. Trump is yet to visit Afghanistan, and has signaled no intention to do so.
The killing of Raziq, 39, who was described by a Taliban spokesman as "the savage commander of Kandahar," is a major blow to the coalition's grip on southern Afghanistan.
He was a fierce opponent of the Islamist group and was credited with bringing relative stability to the province, the birthplace of the Taliban, since taking command of its police force in 2011.
While his brutal approach had seen him repeatedly accused of serious abuses, including torture, extrajudicial killings and disappearances — accusations he denied — Raziq was a key ally of the coalition, and a crucial regional powerbroker.
Afghanistan's ambassador to Pakistan, Omar Zakhilwal, tweet­ed that Abdul Raziq was a "national hero" who had "single-handedly restored stability to a volatile Kandahar and the greater south."
Miller hailed him as a "patriot and "great friend."
Gen. Raziq's death will likely further destabilize Kahndahar, Roggio said, adding that the Taliban knows the U.S. is desperate to withdraw from the country and are looking to apply maximum pressure to force the issue.
The attack has already forced President Ashraf Ghani to make abrupt changes ahead of this weekend's parliamentary elections. Voting in Saturday's elections was postponed for a week in Kandahar, a spokesman for President Ghani said Friday. Security concerns mean that one-third of intended voting locations will be closed on Saturday.
The attack is also likely to have a chilling effect on voter turnout. The Taliban has called for a boycott of the vote, which it sees as a vehicle for continued U.S. involvement in Afghanistan, and has warned the public to stay away from voting booths on election day.
The Kandahar attack came after a separate Taliban-claimed suicide attack on Bagram air base on Wednesday, and the killing of an anti-Taliban candidate the same day — the tenth such assassination of a candidate in two months.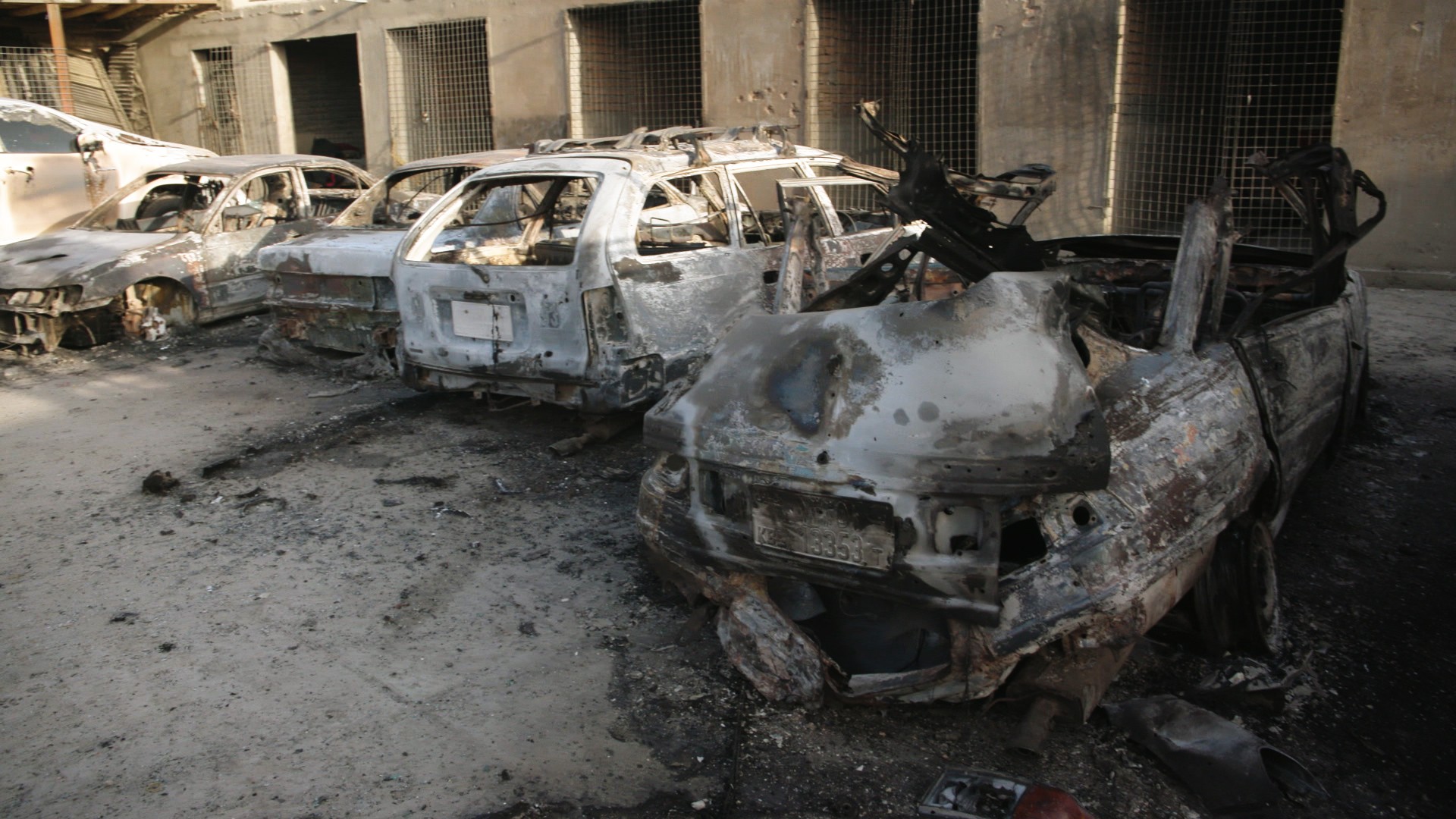 Cover image: Incoming General Scott Miller, command of US and NATO forces in Afghanistan, stands during a change of command ceremony at Resolute Support in Kabul on September 2, 2018. (WAKIL KOHSAR/AFP/Getty Images)