Photo courtesy of Tanya Lokshina via Human Rights Watch
Human Rights Watch reports that Russian police detained 11 women en route to a feminist summer camp and made them sign papers warning them against carrying out "extremist activities" on Monday.
The week-long beach camp by the Black Sea in the southern region of Krasnodar was billed as a safe space for women to learn about feminism in an environment free of "sexism, homophobia, transphobia, and any sort of xenophobia." Instead, organizers were targeted with threats and would-be attendees found themselves apprehended by police.
People identifying themselves as Cossacks sent "threatening messages on social networks, saying things like feminism is all about destroying Russian society and the only people who sympathize with feminists are those who have unnatural ways," Tanya Lokshina, the Russian program director for Human Rights Watch, said. Lokshina has been in touch with the group of women over their treatment at the hands of police.
Cossacks are an ethnic and cultural group in the region that have formed militias and paramilitary troops during the ongoing crisis in Ukraine. The Washington Post describes them as "culture warriors" for conservative Russian values—a self-appointed role that led to members of a Cossack militia beating up Pussy Riot during their Sochi Olympics protest.
---
Watch: Malala on Refugees, Advocacy, and the Girl Power Trip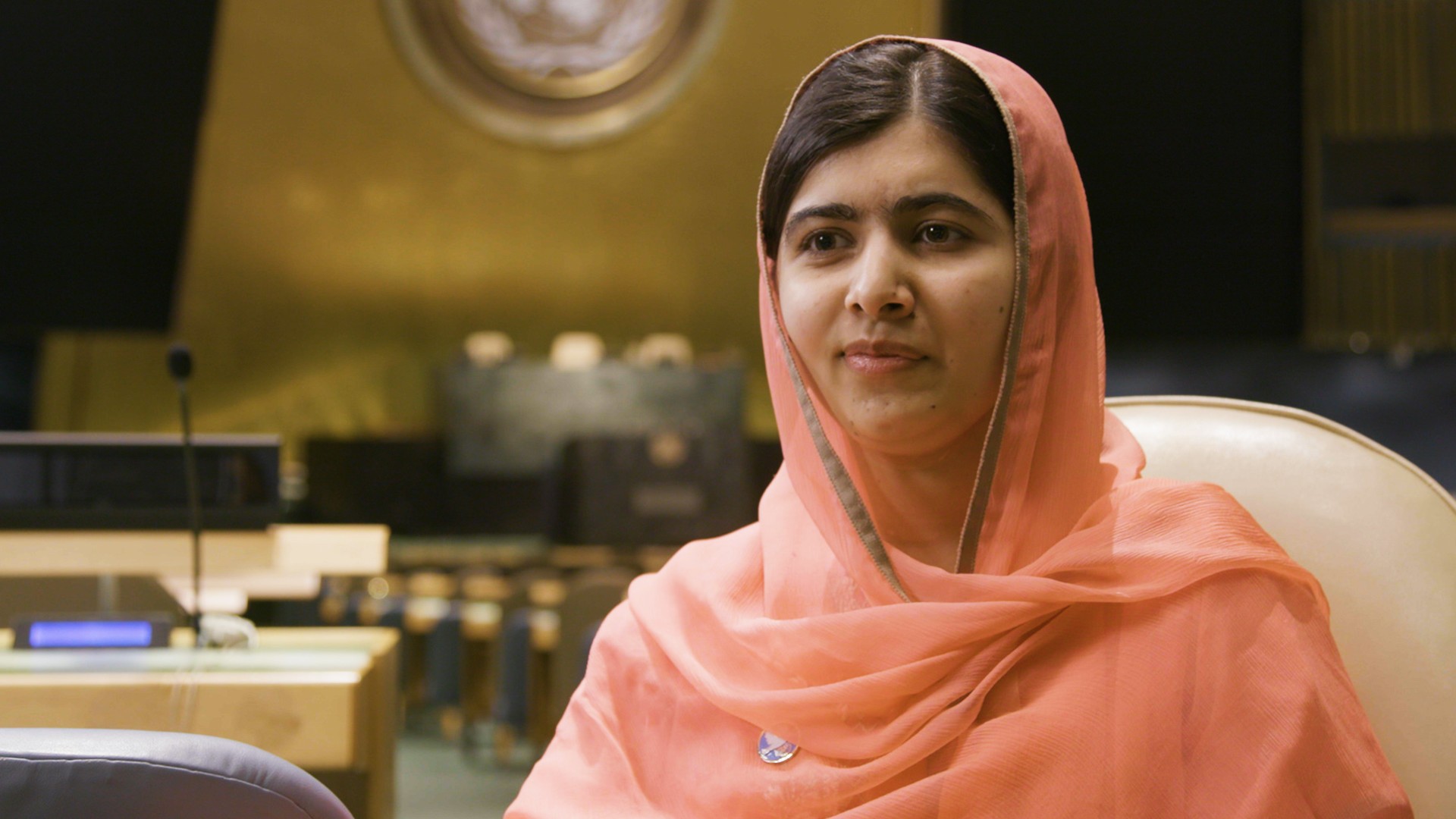 ---
The threats led organizers to cancel the event the day before the camp was scheduled to begin on August 13, but several women were already on their way to the region and decided to stay on the trip in an unofficial capacity.
At 6:40 AM, a group of men broke into the cabin where five of the women were staying, waking them up, according to reports given to Human Rights Watch. One of the men reportedly identified himself as a police officer and told the women that they had to be questioned at the station about an alleged breach of public order. The women—one of whom was accompanied by her eight-year-old daughter—were detained at the police station for five hours and subsequently released without charge.
Read more: How Twerking Became an Unlikely Scandal in Russia
After their initial release, the five went to meet up with a nearby group of feminists who had also intended to attend the camp. Before they reached their destination, the original group of five was confronted by a group of Cossacks who wanted to see their identification papers. "They [the Cossacks] were using aggressive, obscene language," Lokshina said. "They were saying that the women were planning some unlawful activities, that the women were planning to disturb public order, that they were not supposed to be there."
When police showed up and asked the women to accompany them to the station, the women were relieved and thought that they could file a harassment complaint against the Cossacks.
"But once [the women] found themselves at the police station, police started treating them as if they were not victims but suspects," Lokshina said. The women were searched, told to turn off their phones, and file statements about the reasons for their trip.
"The police held them there for hours, and finally released them all way after dark," Lokshina added. "[The] police made all sorts of references to these women supposedly planning to engage in some extremist activity, without making specific allegations."
The six friends that they were traveling to meet were also apprehended by police and brought to the same station in the village of Dzhubga for questioning, according to Human Rights Watch. In total, 11 women were detained for several hours. Though none of them were formally charged, they were all made to sign documents that warned them against carrying out extremist activity. (The MIA General Administration for the Krasnodar Territory declined to comment on behalf of Dzhubga police. At the time of publication, the Russian Ministry of Internal Affairs did not respond to a request for comment.)
"It was not about charging the women," Lokshina said. "It was about holding them for hours and intimidating them, and making sure that whatever plans they had to conduct a feminist gathering would not be implemented."
The women say they were released between 9:30 and 10 PM and took a night train out of the area. Human Rights Watch says that most of the women plan to file official complaints.
Advocates say Russia has cracked down on dissent and freedom of speech ahead of its 2018 presidential elections, including a widely-criticized move that bans the use of internet proxy services and anonymous internet messaging services. In July, more than 1,000 protesters across Russia were also detained for taking part in anti-Kremlin protests.
But breaking up a private gathering of women aiming to discuss feminism appears to be a first, according to Human Rights Watch.
"It just appears in the run to the 2018 presidential vote, the authorities—especially local authorities in the south of Russia—are getting increasingly paranoid and are doing their utmost to crack down on all sorts of activities that they deem subversive," Lokshina said. "I'm pretty sure that if they had asked the Kremlin, 'Do you think it's dangerous for the Russian state to have a group of feminists hang out together on a beach by the Black Sea?', I'm pretty sure high-level officials in the Kremlin would go like, 'What?'
"But they didn't ask. They decided, clearly, that it was the right thing to do."