Lia Kantrowitz
It's a scary time to have a functioning uterus. Right now, Americans wait for senators to return from recess before voting on a healthcare plan that would impact millions of women and their families. One of the most profound consequences of this bill, the Congressional Budget Office (CBO) reports, would be an increase in unplanned pregnancies.
"To the extent that access to care would be reduced under this legislation," the CBO writes, "services that help women avoid becoming pregnant would be affected. The people most likely to experience reduced access to care would probably reside in areas without other health care clinics or medical practitioners who serve low-income populations." In other words, because of proposed cuts to Medicaid, the "defunding" of Planned Parenthood, and the elimination of the requirement that states makes insurance companies cover essential health benefits like birth control, more women could find themselves pregnant before they're ready to become a parent.
Read more: The Racist and Sexist History of Keeping Birth Control Side Effects Secret
Despite these regressive rollbacks in women's health, the good news is that some state legislatures are actually working to push access to birth control forward. A handful of places, including most recently Maryland, have passed regulations that allow pharmacists to prescribe and dispense birth control in a single visit. Oregon and California were the first to do so; Illinois, Minnesota, Missouri, Hawaii, and New Hampshire are also considering similar legislation.
While better access to birth control may not seem like a pressing matter—especially in light of pending legislation in Missouri that could allow landlords and employers to discriminate against women who use contraception—it would especially benefit low-income women who may have trouble simply getting to a doctor. "If you don't have a lot of resources," says Britt Wahlin, vice president for development and public affairs at Ibis Reproductive Health, "then transportation and childcare, plus costs of the doctor's visit—those can all be barriers" to getting a prescription for birth control.
The ability to plan when to start a family opens up a world of social and economic freedoms for women. Not only does birth control allow women to take the time to invest in their education and careers, which ultimately benefits the economy overall, but research has shown that women who have access to reliable birth control end up being better parents. As Wahlin argued in a recent op-ed for the Washington Post: "Birth control is not just a perk for those who can easily get it. It's an essential component of reproductive autonomy and an important way to advance equity for women of color and lower-income people who experience more health disparities."
A few weeks ago, a protocol that would allow trained pharmacists in New Mexico to provide contraceptives to women finally went into effect. While there's still plenty of work to be done, including recruiting more pharmacists to get trained to provide these services and informing the public of this option, advocates are lauding the implementation of the training program as an important step forward for reproductive care.
Erin Armstrong is a staff attorney for the American Civil Liberties Union (ACLU) of New Mexico, which worked with other community members and medical professionals to execute pharmacy-access birth control. Before it could become policy, she explains, the proposal had to be vetted, reviewed, voted on, and passed by the New Mexico Board of Pharmacy, the New Mexico Board of Nursing, and the New Mexico Medical Board.
"I think for us," she tells Broadly, "it was particularly appealing and exciting as a policy initiative because first of all, the evidence says this is a safe and effective way for people to be able to access contraception, and also because we live in a state where people experience barriers when trying to see providers." According to a recent report from the New Mexico Health Care Workforce committee, there's a shortage of healthcare providers in the state, particularly in rural and frontier areas.
"Very few people, if they're working a minimum wage job, can take several hours off to get scheduled to see a doctor or a nurse practitioner"
Now, New Mexicans who are students, people of color, working class, or live in rural areas will have better access to reproductive care. "Very few people, if they're working a minimum wage job, can take several hours off to get scheduled to see a doctor or a nurse practitioner," says Denicia Cadena, the policy director for the Albuquerque-based nonprofit Young Women United. "This means somebody who gets off their shift can go to the pharmacy that's open till 8 to get the health care they need that day." She also notes that oftentimes, women seeking gynecological services have to schedule appointments months in advance because of provider shortage; with this option, women can walk in whenever they're available, get a consultation, and walk out.
Cadena says Young Women United began working on pharmacy-access birth control because they saw it as one of the most direct ways to improve access to reproductive care in New Mexico. "Someone in Silver City or Roswell might not have an OB/GYN, much less a family care provider," she says, "but they do have a grocery store with a pharmacy inside it or they have big chain store like Walmart or Kmart that can offer those services."
The state is also home to large populations of indigenous, Chicano, and Latino people, she continues, and when access to health care is limited, those burdens "always fall on the backs and bodies of women and gender-nonconforming people of color first. Contraception is really about deciding if, when, and how you become a parent. When young women of color have decision-making power over their own lives, it means they can create the future they see for themselves."
---
Watch now: The History of Birth Control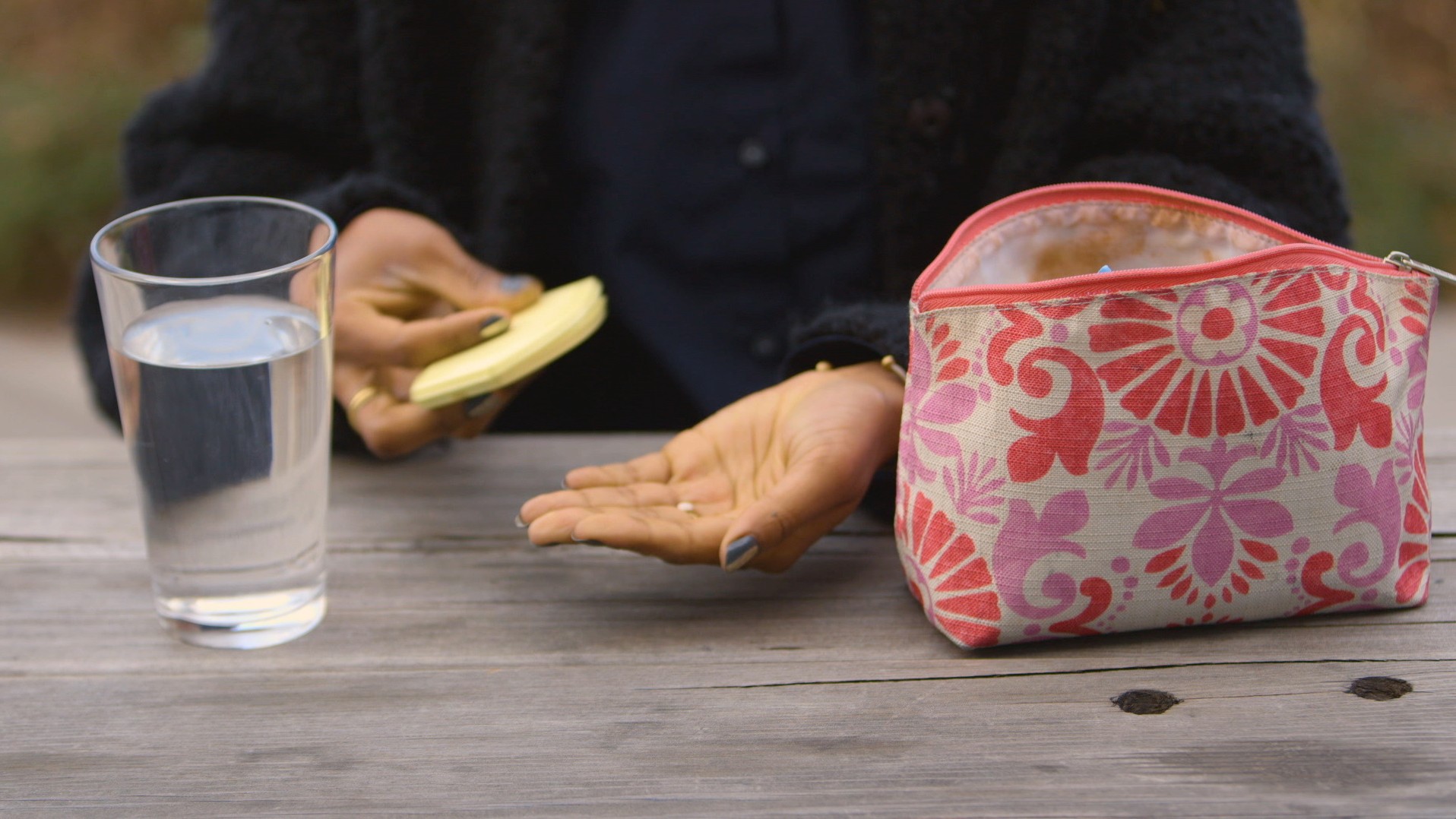 ---
Of course, pharmacy access birth control is not without its critics and constraints. In Oregon, for example, some barriers remain: Women can only obtain two types of hormonal contraceptives, and they must be 18 or older.
Additionally, some reproductive rights advocates consider pharmacy access a quick fix to a bigger problem. In an article published last year in JAMA, the writers note that Planned Parenthood and the American College of Obstetricians and Gynecologists (ACOG) both have stated these new state laws don't go far enough to improve contraceptive access for American women. "They [also] argue that the effectiveness of contraceptive methods must also be considered, as well as women's preferences for methods. ACOG has recently expressed concerns that allowing pharmacist-prescribed birth control pills may shift contraceptive use away from highly effective LARCs, such as implants and IUDs, out of convenience."
This is in part why advocates, such as the working group involved with Ibis's Free the Pill project, have been working on getting a birth control pill approved by the FDA for over the counter sale, making acquiring birth control as simple as stopping into a local drugstore and picking up toothpaste or ibuprofen off the shelf. (Wahlin, of Ibis Reproductive Health, says they hope to get this pill covered by insurance.) In fact, five years ago, ACOG released a statement supporting the initiative.
"We think that would have the most sweeping impact for sure," Wahlin says. But she adds that pharmacists are "well-positioned in the community to be able to provide this commonly used medication."
In 2010, New Mexico ranked No. 1 in the country for the most teen pregnancies. The next highest rates were in Mississippi, Texax, Arkansas, Louisiana, and Oklahoma. In fact, the US overall has the highest rate of teen pregnancy in the developed world. But the numbers have been declining, and according to the Society for Adolescent Health and Medicine, this is in large part due to better use of contraception. "Consequently," the organization noted in a recent statement spurred by the release of the new Senate health care bill, "unhindered access to contraceptive services for adolescents is recommended by prominent professional organizations including the American Academy of Pediatrics (AAP), the American College of Obstetricians and Gynecologists (ACOG), and the World Health Organization (WHO)."
If the federal government aims to address the public health problem of unintended pregnancy—as almost half of all pregnancies in the US are unplanned—expanding access to contraception is a surefire way to do it. The caveat, of course, is making sure that insurance companies cover those costs.
"You can make birth control available over the counter in every pharmacy in America," Cecile Richards, the president of Planned Parenthood Action Fund, told reporters in 2015, "but if it still costs $600 a year, it will be out of reach for many women."