Photo by Sean Locke via Stocksy
"Let's bail our mamas out for Mother's Day," suggested Mary Hooks, the executive director of the LGBTQ organization, Southerners on New Ground. She brought the idea up at a convening organized by the Movement for Black Lives Policy Table—a coalition of racial and economic justice groups—and the non-profit Color of Change, which I attended in Atlanta this January.
The idea lit up the room. "Everyone was immediately excited and inspired," recalled Marbre Stahly-Butts, a lawyer and organizer with Law for Black Lives and the policy table.
Now, over a dozen organizations from Oakland to Birmingham are taking up the call—from reproductive justice groups like Sistersong to organizations focused on criminalization, like the Dream Defenders. They are joining together to raise funds to bail out black mothers currently languishing in jails nationwide.
Read more: When You Go to Prison for Crimes Your Abusive Boyfriend Made You Commit
On any given day in the US, there are 700,000 people in pre-trial detention; 450,000 are in jail simply because they cannot afford bail. They've been convicted of no crime, but sit in a cell waiting for their day in court because they are poor.
This disproportionately impacts black women. A report by the Vera Institute found that number of women in jail increased 14-fold between 1970 and 2014, making them the fastest growing correctional population in the country. "Women often become involved with the justice system as a result of efforts to cope with life challenges such as poverty, unemployment, and significant physical or behavioral health struggles, including those related to past histories of trauma, mental illness, or substance use," the report indicates.
---
Watch: Inside America's For-Profit Bail System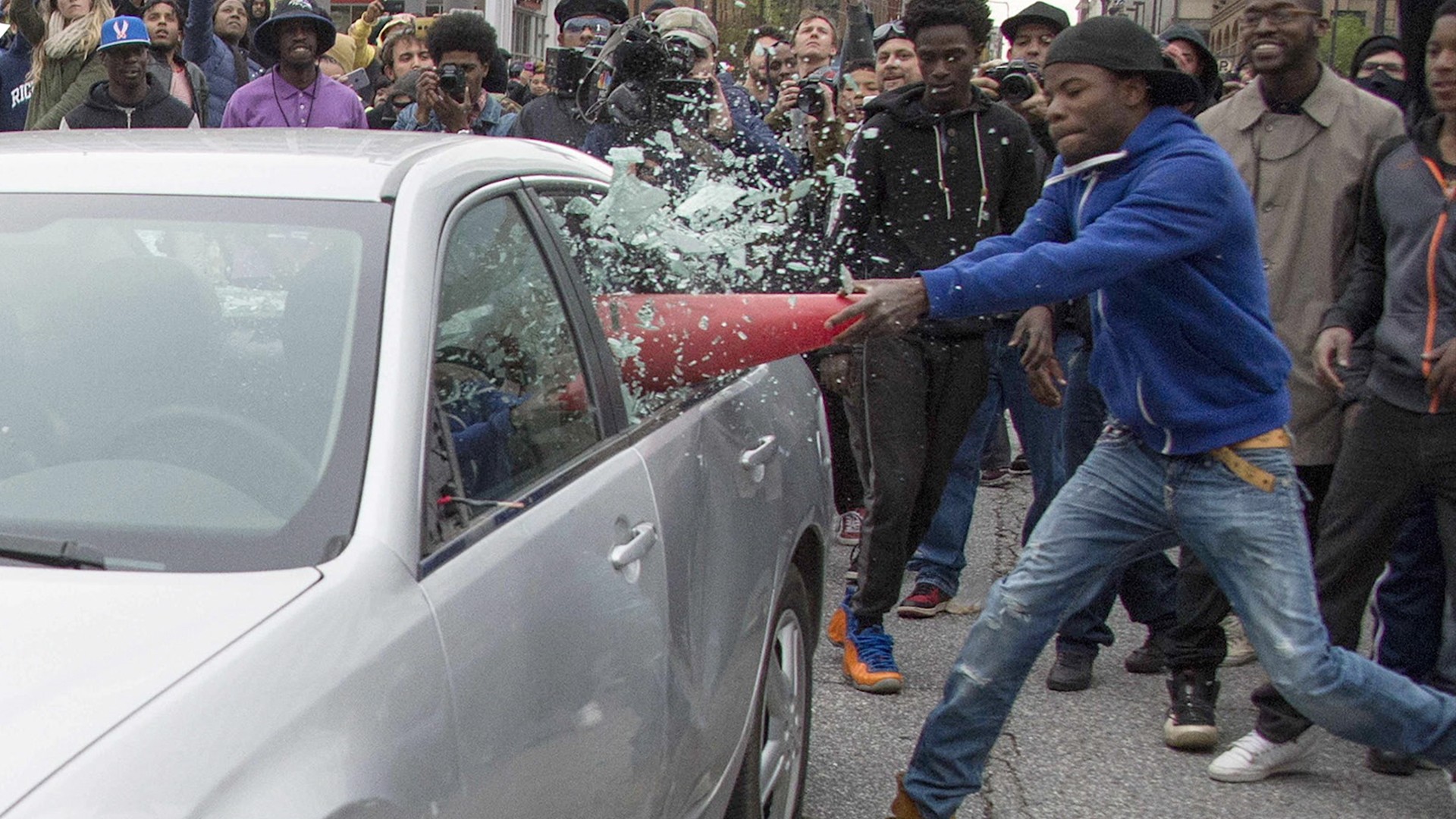 ---
Forty-four percent of those women are black and 80 percent are parents. According to the report, over 80 percent are in jail for non-violent misdemeanor offenses, meaning that they pose no threat to anyone's safety but stay behind bars because their families don't have the money to bail them out. "Eighty percent of black women who are criminalized, profiled, targeted, and put in a cage are single mothers and/or caretakers," Hooks underscored when I later interviewed her about the initiative.
And when mothers are locked up, it hits their communities—and families—hard. "When this happens, our communities are deeply impacted by their absence. When Black mamas are taken from our communities we all suffer," Hooks said. "Not only does this impact our sons and daughters, but the loss of jobs, housing, and peace of mind severely impacts our community." Indeed, mass incarceration has [separated](Mothers behind bars are invisible to most of us.4 To the extent they are thought of at all, they are caricatured as the ultimate bad mother who has violated the basic maternal commitment to care for her children by engaging in wrongful criminal activities. But, in truth, mothers' pathways to incarceration are complex, and often rooted in issues of sexual and physical violence.) tens of thousands of mothers from their children. Across the country, 2.7 million children have an incarcerated parent. Many of these children experience various traumas and negative outcomes including depression, anxiety, and lower grades in school because of this forced separation.
The National Black Mamas Bail Out mobilization aims to bring attention to this urgent social problem and the need to end the money bail system. When I asked Hooks about the genesis of her idea, she situated it within a larger movement-building context.
This action is a love offering, as well as a way to help change the material conditions of black mamas.
"After 45 [Donald Trump] got in office, the movement felt heavy and our goal of liberation seemed further away. When this idea landed on my heart, I shared it with the SONG comrades and we were all inspired," she said. "At SONG we believe that organizing from a place of longing, desire, and love allows for transformation. This action is a love offering, as well as a way to help change the material conditions of black mamas. In the wake of the new neo-fascist government, communities have demanded sanctuary for all people and we have to become sanctuary for each other."
To those not paying close attention, it might appear that the Movement for Black Lives is in a lull in its organizing. But while street protests have decreased, they are still mobilizing at the community and state levels around policy and other changes. The Vision for Black Lives Policy Platform, released by the coalition last year, called for the end of money bail as a short-term reform necessary to dismantle the current, unjust criminal punishment system.
Stahly-Butts, of Law for Black Lives and the policy table, sees the bailout as a powerful opportunity to continue that work. Across the country, in anticipation of the mamas coming home, "people are connecting with faith communities, service providers, and healers to build a web of support that is helping our communities build alternatives to the current system, exercise their collective power, and explore their collective resources," she said.
At the core of the Movement for Black Lives is Assata Shakur's call to love and support one another, explains Hooks. Beyond the hashtag, she says, this is how we fight to make black lives matter. "In making black lives matter, we must love and protect each other. To show our love for the black mamas, in all of our varieties, is… essential," Hooks said.
In making black lives matter, we must love and protect each other.
So far, nearly $400,000 has been raised for National Black Mamas Bail Out Day with nearly half of the money coming from individual donors. Local groups are continuing to fundraise this week. Hooks hopes that, beyond freeing as many black mamas as possible, "the majority of women [will be able to] go back to court with legal support, which then means they are less likely to plead out." According to the Sentencing Project, the ability to post pre-trial bail leads to better sentencing outcomes.
Perhaps those mamas who are bailed out this week will become bail reform activists themselves. "If the action is generative we can do this again, and if we can help folks get back on their feet, [we might] inspire them to fight to end cash bail," Hooks said.
Update: The Black Mamas Bail Out is organizing again this year. You can find more on how to support their efforts here.