Photo by Sean Harkin via Alamy
When the Republic of Ireland voted to legalize abortion, the mood amongst pro-choice activists in Northern Ireland—the only part of the UK where abortion remains illegal—was ecstatic. Few had expected such a landslide victory. As the dust settled, many in Northern Ireland believed that it was now their turn to win basic reproductive rights.
Progress initially appeared to be be made rapidly. Little more than a week after the Irish referendum, members of Britain's House of Commons gathered for an emotional emergency parliamentary debate on whether to extend abortion access to Northern Ireland.
But this initial promise has been derailed by the news that a case brought by human rights campaigners to Britain's Supreme Court, challenging the legality of Northern Ireland's abortion laws, has been lost. Judges dismissed the appeal in court on technical grounds, but a majority determined that the law was incompatible in cases of fatal foetal abnormality and sexual crime. As a result, campaigners will have to redouble their efforts to secure policy change from the British government to legalize abortion in Northern Ireland.
At present, having an abortion in Northern Ireland carries a potential prison sentence of up to 14 years in prison. And while the Republic of Ireland was able to change their own abortion laws through a referendum, the same legal precedent doesn't apply in Northern Ireland, as the country doesn't have a constitution. Instead, activists and politicians are now focusing on securing an amendment to the 1861 Offences Against the Person Act, which criminalizes abortion.
---
Watch: The History of Birth Control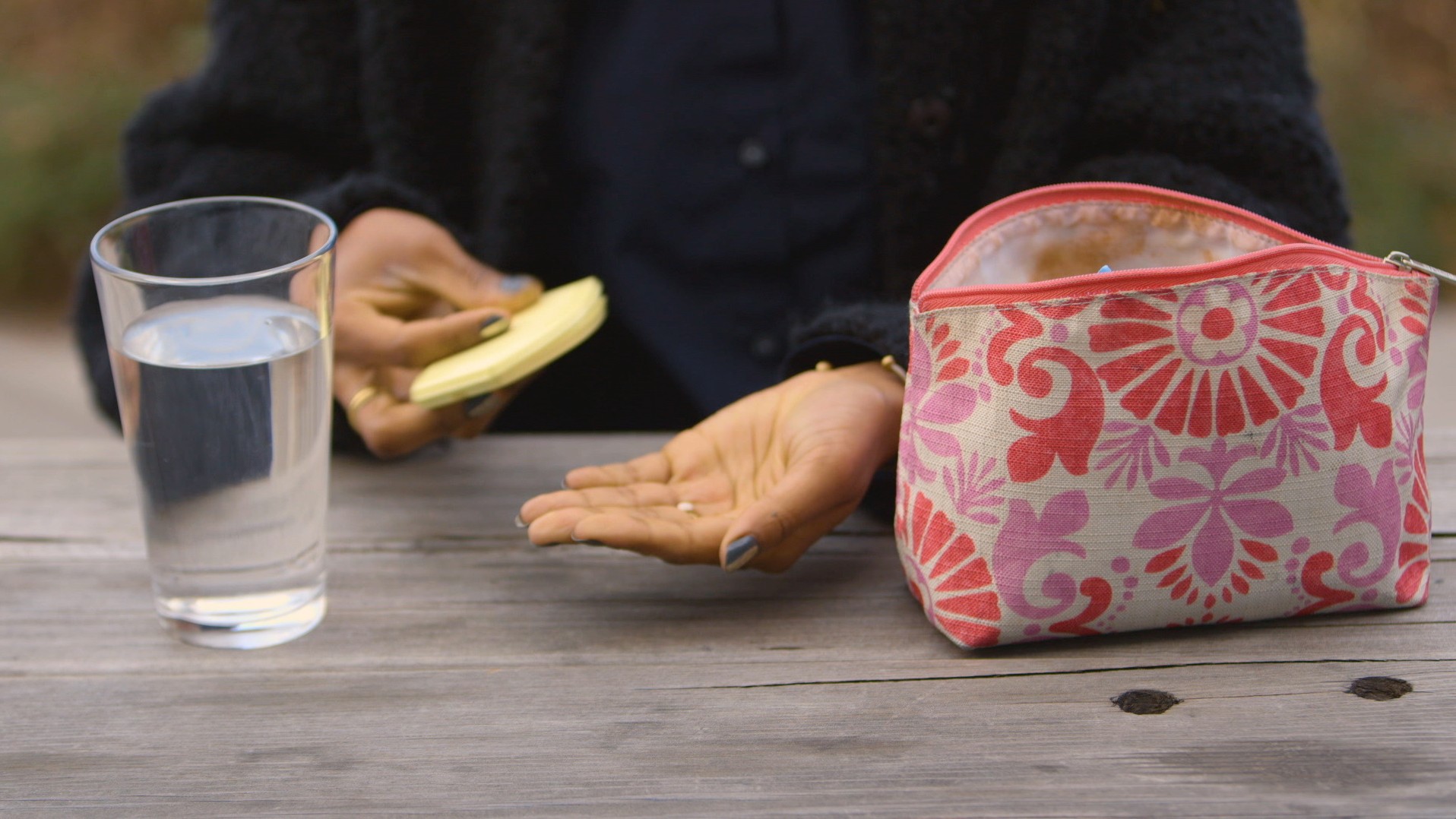 "The referendum result was a momentous win for women's rights, and marks the beginning of a New Ireland that trusts and values its women, but it's also put a welcome spotlight on the situation for women in Northern Ireland, who are still being persecuted by a Victorian-era abortion ban," Grainne Teggart, Amnesty UK's Northern Ireland Campaign manager, told Broadly.
Teggart was one of the driving forces behind the emergency debate earlier this week. "It's hypocritical, degrading, and insulting to Northern Irish women that we are forced to travel for vital healthcare services but cannot access free, safe, and legal abortions at home," she said. "The UK government can no longer turn a blind eye and deny us equality. We will not be left behind in a corner of the UK and on the island of Ireland as second-class citizens."
While debate rages in Westminster, activists in Northern Ireland continue the fight back home. Sarah Rose McCann, a 26-year-old activist from Belfast, campaigned to help repeal the Eighth Amendment in Ireland. With that battle won, she's hoping to transfer the momentum back home. Together with fellow Northern Irish pro-choice activists, McCann has launched a campaign—called Time for Change—in the wake of Ireland's referendum vote.
McCann and her fellow Time For Change activists watched the referendum results at Dublin Castle last month. "The mood was amazing," she told Broadly. "It was like you could feel the change in the air, and the freedom."
Arriving at Dublin Castle, McCann and her peers had made pro-choice signs highlighting the situation in Northern Ireland. "People started clapping us, shouting 'we're all in this together' and brought us all up to the front of the stage," she remembers. "The amount of solidarity has been incredible."
Since the referendum, the same spirit of protest has been palpable on the streets of Belfast. Last week, in a demonstration organized by Rosa and Women on Waves, women dressed in Handmaid's Tale style costumes distributed abortion pills across the country to protest Northern Ireland's abortion laws.
"The momentum and the inspiration is there," says McCann. In particular, she hopes to use the lessons learned by the Repeal campaigners. "When we look at what worked for Repeal, it was the normalization of being pro-choice. And everyone worked together regardless of their political backgrounds, beliefs, gender, or class. It's all those kind of things we need to bring together in the North. People here really want the change."
While abortion rights are at the forefront of everyone's mind, Time For Change plans to keep exerting pressure on Stormont and Westminster. But political movement won't take place without social change, as Northern Ireland's oppressive reproductive laws are symptomatic of a wider cultural problem. "In both the Republic and Northern Ireland, the loudest voice has always been the pro-life movement," says McCann.
These problems are exacerbated by Northern Ireland's complicated messy and difficult political history, where cross-community relations between Catholics and Protestants have often taken precedence over everything else. For the country to take any significant steps forward, activists need to engage both sides of the community, and try to dispel the political apathy and cynicism that many believe are embedded in Northern Irish culture.
Political parties in Northern Ireland are predictably bitterly divided on the issue. While Sinn Fein's Vice President Michelle O'Neill welcomed this week's emergency House of Commons debate as the "first step" on a road to reform for abortion rights, Democratic Unionist Party (DUP) politician Jim Wells caused outrage when he called abortion a "ghastly issue," going as far as to compare it to the Holocaust.
"When you try to explain the situation to people outside Northern Ireland you realize how complicated it sounds and how little people get it. But everything else needs to be set aside now," McCann explains. "When you live in Northern Ireland and have experienced the political situation here it's easy to be cynical, but let's not forget, the last Magdalene laundry [where unmarried pregnant women were sent against their will] in the Republic of Ireland closed in 1996. If a country can go from that a historic vote on abortion rights in just over 20 years, then why not here?"
But for abortion rights to be won in Northern Ireland, there needs to be movement from policymakers in Westminster. A coalition of 51 pro-choice and human rights organizations, including Amnesty International, the Family Planning Association, and the Northern Ireland Human Rights Consortium, led by Labour MP Stella Creasy, have signed a letter to the British prime minister Theresa May, calling on the UK government to repeal Section 58 and 59 of the Offences Against the Persons Act.
An although the Supreme Court decision is a setback for pro-choice campaigners, Sarah Ewart—a woman who was forced to travel to England for an abortion after being told her fetus would not survive birth—will now take her case to the Belfast High Court.
Until change comes, for now, Northern Irish women will be forced to make the lonely journey to mainland Britain or the Republic of Ireland (when abortion access is introduced) for care. "Women in Northern Ireland will be able to travel [across the border] but it's unclear how much that will cost," Alliance for Choice campaigner Emma Gallen explained.
For women living in more rural areas of Northern Ireland, travelling across the border rather than making the journey to mainland Britain could be the most cost-effective option. "There would be some provision put in to provide terminations for women in the north," says Gallen. "But as yet there aren't any plans for this."
While activists, pro-choice organizations, and politicians campaign to change minds in Northern Ireland, the final say remains with the British government. Northern Ireland's devolved government collapsed in January 2017, when the governing parties split following a disagreement over a botched energy scheme). But the British government continues to avoid the issue, stating that abortion rights in Northern Ireland remain a matter for the Northern Irish legislature.
"The government, like its predecessors, believes that the best forum to debate and resolve these and many other matters is a locally elected Northern Ireland Assembly," Secretary of State Karen Bradley told the House of Commons earlier this week. "So the government's priority remains to urgently re-establish strong, inclusive, devolved government at the earliest opportunity."
"It's time the UK government treated this issue with the urgency it deserves," Teggart concludes. "The UK government has a responsibility to deliver abortion rights for women in Northern Ireland. A failure to do so would be a cruel betrayal of women."