CANTON, North Carolina — Marina Hitson McCuen took Donald Trump at his word last fall when he promised to repeal and replace Obamacare with "something terrific" that would bring down costs. That couldn't come soon enough for McCuen, a 53-year-old Trump supporter who works behind the counter at Celebrity's Hotdogs in nearby Asheville. McCuen can't afford health insurance, and she's blunt about what happens if she gets sick: "I'm shit out of luck."
Like a lot of people living on the western edge of the state crossed by the Smoky Mountains, where folks can tick off all the factories that have shuttered in recent decades, McCuen doesn't think it's a good idea to simply end President Obama's signature health law. "You can't just cancel, cancel, cancel Obamacare like witchcraft," she says, flicking her hand as if waving a wand.
The divide over health care among Republicans in this area of North Carolina is much wider and more fundamental than the current divide in Washington. It's especially stark among Republicans in this working-class congressional district represented by Mark Meadows, the chairman of the ultra-conservative House Freedom Caucus, which is opposing the Republican bill because it doesn't scale back government enough. The Congressional Budget Office estimates that the current bill under consideration would lead to 24 million more without health insurance over the next decade.
In two dozen interviews here with supporters of Trump and Meadows in the rural towns across his district, a dozen Republicans said they are so desperate for help that a government expansion in health care would be welcome, even if it would amount to the largest government entitlement in American history.
"If you are going to help me, help me 100 percent, like other countries like Canada does," said Chris Reynolds, a 46-year-old maintenance worker shopping with his wife at the Big K supermarket, complete with a Little Caesar's Pizza inside. "Either leave me alone 100 percent or pay for it 100 percent."
Meadows and his caucus are the biggest impediment facing Speaker Paul Ryan as he tries to pass his Obamacare replacement bill through the House on Thursday. Republicans only have a 21-vote majority in the House, and Meadows' Freedom Caucus counts roughly 30 members. Recognizing this, a Ryan-backed group began airing a half-million dollars worth of ads in Meadows' and other caucus members' districts in March.
Meadows' power was on display Wednesday when he confidently told reporters that he has the votes to block Ryan's replacement bill. President Trump then tweeted Thursday that "Republicans are coming together," but the Freedom Caucus remained firm, tweeting Friday that it "still opposes the GOP replacement bill in its current form." Trump administration officials huddled with Meadows and other conservatives this past weekend in Mar-a-Lago to try to reach a compromise.
With this leverage, Meadows, a self-described fiscal hawk, and his caucus have argued that since there isn't a consensus on a replacement, Republicans must first repeal Obamacare outright because that's what they promised voters on the campaign trail. "We call on Congressional leaders to keep their word to the American people, to push a real repeal of ObamaCare, and to do it now," he wrote with Kentucky Sen. Rand Paul in a Fox News op-ed earlier this month.
The freedom caucus would like far less government involvement in healthcare than the current Republican plan calls for, and yet residents of his conservative district, who skew poorer, older, and whiter than the national average, don't necessarily adhere to that conservative orthodoxy.
Mike and Justin Byerly, a 60- and 33-year-old father-and-son team sipping coffee at a local diner before going to their water filtration job in Leicester, North Carolina, also bring up a government-run system when asked about health care. "The British and the Scottish and Canadians, we need something like it," the elder Byerly told VICE News. "I'd say Trump would support it. I know Mark [Meadows] isn't for it, but let them battle it out."
McCuen at Celebrity's Hotdogs agreed that even as a lifelong Republican who volunteered for campaigns going back to George H.W. Bush, she was now skeptical that a traditional free market solution would be sufficient on health care, pointing to examples like Martin Shkreli's pharmaceutical company that unilaterally jacked up the price of a pill 5,000 percent in 2015. Her 21-year-old daughter, Mandy, also a Trump supporter working at the hotdog stand, chimed in: "It needs to be less about money and more about people."
Obamacare's system of subsidies and expanded care were crafted in that spirit, but McCuen is an example of that system's failure: She can't afford it.
They both said that maybe a "Medicare for All" system would be better.
While many of these Republican voters called for expanded government in health care, there were also plenty of more traditional Republicans who wanted to cut government out. "You can't give free health care to everybody!" said Terry Tole, a retired math instructor at the local community college. "Somebody's got to pay for it." Most members of his Lakehill Baptist Church Group nodded their heads in agreement as they munched on pancakes and sausages at The Miami Diner in Candler, North Carolina.
Kenneth Hensen, the head of the Haywood County Republican Party, based in Waynesville, said that when it comes to health care, "No one owes you anything" and that "government shouldn't be involved at all."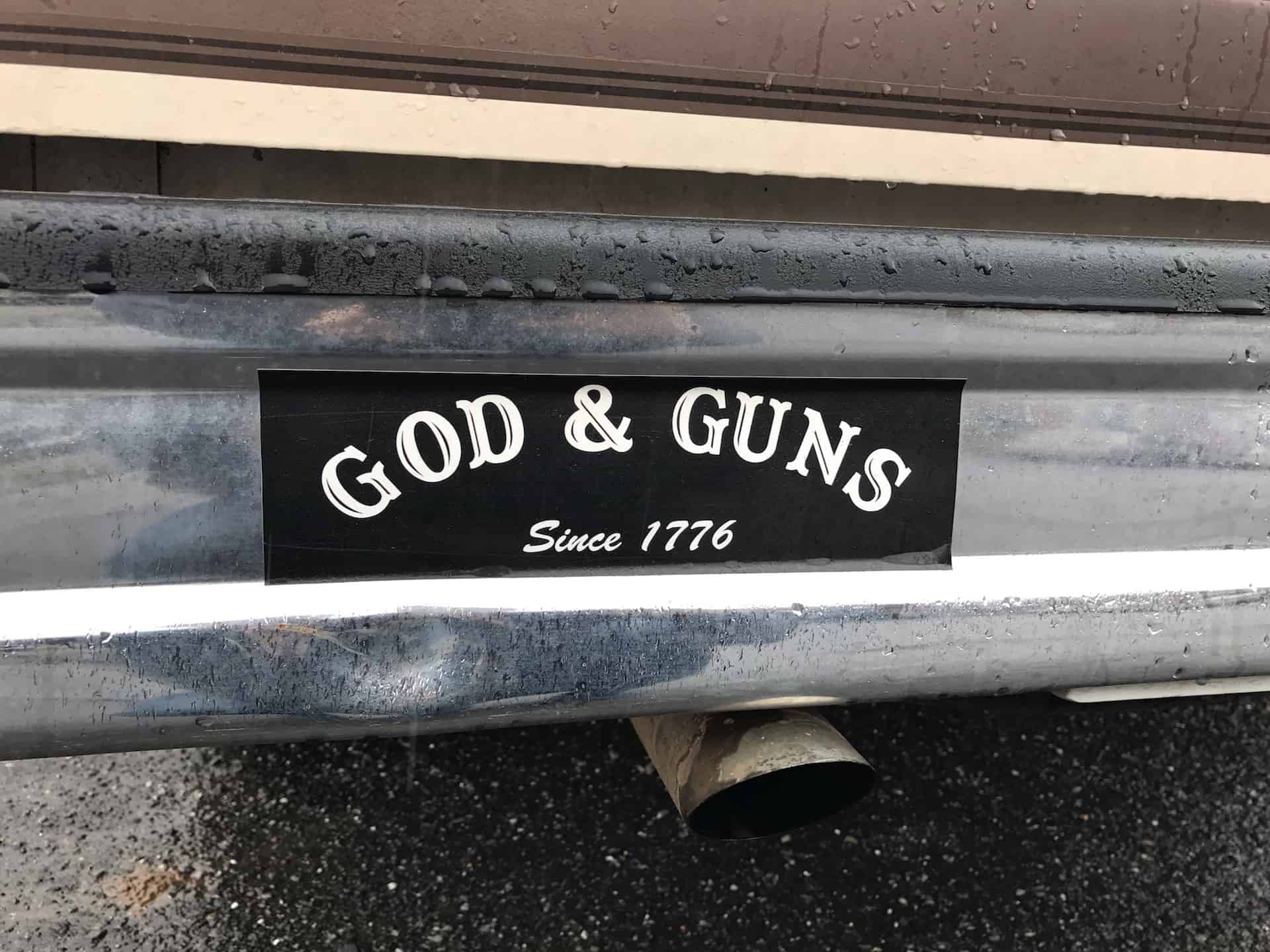 Bridging this divide may be critical for the Republican party's future. Republicans rely on this part of North Carolina, where Trump and Meadows both earned more than 60 percent of the vote. Democrats narrowly just won the governor's race here and Trump won the state by only 173,000 votes. Republicans have such control here that reps at the Steelworkers Union Local in Canton say they're "leery" of talking to reporters about Donald Trump. In this right-to-work state, several left the union last fall when the national union endorsed Hillary.
At the moment, Republicans here are united only in their distaste for the status quo and Obamacare. The state's dominant insurer, Blue Cross, recently announced a 24.3 percent price hike for the state's ACA marketplace this year, and the state didn't participate in the Medicaid expansion. The requirement to buy insurance or pay a hefty fine to the IRS, known as the individual mandate, particularly brings out frustration here among every Republican VICE News talked to. "The penalty is especially crazy since a lot of people can't even afford what you are forcing them to buy," says Mike Byerly.
Democratic pollster Stan Greenberg recently found similar frustration and muddled political philosophy among working-class Trump supporters in Michigan's Macomb County, the home of "Reagan Democrats." In the report released March 10, Greenberg concluded that "they are no longer talking about 'repealing' Obamacare… they 'don't know what the alternative is, but something had to be changed' and they are totally focused on bringing down costs."
As the Republican Party attempts to navigate a way forward on healthcare in the coming months, it may prove difficult to reconcile the more traditional "Government is the problem" conservatives with working-class white voters who turned out for Trump en masse last November. "Your companies won't be leaving North Carolina under a Trump administration," Trump told a crowd here two weeks before Election Day.
Trump has leaned into this new dynamic, recently telling the crowd at the annual Conservative Political Action Conference: "The GOP will be, from now on, the party also of the American worker." Unlike recent Republican presidential nominees, Trump ran promising "insurance for everybody," as he put it as recently as January to the Washington Post. "There was a philosophy in some circles that if you can't pay for it, you don't get it. That's not going to happen with us."
Conservative allies of Trump have begun sensing this split in the Republican base as well. Breitbart News, where Trump's chief strategist Steve Bannon was recently the executive chairman, published a story on March 10 titled "7 Reasons Why Obamacare 2.0 Is All But Guaranteed to Impose Crushing Costs on Voters, Hurt Trump's Base, and Hand Power Back to the Democrats." Reason No. 1 was "The bill's provisions increase healthcare costs for Trump voters in critical states."
Christopher Ruddy, CEO of the conservative site NewsMax who frequently speaks with Trump, wrote an op-ed last week that argued for the president to "ditch the Freedom Caucus" because "they don't agree with universal coverage and will never be placated."
Instead, Ruddy said Trump should "[r]eject the phony private health insurance market as the panacea. Look to an upgraded Medicaid system to become the country's blanket insurer for the uninsured."
Alyssa Farah, the spokeswoman for the Freedom Caucus, responded that Meadows and other members don't "believe in socialized healthcare. But neither do conservatives who elected Trump."
On that, surprisingly, she may be mistaken.