Images: Getty Images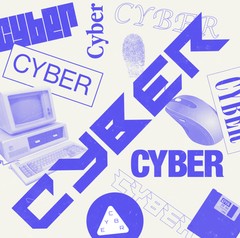 Hacking. Disinformation. Surveillance. CYBER is Motherboard's podcast and reporting on the dark underbelly of the internet.
A heat dome in the Western part of the continent reached 117 degrees. A town in British Columbia burned to the ground, and temperatures in Europe are shattering records. Climate change is here and it's killing us. But it's not just the heat. It's the humidity. That's why scientists are studying "wet bulb conditions"— or temperatures at which humans spontaneously die.
What, exactly, are "wet bulb" conditions and when do we need to start worrying about them? Can we do anything to stop them? Are people already dying? Here to answer these questions and more is Motherboard intern Audrey Carleton, who has been covering this for the site.
If it's so hot outside that the air can kill you, one of your only options is to retreat inside to an air conditioned space. That's not something everyone has access to and it stresses the power grid. States like Texas have seen its power grid go down as people crank the AC to deal with rising temperatures. "We have a changing climate and we don't have the grid capacity to handle it and it's a feedback loop. The worse it gets the more we rely on these things that make the situation worse," Carleton said.
Also on the pod this week—Motherboard Editor-in-Chief Jason Koebler walks us through Biden's executive order on Promoting Competition in the American Economy. It's a win for the right-to-repair and net neutrality, but there's still a lot of work to do.
Subscribe and never miss an episode of Cyber. It's available on iTunes, Google Podcasts, Stitcher, or anywhere else you get your podcasts.