Sudanese president Omar al Bashir arrives in the southern capital of Juba. Image: Al Jazeera/Wikimedia Commons
Intelligence officers in Khartoum, the capital of Sudan, have a unique capability that could help them fight against ISIS: reportedly, they can hack WhatsApp chats, and identify ISIS sympathizers on social media.
The US Treasury announced in January that it expects to lift sanctions on Sudan, which it had listed among the State Sponsors of Terrorism, because of such Sudanese cooperation. But few American officials acknowledge that Khartoum's counterterrorism efforts to surveil dissidents and rebels and crack down on the freedom of speech rely in part on a hacker group called Electronic Jihad.
As Sudan struggles with corruption, poverty, and stagflation, its government has been combatting isolation in the international community by investing in its telecom infrastructure. These investments include purchasing surveillance technology, which Khartoum even tried to acquire from Milan-based tech company Hacking Team. Telephone companies such as MTN Sudan, Sudani One, and Zain Sudan have flourished in the last decade, and Sudan has hosted a strong system since 1996, when the Sudanese government introduced mobile service across the major cities, according to The World Factbook.
But the expansion of telecommunications in Sudan has also served to strengthen the Sudanese government's stranglehold on freedom of expression. Electronic Jihad, the government-backed hacker group and subunit of the National Intelligence and Security Service (NISS), employs computer and network surveillance as well as cell phone surveillance to stifle all military and political opposition to Sudanese President Omar al-Bashir, who has ruled the country since 1989.
"The adoption of modern, electronic surveillance methods would be in keeping with the way in which the Bashir government has historically monitored its perceived opposition," said Steve McDonald, a former official at the US State Department and global fellow at the Wilson International Center for Scholars who focuses on conflict resolution in Africa. "Not just opposition parties, but student groups, law and women's organizations, any outspoken civil society leader has been followed, groups infiltrated, and records kept on activities and actions, both planned and perceived."
Back in the 1980s, Sudanese Islamists recruited students majoring in applied science, engineering, and medicine with the intent of overthrowing the country's democratic government, according to Networks of Knowledge Production in Sudan: Identities, Mobilities, and Technologies.
The students, committed to conducting an "electronic jihad" against secularism, provided intelligence to Islamist officers in the Sudanese Armed Forces when they launched a coup d'état in 1989. In the 1990s, the students joined the NISS as Electronic Jihad under the new Islamist military dictatorship.
Sudanese rebels allege that the hacker group has continued to aid the Sudanese Armed Forces in operations against perceived military and political enemies of the state, surveilling the Sudanese Justice and Equality Movement (JEM) and the Sudanese Liberation Movement/Army in Darfur and the Sudanese People's Liberation Movement/Army–North in the Blue Nile and the Nuba Mountains near the South Sudanese border. JEM leaders asserted that Electronic Jihad records rebels' calls and tracks their locations, providing warplanes coordinates to launch airstrikes. (Motherboard made multiple attempts to contact the government in Khartoum and received no response.)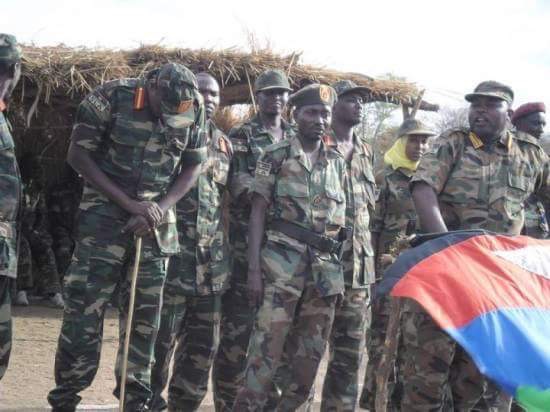 "The managers of all public companies in the communication field are from the NISS, so they can monitor and spy on people on behalf of the government," Adam Eissa Abakar, a JEM leader, told me. In 2015, the Sudanese government ordered telephone companies to bug telephone lines in Darfur.
Now that the American government has established its own regime for mass surveillance across Africa, while dictatorships from Ethiopia to Gambia are building their own electronic police states, Sudan may prove just another example of the new norm for data privacy and security culture on the continent.
If Sudanese dissidents and rebels hope to evade their government's surveillance and evict it from power before the end of the Third Sudanese Civil War, they will have to rely on new tactics. For now, Khartoum has the upper hand in the online battle between between democracy and dictatorship.
Subscribe to Science Solved It , Motherboard's new show about the greatest mysteries that were solved by science.