Photo by Kevin Jairaj-USA TODAY Sports
Morgan William sat dutifully in front of her locker Sunday night, answering reporter questions after her Mississippi State Bulldogs fell one game short of a national title, losing to South Carolina, 67-55.
"We were tired, but that's no excuse," William said. "We only had one more game, 40 more minutes, for the rest of the season, and I guess we just all couldn't collectively get on the same page."
Read More: After the Final Four, Gonzaga's Zach Collins Could Crash the NBA Draft
Just two days earlier, William took over the country's highlight reels and social media streams with her improbable, buzzer-beating shot over the outstretched hand of Connecticut's Gabby Williams that propelled Mississippi State to the championship game. That moment encapsulated the relative perceptions of the two programs coming into the NCAA tournament semifinals.
William is listed at 5'5'' but copped to being closer to 5'3'' this weekend. Williams, the engine of a Connecticut defense that led the country in defensive points per possession, is 5'11'', with the kind of leaping ability that allowed her to shut down bigs far taller than she all season.
But William's reach is deceptively long, and her 5'11'' wingspan and quick release allowed her to sink the jumper that beat the Huskies Friday night, 66-64, and snapped a 111-game winning streak that had captured the imagination of the country—a Goliath that made William as David possible.
OH MY GOD: the winning shot for Miss St!!!! — Kerith Burke (@KerithBurke)April 1, 2017
And yet, just two days later Willam wasn't just held to six points by the determined defense of South Carolina's Bianca Cuevas-Moore; she also had been limited to 23 minutes by her own coach, Vic Schaefer, who also benched the team's best scorer, Victoria Vivians, and starting center Teaira McCowan each for a spell during the fourth quarter as he tried to rally the Bulldogs to a final, improbable win.
"Jazz played good today," Schaefer said when asked about the decision to keep William on the bench in the fourth quarter in favor of sophomore guard Jazzmun Holmes. "Morgan, she had some struggles early. Again, y'all, it's a long, hard grind of a year, of a season. We got in so late Friday night. We've been trying to almost play catch-up since then."
Holmes is a solid point guard whose assist percentage is among the best in the country, and Schaefer pointed to her scoring 14 points in the Bulldogs' second-round win over DePaul. But the decision was intended to resonate beyond the national championship game and into next season, a way to "hold them accountable" when he thought his players' defensive execution lagged.
The easy narrative to cling to about this tournament is that it took everything Mississippi State had to upend mighty UConn, and they had nothing left to give against South Carolina. There may be some truth to that, but South Carolina also beat the Bulldogs three times. Mississippi State may have figured out how to beat the Huskies, but they couldn't solve the Gamecocks.
Schaefer didn't see his team's win over Connecticut Friday night the way many outside the game did, as the kind of success that comes once in a lifetime. Schaefer understands, as does Connecticut coach Geno Auriemma, among many others, that winning is the final, trailing indicator of a process years in the making. It wasn't an overnight transformation, and it doesn't end here, either.
South Carolina's success started years ago, too, when head coach Dawn Staley convinced 2014 top overall recruit A'ja Wilson to stay in her home state. On Sunday night, Staley, with a championship cap on her head and the net she'd recently cut down around her neck, told reporters that she hadn't promised Wilson a national title back then.
"Probably the only promise that I make is [that] I'm going to work you, I'm going to do my best to try to make you a better person, then that will transition into making you a better player," Staley said. "She's different. She's not one that you can keep pounding. She's one that needs to see it, needs it explained to her, and needs someone to be real patient with her. If you're patient with her, you know, this is what you get in return."
What "this" turned out to be was the 2017 tournament's Most Outstanding Player. Statistically, Wilson isn't the best in the country at any one thing, but she's in the top 30 in a wide variety of areas, from scoring to rebounding, blocked shots to forcing steals out of the post; an exceptional and willing passer out of double teams whose leap to the basket on putbacks evokes someone getting shot out of a cannon.
She patiently waited her turn, working at improving her game while Staley surrounded her with the talent she needed to win: Cuevas-Moore, who didn't give William an inch to breathe Sunday night, and wings Kaela Davis and Allisha Gray, a pair of transfers capable of feeding or finishing. If they missed, the lanky Wilson leapt into action, grabbing the opportunities before returning to the floor and then back up into the stratosphere for another two points off the glass.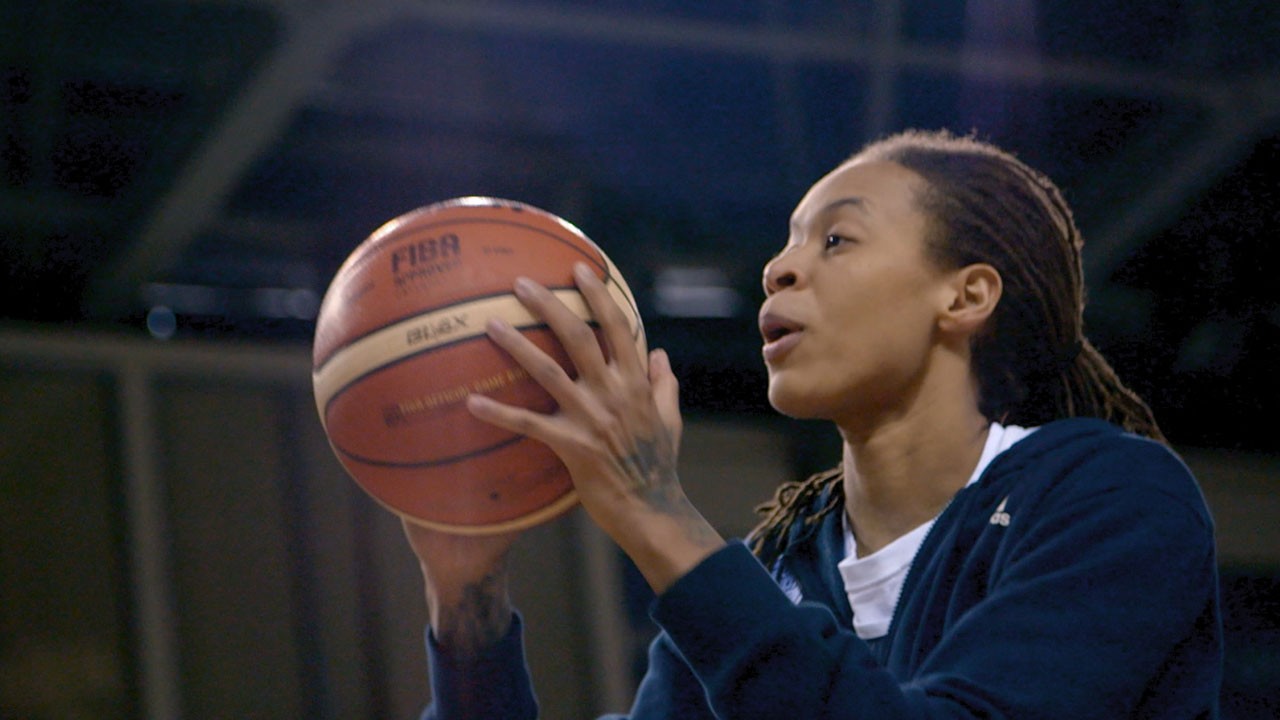 Women's basketball is fighting to improve on two fronts, on the court and in the stands; in the kinds of places it had been assumed belonged only to football, it is winning that fight. Once it took a UConn to fill an arena for college basketball; before that, a UConn or a Tennessee. But this season's attendance leader was also the national champion, South Carolina. A Mississippi State team that once drew hundreds now fills the campus arena (and prompts questions about how the men's team can keep up). Schaefer talked about spreading the word by going everywhere, "to towns in Mississippi I've never even heard of to talk to 20 people, 50 people."
And lest you think of this season as a perfect storm that will soon pass, all five members of the NCAA All-Tournament team return next year. Connecticut is adding a pair of elite transfers and the best recruiting class in the country. South Carolina has four top-100 players coming in, and Schaefer noted that his freshman class is 19th in the country.
The streak is dead. Long live women's basketball.
Want to read more stories like this from VICE Sports? Subscribe to our daily newsletter.