Dee Rees. Photo courtesy of Netflix
Dee Rees' first job out of college was marketing panty liners for Procter & Gamble. Despite her creative streak, she stayed in the corporate world for years. "Even as a kid I loved to write but I never saw writing as a career possibility," she says. "I thought it was impractical."
The fiercely intelligent writer and director only took the step towards a film education after becoming curious about film production while on a shoe commercial shoot. When she asked someone about the best place to learn the craft, she was told that the answer was NYU—but that she would never get accepted. Rees was determined to make a start on her new career anyway: "I applied to NYU, got in, and started over to become a director."
She went on to work with Spike Lee, whom she met at NYU, and interned on his films Inside Man and When the Levees Broke. Lee acted as a mentor to Rees and even executive produced her debut film Pariah. The semi-autobiographical movie, set in Brooklyn about a young woman coming out as a lesbian, wowed Sundance audiences in 2011 (Rees came out to her family while studying on the graduate course at NYU).
Speaking to film blog GoSeeTalk in 2011, Rees explained that Pariah was about identity: "Experiences that are painful or you feel break you can be the same experiences that free you." It's a theme that Rees has carried on in her growing body of work, including a HBO biography about bisexual blues singer Bessie Smith, and her most recent film Mudbound.
---
Watch: Rose McGowan on Sexism in Hollywood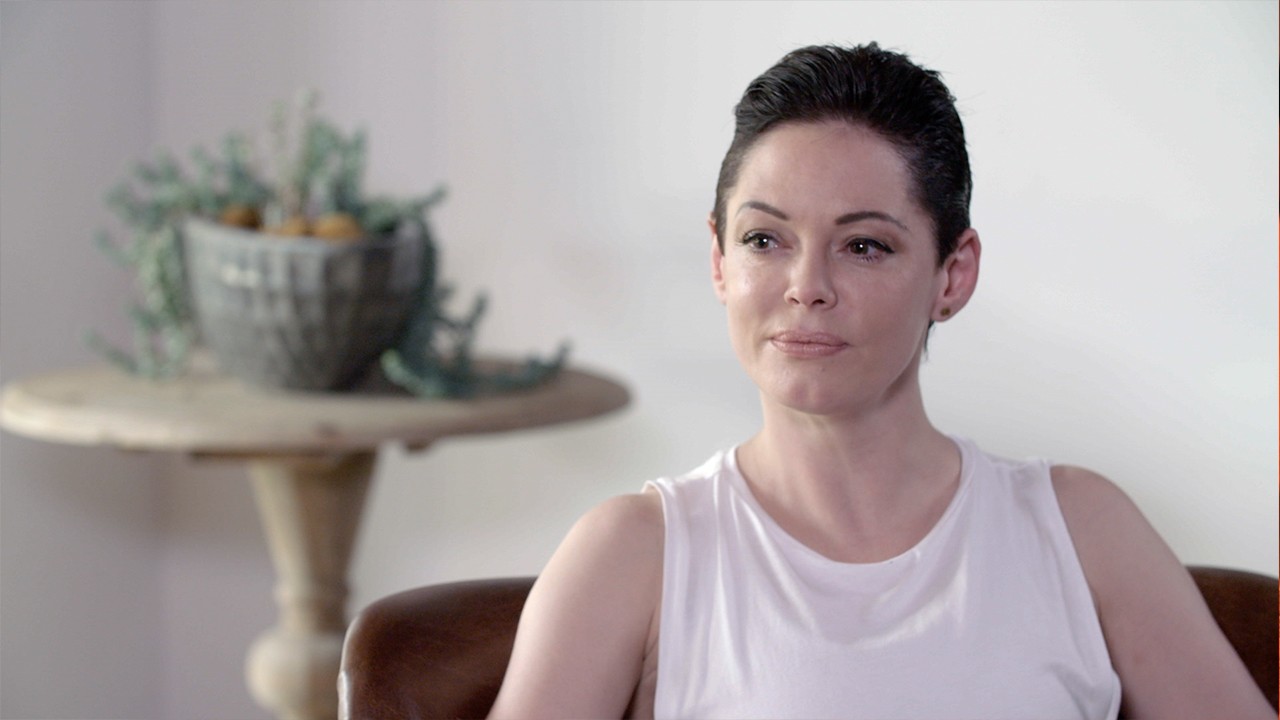 ---
Adapted from the novel by Hillary Jordan, Mudbound is set on a cotton farm in the 1940s and traces the lives of two families—one white and one black—who live side by side. This detailed period piece starring Mary J Blige, Carey Mulligan, Jason Mitchell, and Garrett Hedlund partly shows how "loving someone else can be a tool for survival," Rees explains, as she explores the dynamic between the families and the friendship of two men who have survived the ravages of World War II to return to life in the Mississippi Delta.
The film navigates an ugly history of violence, prejudice, and racism in America through its nuanced characters. "I'm interested in this idea of identity," Rees says. "In Mudbound, these characters couldn't be themselves especially outside of their homes. I explored the tension between who they are and who they wanted to be. In film I tend to veer towards that image you have in your mind versus who you are.
"I looked at what it was like to not be able to come home. Two sons go off to war and can't in any real way come back home, and then you see why. The two characters have a symbiotic relationship in a way, and they need each other. I think broken people are an interesting way to explore the cracks in life."
Read: The Woman Behind 'The Love Witch' on Creating a Film for Female Pleasure
Rees also added personal touches to her adapted screenplay, taking inspiration from her grandmother's life. "My grandmother lived that life in Louisiana and talked about riding on her mother's cotton sack. They lived on a farm, but that wasn't the life she wanted."
Do present-day filmmakers have a responsibility to question what has come before and portray racism in a meaningful way? "I don't think you can lead with a message," Rees says. "I think you need to be a good storyteller and have audiences come to that through the character work. You have to acknowledge what the characters do. I didn't really research historical films set in the South. My references tend to come from the literary world or visual arts," she adds, citing work from the American documentary filmmaker Les Blank, abstract sculptor Mary Frank, and the photography of Robert Frank.
In Mudbound, white patriarch and landowner Henry McAllan (Jason Clarke) locks horns with his veteran brother Jamie (Hedlund). Rees explains how she tried to depict the systemic nature of racism through their narrative: "Henry has white currency and he tries to harness that, whereas Jamie tries to burn those ties. You don't necessarily have to hate to be racist. Henry isn't a hateful person, necessarily, and the film gauges that difference."
In the days leading up to our interview, news was announced that Rees will adapt Joan Didion's spy thriller The Last Thing He Wanted. It's no surprise that she's a Didion fan, given Rees's passion for complex characters and the rigorous approach to her own art. "She's a master of literary form. I love the inner monologue she writes for her characters so it's a great honour to adapt."
Rees has also rewritten the original script for An Uncivil War, a feminist drama about the battle to ratify the Equal Rights Amendment in the 1970s, which she is scheduled to direct. She plans to use the movie to investigate "who gets taken seriously, who gets seen as who they are and who gets left out."
Meanwhile, a horror project lined up with Blumhouse, the studio behind Get Out and the Paranormal Activity series, will make her the third woman to direct a film for the company, with her film exploring the impact of being the only black lesbian family living in a rural area.
With her TV and film work spanning genres from period drama to horror, the question of her own film legacy comes up. "I don't care about genre, I chase characters," Rees says firmly. "I want to create a body of work that lasts, a body of work that makes people curious and think."
Mudbound launches on Netflix and in UK cinemas with Curzon on Noember 17.