We're still here," read the signs at the 2018 Women's March. And, if we go by the World Economic Forum's (WEF) estimates, we will still be there in 2234. 217 years. That's how long they think it will take to achieve gender parity. Because unfortunately "a decade of slow but steady progress on improving parity between the sexes came to a halt," this year WEF reported in its the Global Gender Gap 2017 Report. In fact, the global gender gap widened in 2017. The first time since the report was first published in 2006. The U.S., which ranked 45th in 2016, moved down four spots to 49th this year. So where is it all going wrong?
"While women worldwide are closing the gap in critical areas such as health and education, significant gender inequality persists in the workforce and in politics," the report stated.
The good news is that thanks to the inaugural Women's March in 2017, and grassroots organizations supporting women in politics, there are reasons to be hopeful when it comes to the latter. Today there is an unprecedented number of first-time female candidates (mostly Democrats) running for office, from the U.S. Senate and state legislatures to local school boards.
But when it comes to inequalities in the American workforce, things aren't looking so good.
Compared to white men, African-American women are paid 62 cents on the dollar and Latinas are paid 54 cents on the dollar.
A new Congressional report commissioned by Joint Economic Committee shows the so-called gender wage gap hasn't improved since last year. The average woman earns only 80 percent of what a man earns. This means that for every $5 a man makes, a woman earns less than $4.
And that's if you are white. Women of color face even larger wage gaps. Compared to white men, African-American women are paid 62 cents on the dollar and Latinas are paid 54 cents on the dollar. Also, according to the National Women's Law Center, women at all education levels experience a wage gap and are often paid lower than their male coworkers despite having a higher degree.
---
Check out more videos from VICE: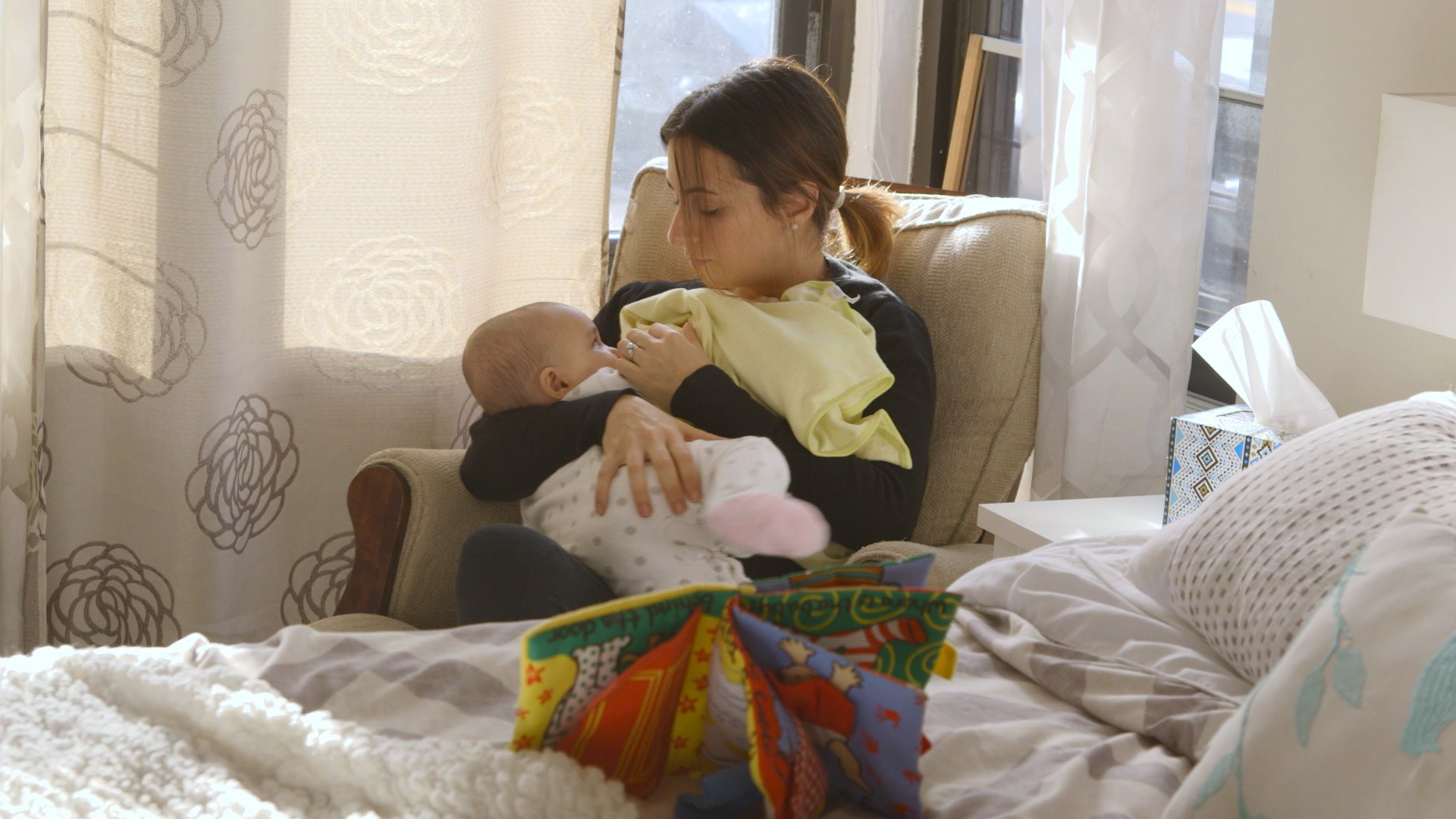 ---
The consequences do not only affect women's bank accounts and the families that depend on them, but the whole of the U.S. economy. Recent estimates by WEF suggest that economic gender parity could add an additional $1,750 billion to that of the U.S.
So here are some of the factors that contribute to the gender wage gap, and what you can do about it in 2018.
Women in the U.S. don't actually have constitutional equality. The Equal Rights Amendment (ERA), which was first introduced in Congress in 1923, amended the Constitution to ensure that women and men have constitutionally guaranteed equal rights.
95 years later, 36 states have today approved the measure—two states short of the 38 needed to amend the Constitution.
Check if your state has ratified the ERA. If it hasn't, tell your representative that you care about the ERA.
The Equal Pay Act of 1963 was a good first step for addressing gender-based workplace discrimination. The law states that men aren't actually supposed to be paid more for a particular job just because they are men. However, as the above shown, discrepancies still exist.
Economic gender parity could add an additional $1,750 billion to that of the U.S.
Unfortunately, the Trump administration blocked an initiative that would have required large companies to report to the government what they pay employees by race and gender — an Obama-era policy that aimed to close the gender pay gap.
You can still check you're worth. Payscale is a website that lets you obtain pay information (based on 54 million people, covering 16,000 unique job titles) for others with your same job, experience level, education and location.
Paid Parental and Sick Leave
There are only two countries in the world without any national maternity leave policy: the United States (second highest GDP) and Papua New Guinea (139th).
The consequence: 114 million people in the U.S. have no paid family leave to care for a new child or sick family member leaving families having to make a choice between making ends meet or being there for a loved one.
PL+US is advocating for paid family leave for everyone working in the U.S., and you can find more at their website.
Five percent of leadership positions in the tech industry are held by women. And according to a recent report, more than two-thirds of U.S. start-ups have no women in executive positions.
In fact, the gap between men and women at work — when it comes pay and status — is set to get bigger, not smaller, unless we tackle inequality in high-growth sectors such as technology.
In a research collaboration with LinkedIn, WEF found that women are strongly under-represented in Engineering, Manufacturing and Construction and Information, Communication and Technology. Industries that are set to grow, in what's been dubbed the Fourth Industrial Revolution.
But that's because men are innately better at these industries. right? No, not at all.
In fact, Forbes found that women tech entrepreneurs (working from the disadvantage of having received 50 percent less venture capital (VC) funding), are still able to generate 20 percent greater revenue than their male counterparts. And studies like these are endless. First Round Capital found that tech companies founded by women performed 63 percent better than those companies with all-male founding teams. Yet only about 7 percent of VC money goes to women-led startups.
Gender stereotypes, passed on to children by parents, TV, schooling and later discrimination, both overt and subtle in the workplace, works to keep women out of the tech workforce. While there isn't a single solution, here are some organisations cracking the gender code:
Girls Who Code is closing the gender gap in coding. Find out more and get involved.
Girl Develop It provides affordable and judgment-free opportunities for women of diverse backgrounds interested in learning web and software development. They work across 57 U.S. cities. Access their free online material and find a meet-up near you.
Ada Developers Academy, located in Seattle, Washington, offers tuition-free developer training and paid internships for women and gender diverse people interested in software development. Applications for the next cohort open in February 2018.
Go to the Women Startup Challenge. The event is free (but make sure you RSVP). It takes places on March 6 at Google in New York. It will feature 10 of the best early-stage, women-led Emerging Tech startups, focused on Agriculture Tech, Augmented Reality, Biotech, Health Tech, Energy, IoT, Robotics, Space, Transportation, and/or Virtual Reality. It is organised by Women Who Tech, which helps bring together talented and renowned women breaking new ground in technology to transform the world and inspire change.
In 2017, Iceland's parliament introduced a bill to make pay parity the law. Today, companies in Iceland with more than 25 employees have to receive a government certification assuring that both genders earn the same amount for the same work. If not, they are fined.