SAUL LOEB/AFP/Getty Images
Title X is a federal program that lots of people haven't heard about even though it's been around since President Richard Nixon signed it into law in 1970. It provides grant money that state and local health departments and nonprofit family planning and community health centers compete for. Title X is the country's only source of funding dedicated for family planning—and since that means birth control is involved, it's one of the many things under attack by the anti-contraception, anti-science Trump administration.
The latest attack: In a grant announcement released late on Friday afternoon, the administration showed that it will favor programs that focus on abstinence-only sex education and natural family planning methods. The changes are dramatic and could affect the types of birth control women have access to. Somehow, though, they have yet to draw much attention.
Clinics that receive Title X grants provide low- or no-cost family planning services like well-woman exams, birth control, STD testing and treatment, breast and cervical cancer screenings, and infertility treatment for low-income people and people who don't have insurance.
More than 4 million people rely on Title X services every year and, in 2016, 89 percent of them were women and 64 percent had incomes at or below the poverty level. Planned Parenthood serves 41 percent of all Title X patients despite only making up 13 percent of the 3,900 Title X clinics in the US. (People like getting their reproductive healthcare at Planned Parenthood.)
The safety-net program serves people who may otherwise not have access to healthcare, and it can have a big impact on their lives, even if you just consider the effect of birth control and forget about the cancer and STD screenings. Research has shown that when costs are eliminated, women choose more effective methods of birth control like IUDs, which have a high upfront cost. A report from the nonprofit Guttmacher Institute determined that in 2015 alone, clinics that received Title X funding helped women prevent 822,300 unintended pregnancies, which averted 387,200 unplanned births and 277,800 abortions.
And yet the program is in the administration's crosshairs. In April 2017, Trump signed a bill that would let states exclude from Title X grants family planning providers that perform abortions. (The Hyde Amendment already bans the use of federal money to provide abortions except in cases of rape, incest, or to save a woman's life, but anti-choice legislators and activists argue that grant money is fungible and could indirectly support the procedure.) Two weeks after Trump signed that bill, he appointed birth control skeptic and anti-choice activist Teresa Manning to oversee Title X as the deputy assistant secretary for the Office of Population Affairs (OPA), a division of the Department of Health and Human Services. Then there's the administration's 2019 budget proposal, released earlier this month, which blocks abortion providers from participating in any HHS programs, including Title X and Medicaid.
This all brings us back to Friday's Title X grant application announcement. Organizations that provide abortions aren't explicitly barred from the program as some feared, but they're less likely to be awarded grants thanks to changes to OPA's priorities and the new points system for vetting applicants.
---
Watch More from VICE News: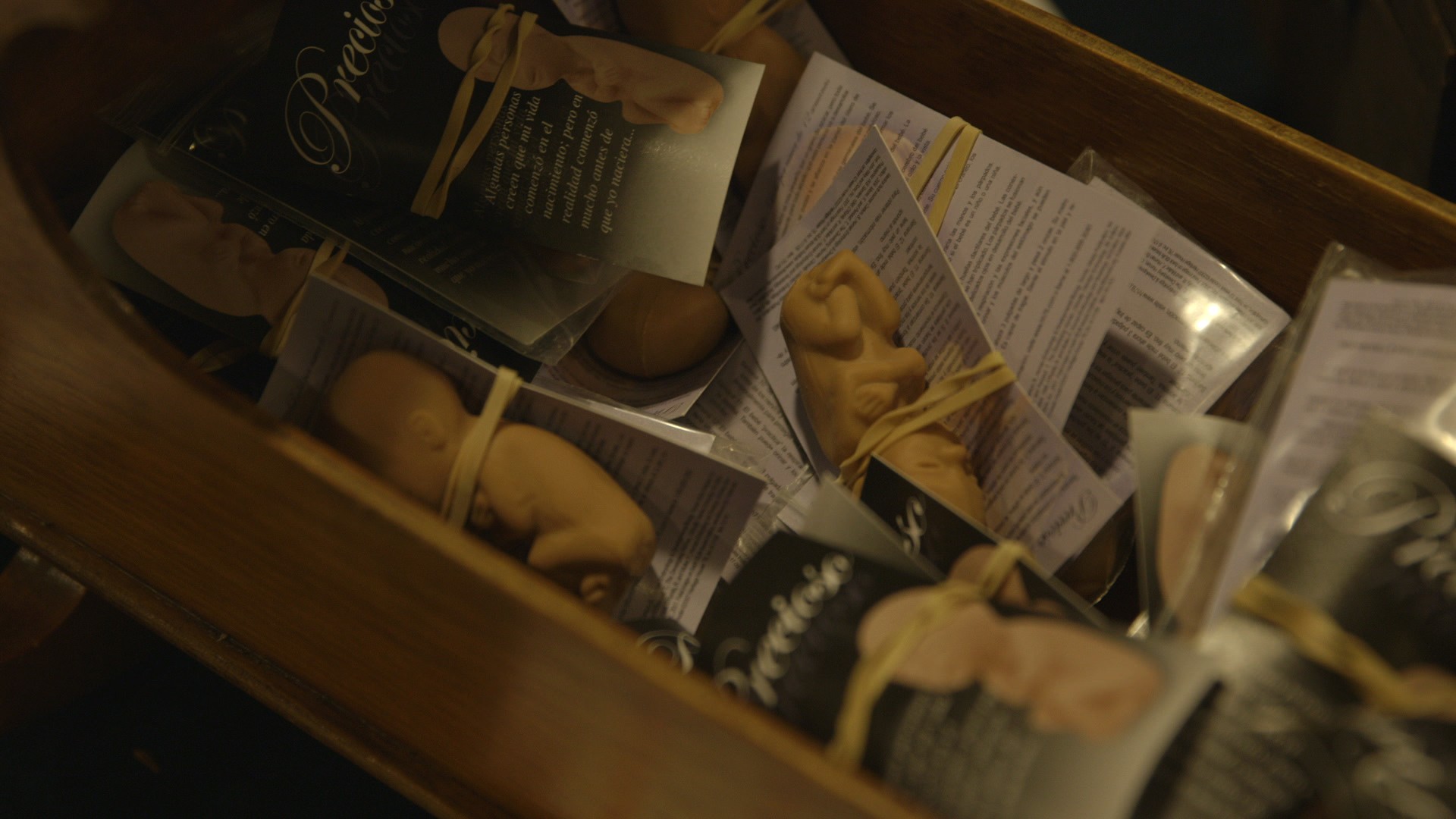 ---
The points system in the announcement favors clinics that offer comprehensive primary care, "optimally onsite," which advocates say penalizes providers that specialize in family planning because they tend not to offer primary care. It also prioritizes groups that promote "sexual risk avoidance" (aka abstinence-only sex ed) for teenagers and cooperate with faith-based organizations.
The announcement removes the Obama administration's emphasis on applicants offering all 18 types of FDA-approved contraception and stresses the inclusion of natural family planning methods (like the rhythm method) which are much less effective than FDA-approved methods of contraception. The failure rates for natural family planning are as high as 25 percent versus 9 percent for the pill, patch, and ring and 1 percent for the IUD and implant.
Providers who do these things—and many reproductive health providers don't—earn more points and are more likely to receive a grant. Taken together, it could be a way to favor community health centers, which are less likely than family planning specialists to offer the full range of birth control methods or same-day insertion of IUDs per Guttmacher, and allow groups like crisis pregnancy centers to be eligible for grants, all while freezing out reproductive health clinics from the nation's reproductive health program simply because they also provide abortions.
OPA reiterated that no group is excluded from applying. "All eligible organizations, including Planned Parenthood, are free to apply for this funding," Valerie Huber, OPA's acting deputy assistant secretary, said in a call with reporters on Friday. Huber, the former head of an abstinence-only sex ed group, was initially appointed as the chief of staff to the Assistant Secretary for Health at HHS, but was named to fill Manning's role following her abrupt departure last month.
Still, the contents of the announcement show that reproductive health providers (and their clients) stand to be left out. Last year's version used the word "contraceptive" nine times and "natural family planning" one time, while the new one doesn't reference contraceptives even once but includes six instances of "natural family planning." Under the Obama administration, applicants even had to provide justification for not offering any of the 18 FDA-approved methods. Since the new document doesn't even mention contraception, this is no longer a requirement.
An HHS spokesperson who asked to remain anonymous tells Tonic that contraception is included in the broad range of family planning methods that applicants must offer under Title X regulations, even if it's not mentioned by name in the grant announcement, as it used to be. When asked for comment on why the word "contraception" was removed, the spokesperson said that this "funding announcement closely follows the intent of the statute and is compliant with the associated regulations"—and pointed out that the HHS press release does use the word "contraception." How reassuring.
"What we see in the announcement is an attempt to delink contraception from healthcare," says Audrey Sandusky, director of advocacy and communications for the National Family Planning and Reproductive Health Association (NFPRHA), which represents Title X grant recipients. "It's kind of an under-the-radar tactic to dilute the core mission of the nation's family planning program."
Huber's OPA is also weakening TItle X's mission to provide high-quality family planning by omitting a set of clinical guidelines it jointly developed with the Centers for Disease Control and Prevention in 2014. The Quality Family Planning (QFP) recommendations summarize clinical recommendations and provide an outline of what a family planning visit should look like, Sandusky says. For instance, if someone wants to prevent pregnancy, the QFP says providers should tell that patient about all methods of birth control that are appropriate for their health and lifestyle. "It's specifically made for Title X," Sandusky says. "It's really considered the gold standard for providing patient-centered family planning care."
The document doesn't mention the QFP once. In last year's version, it was listed as an "additional operational guidance" and referenced as a standard of care seven other times, sometimes right alongside the 1970 law, e.g. "in accordance with QFP and Title X requirements."
When Tonic asked if Title X grant applicants are no longer subject to the QFP recommendations, the HHS spokesperson said:
"Quality services are services that are based on the best available clinical evidence and recommendations issued by the Centers for Disease Control and Prevention (CDC), the US Preventive Services Task Force (USPSTF), and major professional medical associations."
That's government speak for "no, following the QFP isn't required." So, no, applicants don't have to offer the full range of birth control methods, which could leave women with fewer options if they want to prevent pregnancy.
"These changes will effectively block Title X patients from the qualified providers of their choice, steering them toward organizations or providers singularly focused on abstinence and fertility awareness methods—political interference at its worst," Haywood Brown, president of the American College of Obstetricians and Gynecologists (ACOG), said in a statement. "This will reduce individuals' options for care and jeopardize their access to the most effective forms of contraception, most notably, long-acting reversible contraception, like the IUD and implant."
Anti-choice activists in the Trump administration don't like IUDs because they wrongly believe that they can cause abortions. Brown added that the guidelines "reflect the Trump administration's continued move away from scientific, evidence-based policies and toward unscientific ideologies."
"The Trump-Pence administration is quietly taking aim at access to birth control under the nation's program for affordable reproductive health care," said Dawn Laguens, executive vice president of Planned Parenthood Federation of America, in a statement, adding "Don't be fooled—this is a clear attempt to roll back access to the type of birth control that most women want to use."
Taken to the extreme, the changes could reduce access to contraception of any kind. "Nowhere in the scoring criteria does it take into consideration a provider's ability to deliver high-quality contraceptive care in Title X. We are really worried that an entity could compete successfully for a Title X grant and not actually offer any FDA-approved methods of birth control," Sandusky says. "But it remains to be seen how much influence the language, or omission of language, in the announcement will have. It is quite possible the administration may also to execute most substantial changes to the program through regulation."
It seems they're already looking into that: Huber also said Friday that the administration is planning to make changes to Title X through regulation since it could only make limited changes through the funding announcement.
HHS told reporters that applications are due in May and grants will be awarded in September so we won't know for several months which types of groups will get funding.
Update 3/7/18: Acting deputy assistant secretary for population affairs Valerie Huber now has the authority to make the final decision on which applicants receive Title X grants.
Learn More on the VICE Podcast:
Sign up for our newsletter to get the best of Tonic delivered to your inbox weekly.