U.S. National Security Advisor John Bolton's new pick to become his chief of staff to the spent a half-decade as a high-ranking staffer for a neoconservative think tank that's been labeled an anti-Muslim hate group by the Southern Poverty Law Center.
The new appointee, Fred Fleitz, previously worked for Bolton under the George W. Bush administration before becoming Senior Vice President for Policy and Programs at the Center for Security Policy, or CSP. The Southern Poverty Law Center has slammed the group for promoting islamophobia.
"It's depressing that a person who's worked for years at a conspiracy-mongering organization like the CSP is going to be joining the national security staff," Heidi Beirich, director of the intelligence project at the Southern Poverty Law Center, told VICE News.
When President Trump tapped Bolton to become his new National Security Advisor in March, even some former President Bush staffers worried that his appointment heralded the launch of an aggressive and potentially-dangerous new version of Trump's America First foreign policy, including in hotspots like Iran and North Korea. For example, shortly before his appointment, Bolton penned an op-ed in The Wall Street Journal headlined, "The Legal Case for Striking North Korea First."
By choosing Fleitz, Bolton appears to be bolstering his team with a new chief of staff who spent years blasting Iran and North Korea on television.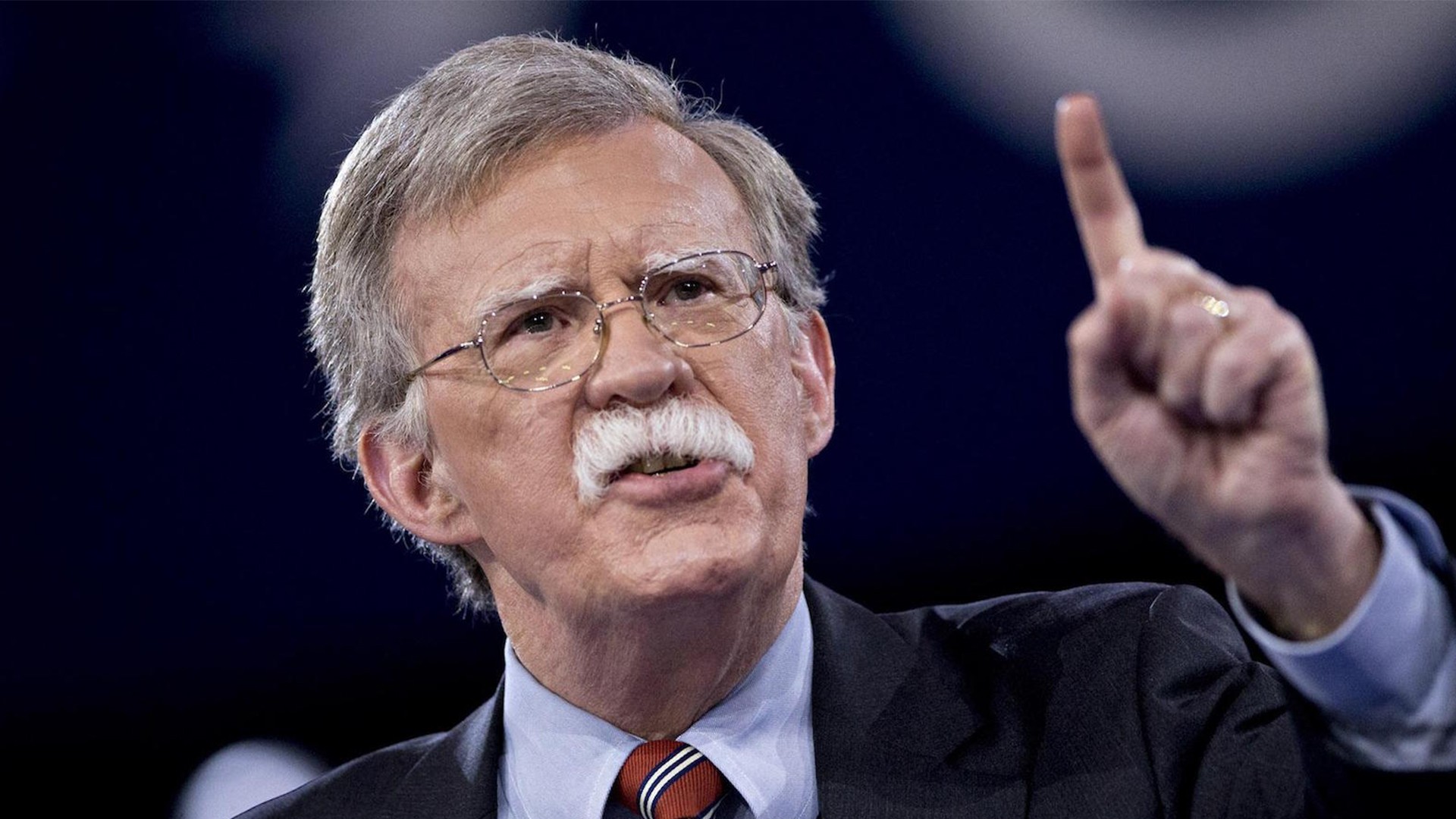 The Center for Security Policy was founded in 1988 by Frank Gaffney, a former Reagan official who's been criticized for his extreme views by the Anti-Defamation League.
"Gaffney has promulgated a number of anti-Muslim conspiracy theories over the years," the Anti-Defamation League said in a statement on its web site. "Chief among them is the allegation that the U.S. government has been infiltrated by the Muslim Brotherhood and that a number of political figures have actual ties to the group."
The Center for Security Policy hailed Fleitz's appointment on its web site Wednesday,
"Center for Security Policy alumnus Fred Fleitz has been named Executive Secretary and Chief of Staff of the National Security Council under John Bolton," the group said in a post on its web site. "Fleitz served as the Center's Senior Vice President for Policy and Programs from 2013-2018."
Previously, Fleitz had served as chief of staff to Bolton while his boss was at the State Department.
Read: Experts use one word to describe Trump's new national security advisor: "dangerous"
Fleitz's appointment isn't the first impact the CSP has had on the Trump administration.
When Trump announced a "a total and complete shutdown of Muslims entering the United States," his press release specifically cited a report that had been released by the Center for Security Policy.
Beirich said she worried the group's anti-Muslim mentality may enter the National Security Council along with Fleitz.
"He obviously comes from an organization that has a twisted view about the Muslim religion, and now he's going to be weighing in on foreign policy," Beirich said. "I don't want somebody who's connected with an organization that's pushing lies about Muslims to weigh in on that. I think it could be quite devastating."
Cover image: John Bolton, former U.S. ambassador to the United Nations, speaks during the American Conservative Unions Conservative Political Action Conference meeting in National Harbor, Maryland, U.S., on Thursday, March 3, 2016. (Photo: Andrew Harrer/Bloomberg via Getty Images)