Photo of Trump and Ryan by Zach Gibson/Getty
With House Speaker Paul Ryan announcing Wednesday that he will retire from Congress at the end of this term, it's worth noting that he never really wanted the gig anyway, or at least never wanted it quite the way he got it. Before being elected speaker in October 2015, the Wisconsin Republican spent his time telling whoever would listen that he didn't want the job. It wasn't hard to see why: He had no chance of enacting a Republican agenda with Barack Obama in the White House, and the House Republican caucus was split between relative moderates and a hard-line faction that had just forced John Boehner out for supposedly being weak on conservative priorities. Back then, no one was predicting Donald Trump would win the GOP nomination, and it seemed likely that the Democrats would retain control over the White House in 2016. Leading the House Republicans seemed on par with becoming mayor of a city while it was burning to the ground.
Donald Trump didn't make Ryan's life easier, at least not at first. Like most establishment Republicans, Ryan was stuck not wanting to explicitly endorse an ill-informed, scandal-plagued reality TV star but also not wanting to criticize the candidate who had become more beloved by the GOP base than any Republican elected official, himself included. In March 2016, Ryan wouldn't follow his 2012 running mate's lead when Mitt Romney lambasted Trump, instead telling reporters, "I'm a good-natured guy so I get along with everybody." At the same time, Ryan held off on endorsing Trump until that June, writing in an op-ed, "It's no secret that he and I have our differences. I won't pretend otherwise. And when I feel the need to, I'll continue to speak my mind. But the reality is, on the issues that make up our agenda, we have more common ground than disagreement." A month before the election, in the wake of the Access Hollywood video in which Trump bragged about grabbing women "by the pussy" without consent, Ryan told his Republican colleagues that he wouldn't defend or campaign with the presidential nominee.
Then Trump won, which suddenly gave Ryan a chance to enact the agenda he had no hope of enacting under Barack Obama. The speaker, unlike his opportunistic, speak-from-the-gut president, is a true ideologue—Ryan said last year he had been "dreaming" of cutting Medicaid spending since he was "drinking out of kegs." As sad as that sounds, he's probably not exaggerating: Ryan was one of the many teenagers who goes through an Ayn Rand phase in high school, but unlike most of those teens, his phase continued into adulthood.
What that means is that Ryan, like many Republicans, subscribes to the idea that cutting government spending (in particular on programs that provide aid to the poor, the sick, and the old) is a necessary part of imposing fiscal discipline on the country. Fiscal discipline doesn't seem to matter when it comes to passing deficit-financed tax cuts, but that's what makes Ryan an ideologue—his goal for his entire career has been shrinking government by reducing taxes and defunding benefit programs, even incredibly popular programs like Social Security and Medicare. (In practice, of course, that ideological agenda mostly serves to benefit wealthy Republican mega-donors like the Koch brothers, who donated $500,000 to Ryan after last year's tax cut passed.)
One thing standing in the way of Ryan's keg dreams was that Trump didn't subscribe to that narrow ideology—and in fact had a pretty substantial record of denouncing cuts to the social safety net, unlike most other Republicans. But once he became president, Trump largely abandoned his campaign rhetoric and appeared to basically align with Ryan's agenda: end the Affordable Care Act, cut the government wherever possible, slash taxes.
Ryan wasn't alone in calculating that having a president ready to sign Republican-penned bills was worth tolerating even with all the chaos and mess that come with an unschooled, Twitter-happy, Fox-addled 71-year-old toddler living in the White House. But Ryan's commitment to refusing to take a stand on any kind of principle stood out as almost perversely impressive. Even after Trump made comments blaming "many sides" for racist violence in Charlottesville that left a protester dead, Ryan issued only vague criticism of the president. The furthest he went was to tell a town hall audience, "I do think he could have done better. I think he needed to do better," and proclaim on Facebook that, "There are no sides. There is no other argument."
---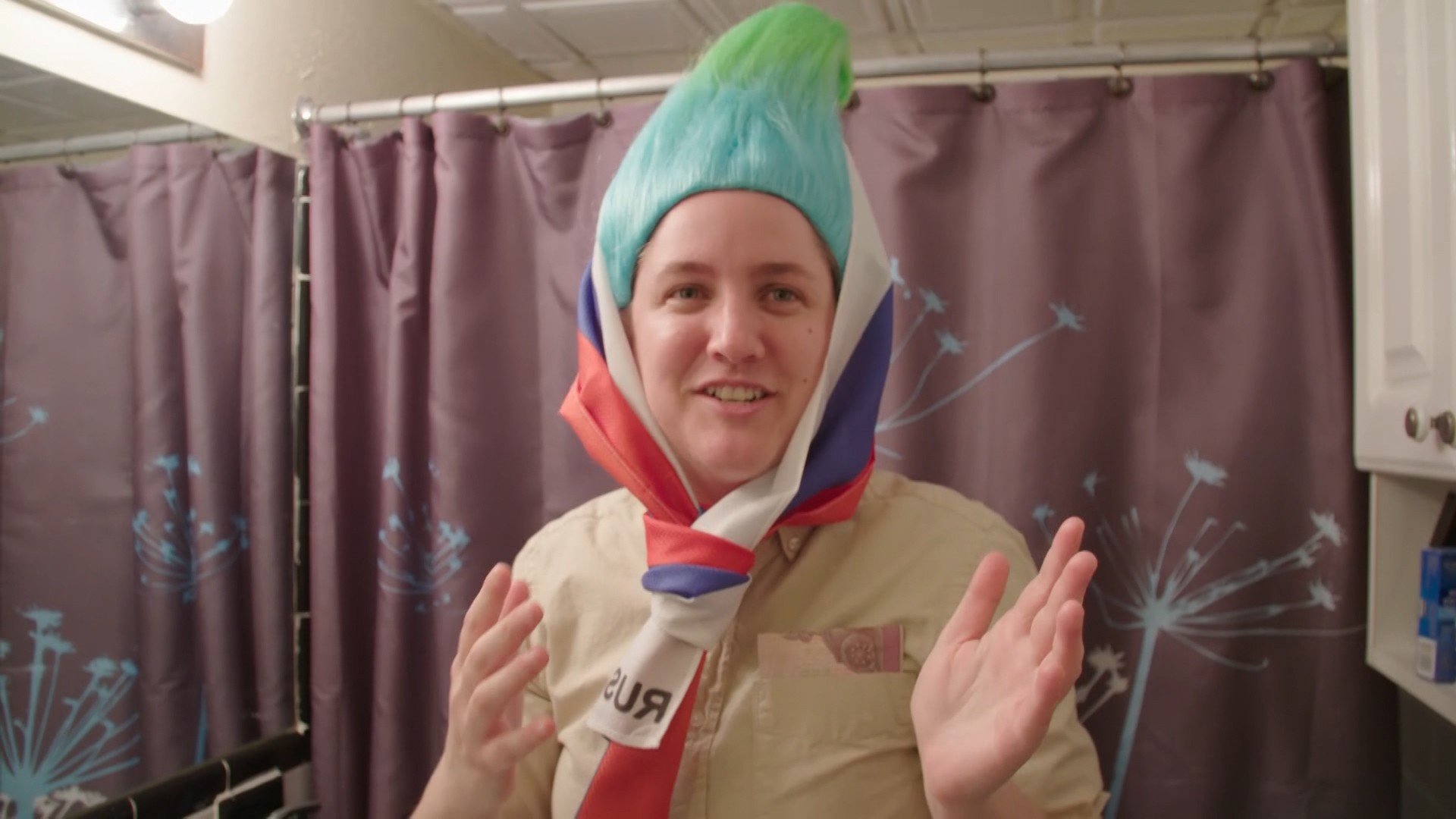 ---
It's worth noting that all of Ryan's careful line-toeing didn't appease pro-Trump factions in the GOP, who still saw the speaker as an establishment tool. Breitbart, for one, hasn't stopped beating the anti-Ryan drum. Nor has it gotten the speaker on the same page as his mercurial president—Trump has contradicted Ryan on policies like healthcare and outright ignored him on trade.
So what did Ryan actually get in return for two years of swallowing his tongue, two years of being made to look like a weak-willed second banana next to Trump, two years of jeers from not just Democrats but anti-Trump Republicans and even conservatives who blamed him for inaction? Not much—save for that tax cut package passed late last year, Ryan hasn't been able to cross off many of the items on his to-do list. Though Ryan said in his retirement announcement that he and his allies "had accomplished so much" during his speakership, he only pointed to the tax bill and "addressing our military readiness crisis" as achievements. (Ryan promised to go after social welfare spending in 2018, but more cuts don't seem likely before the midterms.)
What Ryan leaves behind isn't pretty. The debt, which he ostensibly cares about, continues to balloon, thanks in part to his own tax bill. He's resigning just before a midterm cycle that could knock Republicans out of power in the House (Ryan's retirement likely means his own seat is really in play now). The repeal of the Affordable Care Act, one of the top priorities of Trump's first year, was blocked in the Senate after an irregular and aggressive attempt to shove a hastily written bill through Congress.
But the most important thing Ryan did as speaker is how he responded to Trump's rise: by smiling and nodding as his party was taken over by a far-right demagogue. It's too early to tell whether Ryan's spinelessness in service of partisanship will damage American democracy in the long run, but he's one of the few people who might have prevented Trump's election by speaking out publicly against him. Instead, he kept his head down.
During his Wednesday press conference, Ryan was asked about the looming possibility that Trump might fire Special Counsel Robert Mueller, and replied that he didn't think Trump would sack Mueller or Deputy Attorney General Rod Rosenstein, and that "they should be allowed to do their jobs." Perhaps that's a sign that like some other prominent Republicans who have announced their retirements, Ryan will feel more free to criticize Trump. But that's hard to imagine—it's just not the kind of person he is. Ryan has spent the last few years following the path of least resistance and making as few tough choices as he possibly could. He hasn't checked Trump in any meaningful way; he didn't succeed in either crafting bipartisan bills or uniting his own divided party; instead, he's leaving just before an election expected to produce some tough Republican losses.
Before he was speaker, Ryan was often described, however dubiously, as a serious policy wonk who cared about details. Instead, he'll likely be remembered for enabling an incompetent, scandal-plagued, norm-destroying administration, in part by rushing shoddy pieces of legislation through the House. His is just another Republican reputation that couldn't survive Trump.
Sign up for our newsletter to get the best of VICE delivered to your inbox daily.
Follow Harry Cheadle on Twitter.