Puerto Rico and its neighboring islands braced for the full impact of Hurricane Maria Tuesday after the raging storm "devastated" the Caribbean island of Dominica Monday night.
The Category 5 system is "extremely dangerous," the National Hurricane Center warned, particularly with the region still recovering from the destruction that Hurricane Irma caused when it hit less than two weeks ago.
Dominica, which avoided the worst of Irma's wrath, was barraged by 160 mph winds, as the eye passed directly over the island, home to 72,000 people.
Dominica Prime Minister Roosevelt Skerrit reported "widespread devastation" in a Facebook post Monday.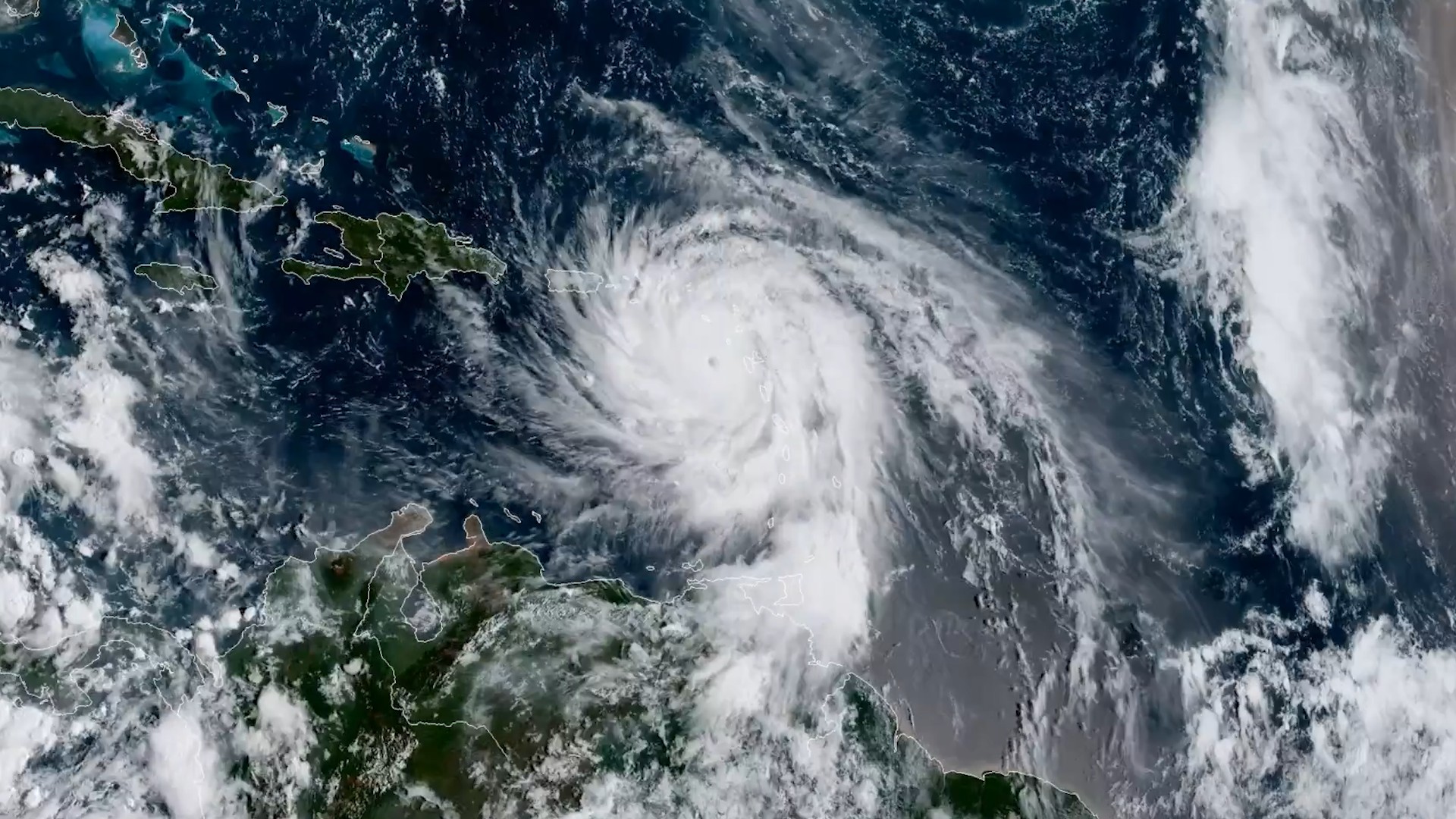 "So far we have lost all what money can buy and replace," he said. "My greatest fear for the morning is that we will wake to news of serious physical injury and possible deaths as a result of likely landslides triggered by persistent rains."
Skerrit documented his own rescue on social media as winds slammed his house. "My roof is gone," he posted. "I am at the complete mercy of the hurricane. House is flooding."
The National Hurricane Center warned Maria could re-intensify as it makes its way toward Guadeloupe — also battered by Irma — Montserrat, and St. Kitts and Nevis.
Forecasters say the storm will hit the British and U.S. Virgin Islands on Tuesday evening, where a curfew has been imposed.
Speaking to BBC Radio 4's Today program Gus Jaspert, the governor of the British Virgin Islands, warned debris littering the island in the wake of Irma must be cleared or it could "turn into missiles."
The storm will likely hit Puerto Rico Wednesday, and Governor Ricardo Rosselló has already declared a state of emergency.
"This is an event that will be damaging to the infrastructure, that will be catastrophic, and our main focus — our only focus right now — should be to make sure we save lives," he told CNN.