The other week we caught Sun Club touring with Sub Pop-signees Thumpers and we were totally blown away. The Baltimore troupe possess the energy of 1200 Energizer bunnies hopped up on Red Bull; during their half hour set they didn't stop bouncing. What we wrote recently—"They toss their hair like muppets in an epic shampoo commercial and sometimes get so overheated they have to tear off their shirts off"—remains integral to their appeal. Their hysteric, puppy-ish tendancies are the perfect live foil to the band's clattering, glock-assisted indie-pop.
Above are a couple of cuts from their current EP, Mom Prom, out now on Goodnight Records. Below we made them take part in The Selfie Files, which were short and LOLs and included helpful hashtags.
Additionally the boys play the inaugural All Things Go: Fall Classic one day mini-fest in Washington DC (at Union Market) this Saturday, which boasts a lineup including Future Islands, Tove Lo, Haerts, Bear Hands, Sun Club, and others. Details on how to enter and the full line up below, below, below!
Here's Shane hanging in van with his girlfriend on tour living the life. #babes Kory and his girlfriend making out. #nofilter #nojoke
Mikey hanging out in van like a mellow. #mellowmike #wannahitthisranch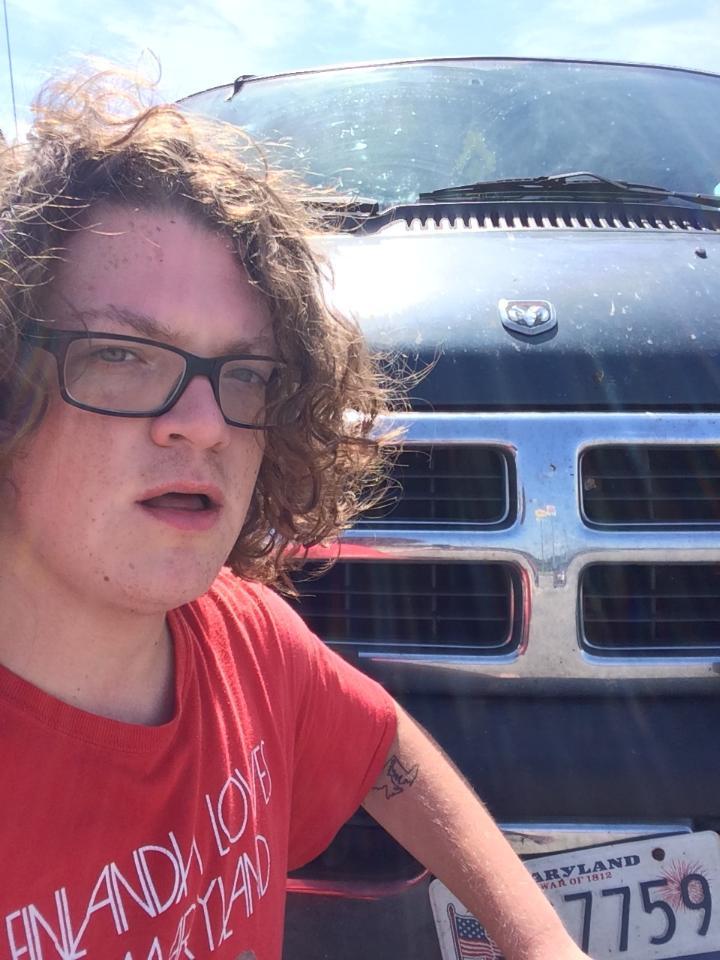 Adam chilling hard with his girlfriend in the hot hot heat of north Carolina. #sweat #hot #sohawt
Devin gettin swoll. #hotboy
For your chance to win a pair of tickets to All Things Go in Washington DC just send in your full name, number, email with the subject ALL THINGS GO to Noisey@noisey.com by Thursday 9/11. Winners will be notified by Friday.
---
More Selfie Files!