God, we love Speedy Ortiz. We flipped pretty hard of last year's EP Sports, but at the end of the day it was all about sports, and we suck at sports. "Ka-Prow!" isn't about sports, and that's one of the reasons we're digging it so hard. Another reason is because it's hard to find a song that does literally everything you want music to do. This is due in part to producer Justin Pizzoferrato, but I'd venture to guess it's mostly because of how sick this band is.
The video finds guitarist and vocalist Sadie Dupuis leafing through comic books, presumably at home in Northampton, MA. The rest of the band plays with a dog, eats ice cream, and flips off a sign notifying them that some dirty parking lot is monitored by CCTV: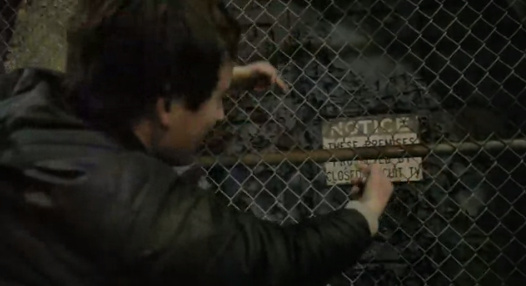 That's 'tude right there. Seriously, what is going on in Western Massachusetts?
The "Ka-Prow!" single is out on April 30 through Inflated. You should stop what you're doing and pre-order it right here.