Photo by Uwe Faltermeier
Sir Richard Bishop can't stay still.
When we meet up before our interview at one of Portland's biggest used record stores, the 54-year-old guitarist scuttled around the shop, pulling out LPs, scouring their covers for information for a moment, and then returning them to the stacks without purchasing anything. And when we finally sit down at a nearby bar to chat, he's equally as animated, shifting in his seat and using his hands excitedly as he fielded my questions about his latest album Tangier Sessions (out 2/17 on Drag City) and the distinctive guitar he used to record the music on it.
"I want to tour with this guitar, at least once, but that might be a problem," he says, between sips of a soda. "I took it on a European tour but I had a back-up with me. I found out that this particular guitar sounds best when you place a microphone right in front of the strings. But to do that, I have to remain perfectly still while I play. And I just can't do that!"
He ain't kidding. When Bishop is on stage, performing his solo guitar instrumentals - tunes that meld together American Primitive, jazz, and Middle Eastern folk - he bows his back and neck forward and back again, rocking to and fro as he peals off fluid runs of notes and gushing chords. He looks pained and beatific at the same time. It all serves to emphasize the wonderful restlessness in his music, with each song whirling, swooping, following its own internal logic, and rarely landing in the same place twice.
Since he's not at all able to stay motionless on stage, he has to work out the logistics of amplifying this acoustic guitar for his upcoming U.S. tour. Especially because simply leaving it at home and replacing it with another axe isn't an option.
Photo via Sir Richard Bishop's Facebook
The instrument that he used to record Tangier Sessions has been an inspiration for Bishop since he stumbled upon it at a guitar shop in Switzerland where he was doing a residency and performing with a dance troupe. What he doesn't know is many details about the acoustic. He thinks it may have been made in the late 19th century, and inside of it is a small sticker that reads "C. Bruno." He plans on taking it to a local luthier who, rumor has it, will be able to pinpoint its origins with one glance. Until then, though, he's still marveling at how the instrument has affected his recent work.
"As soon as I started playing it, I knew I could approach it the way I usually approach a guitar," he says. "Playing it with a pick didn't sound too great so I had to play it with my fingers. It's evidently something about touch or the wood…I don't know what it was. It's still a mystery. But once I had it in my possession, I knew I had to make a record with it and document it before it breaks."
Bishop tracked Tangier Sessions in a rooftop apartment in Morocco over the course of a week, improvising all the tunes that wound up on the album. While there are hints of the wandering melodies emblematic of the North African nation, what's most striking about the album is how relaxed it feels. This is the record you would expect someone to make while they're on vacation in a summery climate and with some money to burn. He does get his heart rate up on the track "Safe House," which finds him strumming quickly in an almost mariachi style to match the song's spy movie evoking title. Otherwise, the songs unfurl calmly and assuredly, with Bishop's fingers and occasional use of a light plectrum leading the way.
That relaxed quality is the mark of much of his work over the past decade, with the biggest exceptions being his 2009 album The Freak of Araby, a tribute to Egyptian guitarist Omar Khorshid with two percussionists and a rhythm guitarist giving each tune a danceable bounce, and the free-psych freak-outs he concocts with guitarist Ben Chasny and drummer Chris Corsano under the name Rangda. Otherwise, he goes it alone on album and on stage.
It feels like his solo tendencies are in part because he already spent the better part of his performing life in a group. And a great group at that. For nearly 30 years, Bishop, his older brother Alan, and their friend Charles Gocher played as Sun City Girls, an avant rock outfit that went wherever their collective heart led them: free jazz, guttural blues, formless drones, and world music experiments. It was challenging and often hilarious stuff that found little truck with the punk scene in their Arizona home but managed to catch on quickly with some listeners outside the Copper State.
"Our first record got reviewed in SPIN," Bishop says, still amused at the memory. "I don't remember who wrote about it…it might have been Byron Coley. But I do remember Bruce Springsteen was on the cover. I think we looked at ourselves and just started laughing, thinking "Why would anyone want to review that?'"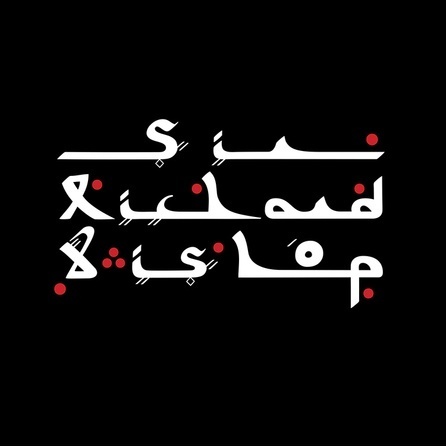 Cover art for Bishop's 'Tangier Sessions' (Drag City, 2/17)
Sun City Girls rolled along at a steady clip with dozens of albums and cassette releases being left in their wake until around 2007 when Gocher passed away after a long battle with cancer. After his death, Bishop and his brother knew that bringing someone else in to replace him wouldn't make sense, so they both started their respective solo careers in earnest (Alan Bishop performs as Alvarius B. and helps run the respected world music imprint Sublime Frequencies).
All that while, Bishop has been paying heed to both his creative restlessness and his wanderlust. He tours at least twice a year (one run through the States, and one through Europe), using that money and what he can earn with his side business selling rare books to fund trips to far flung parts of the globe.
"I hope I can keep doing that forever," he says. "I just spent four months in Thailand and it was great. I didn't want to leave. It was so comfortable and so cheap to live there. There was no bullshit. And further you can go from the tourist areas, the cooler it is. You know why? Because there's no tourists there! I've never really had any scary moments out there, where you just don't know what's going to happen. But I'm so used to it all now, nothing will phase me."
Robert Ham is improvising on Twitter.