We all know that the music industry has made some mistakes over the past few decades. Be it the constant, greedy saturation of newly introduced musical medias or shallow marketing ploys and publicity stunts carried out internally, it's been a sad, sad time for popular music.
Over the past ten years, there has been an increase in the interest in a previously popular medium: the vinyl record. So, it wasn't especially surprising to see Britney Spears and Christina Aguilera spinning on a turntable a few years back. As the years passed and we came closer to present day, the popularity of vinyl releases by pop musicians has begun to return to what it used to be. The results have been all over the place.
Arista Records was able to briefly cash in on the 2005 release of an "Inside Your Heaven" 45 by country singer Carrie Underwood. Fans are still shelling out $25-$30 for the wax version of the two song single.
In 2007, self-proclaimed Canadian rock chick Avril Lavigne had a twelve-inch single for the song "Girlfriend" released in Japan on clear vinyl. The aftermarket results were impressive, with prices topping $75 each in recent online auction. That same year, Nashville country sensation Taylor Swift released a jukebox-only 45 rpm single titled "Teardrops on My Guitar." It, too, has achieved some aftermarket value, and if you can locate one, expect to pay about $30.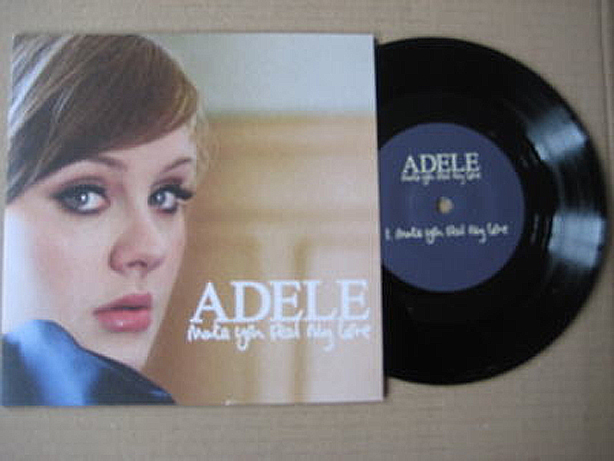 The following year, in 2008, British songstress, Adele released a 45 cover version of Bob Dylan's "Make You Feel My Love." Her popularity (coupled with a tolerant group of Dylan fans) has driven the value of this record to about $50 a piece.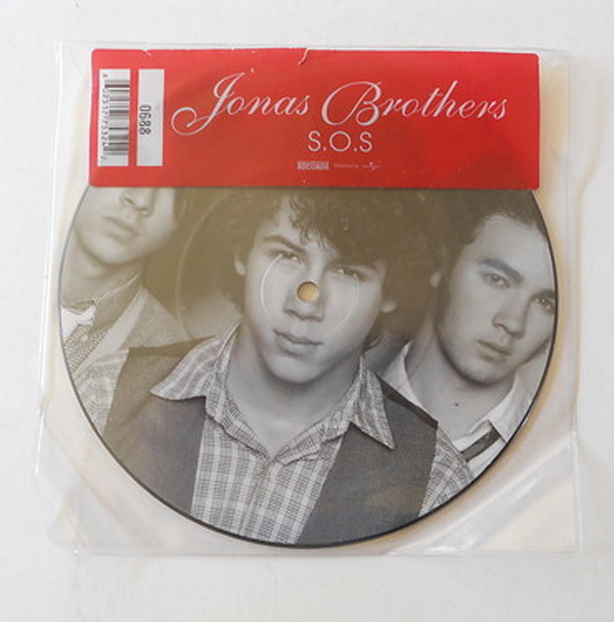 Also in 2008, Disney stars Jonas Brothers released a 45 rpm picture disc single for the song "S.O.S." Whether it be because Jonas Brothers fans are still too young to own a turntable or the honest fact that they just aren't that listenable has harmed the sales of said record. They are readily available at auction, brand new, for as little as $1.59 plus shipping. Embarrassing.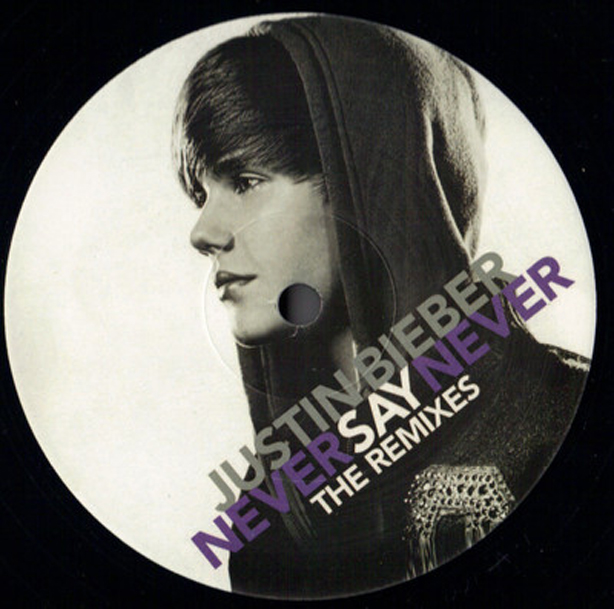 In 2011, everyone's favorite little guy, Justin Bieber, saw a successful vinyl release with the promotional distribution of Never Say Never - The Remixes. The record was pressed in the small quantity of only 50 copies and handed out at a private press conference. Contributing artists include: Rascal Flats, Usher, Chris Brown, Kanye West, and more. If you could somehow snag one of these, you'll need about $100 to seal the deal and make it yours.
Since Gotye and Kimbra's "Somebody That I Used to Know" took an indie (although top 40) approach to music in 2011, their album is and continues to be available on LP. The Australian/New Zealand duo played by the classic rules of major label industry, asking an inflated $30.00+ for a new copy of the album.
Most recently, we all had the joy and privilege of experiencing Carly Rae Jepsen and the mind-numbing lyrics to her title track hit "Call Me Maybe." Since this song does better as a ringtone and a .99 download (one of the best-selling digital singles of all time), there was no need for a vinyl release. Some fine people in the Czech Republic disagreed, bringing the world an unofficial remix compilation LP featuring DJs from Europe and beyond. The record sells for a modest $15. Thank you for this.
What the moral of the story is, I am uncertain. What I can report is that, nowadays, when it comes to a major label vinyl release, you need to consider a few things to ensure some degree of success: a short, limited pressing run, a photo of the pop star on the center label or within a picture disc, the inclusion of a fail-proof cover song, and the release of semi-new material via remixes. If those options fail, you can always just press the record and run it like any other record and jack the retail price to 40% higher than other available albums. But you'd better do it soon, because no one will remember most of these people in the years to come, when the new pop sensations take reign.