The last thing anyone wants to hear right now are reasons why the world should or could come to an ass-clenching finale this Friday. As a morale booster (and just because it's been on so many of our minds) I put together a short, convincing list to prove that we'll all still be standing come Saturday. Stop blowing off your credit card debt: Everything's going to be just fine.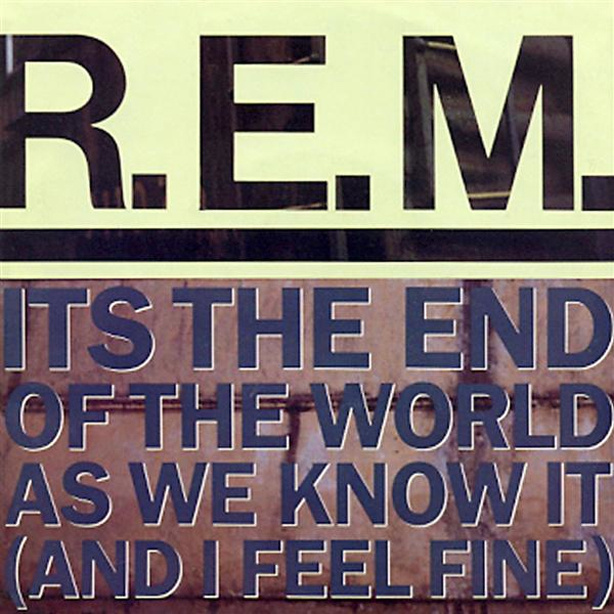 REM HASN'T RELEASED A NEW VERSION "IT'S THE END OF THE WORLD AS WE KNOW IT (AND I FEEL FINE)"
Fans of the Athens, Georgia college rock group REM. have spent over 25 years desperately attempting to recite the song's lyrical montage in full. Singer Michael Stipe's word choices for the track were somewhat timeless, but that hasn't stopped bands from trying give one more greedy push to a hit from the past. I believe that if the world were to end this Friday, Stipe would've been given celebrity status prophet knowledge of the impending doom and released an opportunistic, culturally relevant rewrite of their classic by now.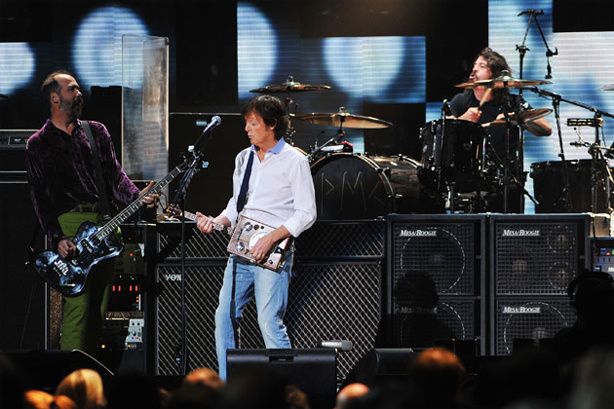 PAUL MCCARTNEY DIDN'T DESECRATE NIRVANA'S LEGACY
It's been a tough few weeks, and right smack atop of all the stress that has been recently dished out to the people of the world, Nirvana fans received same-day news that there was to be a Paul McCartney-fronted Nirvana reunion at the 12-12-12 Benefit for Hurricane Sandy concert. Nirvana fans spent the earlier hours of that day, both excited and scared for what was to come. As the rumor proved true, late last Wednesday evening, the grunge pioneers plus Paul took the stage. There was no weird cover of "..Teen Spirit," nor was there any sort of attempt at recreating what was once Nirvana. Instead, we got one new rocking song, "Cut me Some Slack." The circle was not completed that evening, and therefore there was and still remains no reason to worry about anything.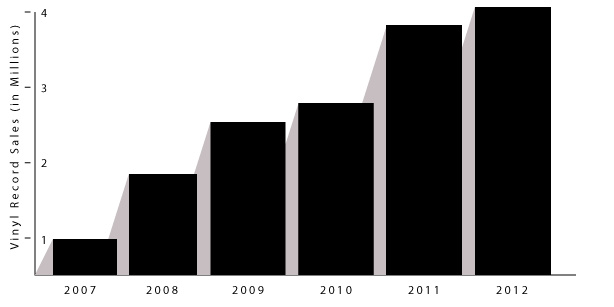 PEOPLE ARE STILL BUYING RECORDS
If the world were truly spiraling towards demise, there would be no way that the greatest musical medium that is vinyl records would be doing so well. It was reported in November of 2012 that the sales of vinyl records (3.9 million units) had exceeded those of the previous year. The projected success for 2012 sales would make this year the sixth year in a row that vinyl sales were up from the year before. A true doomsday scenario would have to include the absolute loss of physical media, and some sort of really annoying price hike on iTunes.
NICK CAVE SAID SO
In 1991, Nick Cave was asked to write a song for the movie 'Until the End of the World' that felt would represent music that he'd be writing eight years from then. In response, he wrote "(I'll Love You) Till the End of the World" - a heavy, poetic, and accurate look at the future of his own writing style. Since the Australian post-punk garage rocker gone gothic preacher has rarely been wrong in the past, I'm having trouble believing that the true end to the world and the true end of his love for his listeners could come so soon… especially since his next album with The Bad Seeds, Push The Sky Away, is slated for a February 18th, 2013 release. Think about it…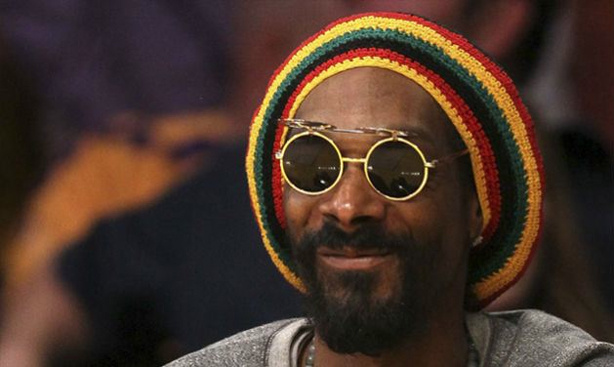 SNOOP LION'S TRANSFORMATION HAPPENED WAY TOO RECENTLY
The artist formerly known as Snoop Dogg has always spent a lot of time speaking to higher powers and knowing what's up far before most other people. Just a few months ago, Mr. Dogg revealed his spiritual rebirth to the public: He had advanced to the next level as "Snoop Lion." In a world that begs to be just, Snoop Lion would never only be allotted such a sort lifespan. Lions live between 15 and 20 years on average (and even longer when cared for in captivity).
Previously - Record Hustlers are Pompous Assholes