Welcome to Expert Witness with Robert Christgau, the self-proclaimed "Dean of American Rock Critics." He currently teaches at NYU and published multiple books throughout his life. For nearly four decades, he worked as the music editor for The Village Voice, where he created the annual Pazz & Jop poll. Every Friday, Noisey will happily publish his long-running critical column. To learn more about him and his life, read his welcome post here.
Colleen Green: I Want to Grow Up (Hardly Art) Sad girls have never been my thing—better post-sad, all angry and sarcastic and breaking on through. But in the wake of 2013's slow, hung-up Sock It to Me, I like the way this clinical depressive assumes agency by asking the musical question, "Why do I feel so sorry for myself?" Recovering or regressing, she's so direct, so candid, so saturated with therapeutic truisms whose truth value only a guy she's better off without would deny. And as a consequence her self-examination is captivating. The music plods steadily forward, her quiet, thoughtful, girlish soprano beefed up by her loud, straightforward, unvirtuosic guitar and solid two-piece backup. The tunes are singsong things suitable to confessions like "Because I'm sick of being immature / I wanna be responsible / And I'm sick of being insecure / I wanna be more comfortable." The one stunner is the six-minute "Deeper Than Love," which begins: "Someday I hope for a lover to kill me / It's the closest I can hope to get to anybody." But from "TV is my friend" to "I can't stop grinding my teeth," there's plenty nondepressives should know here, and the music delivers it. A MINUS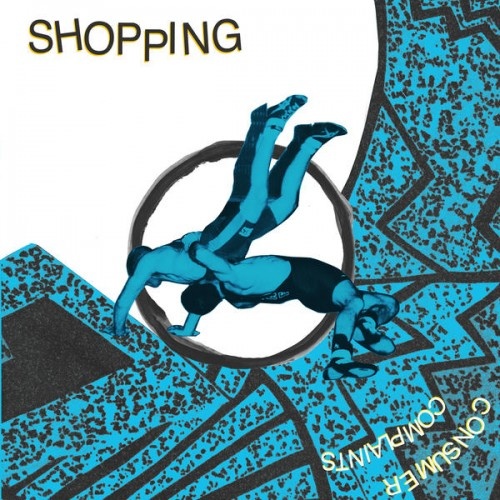 Shopping: Consumer Complaints (Milk) Because I really like this ridiculously sharp U.K. three-piece, I wish I could tell you that one of their little albums is markedly more desirable than the other. But although they aren't indistinguishable, they are pretty much interchangeable. Both ride full-bodied vocalist-guitarist Rachel Aggs, and both are driven by no-nonsense drummer Andrew Milk and supple bassist Billy Easter. The sound is early-postpunk, Gang of Four times Delta 5—nicely retro-purist if you carry those bands in your memory, fresh and spare if you don't. But the minimalist dexterity of Aggs's guitar flows more irresistibly than either. On both sub-40-minute albums I find my attention flagging as I approach the 30-minute mark even though both sound fine when I begin there and both end with nifty songs—on this 2013 debut, "Theme," the only time they actually address the consumerism you're half afraid a band called Shopping will go on about. Ever alert for a joke, I'm also a fan of the 1:26 opener "Any Answers." N.b.: vinyl and DL only. A MINUS
Shopping: Why Choose? (FatCat) I guess you could say their only CD is even suppler—you can tell they've been woodshedding. Their distinction between time wasted, which is yours, and time lost, which the bad guys have stolen from you, qualifies "Time Wasted" as a welcome apercu from a band who have to keep explaining they're not really political because their fan base misses the Gang of Four even more after hearing 2015's What Happens Next. Their fan base's Delta 5 contingent should ask whether the slightly more femme-sounding Billy Easter ever takes the lead on the de facto breakup sequence that begins at the flagging point with "Sinking Feeling," because she should and I'm pretty sure doesn't. Everyone should stick around for the abstract closer "12345," which Spotify reports is their least played track and I report is their most fetching. A MINUS
Wetdog: Frauhaus! (Captured Tracks) On their 2009 debut, before Billy Easter got distracted, her frisky girlpunk band honor several girlpunk foremothers, most auspiciously Kleenex ("Lower Leg," "Wymmin's Final") ***
All Dogs: Kicking Every Day (Salinas) There's no knowing yet how many proudly vulnerable folk-grunge girls we want telling the world their problems--and their strengths ("That Kind of Girl," "Ophelia," "Black Hole") **
Sheer Mag: II 7" (Wilsuns RC/Katorga Works) Philly quartet with shrieky woman on top do indeed convert Skynyrd's "Gimme Two Steps" into their own "Fan the Flames," but I say they're headed for a Real Album and predict the remake will rock ("Fan the Flames," "Button Up") **
Follow Robert Christgau on Twitter and read the archives of his criticism on his website.