After 11 strange weeks, a mistrial was declared in the corruption case against New Jersey senator Robert Menendez on Thursday. The saga has been closely watched for its potential impact on the balance of the power in the US Senate—and the ability of prosecutors to convict politicians for any form of bribery less blatant than a briefcase of cash left on an office desk.
Menendez pleaded not guilty to bribery, conspiracy, and fraud after being accused of trading gifts and campaign donations offered by his friend, a Florida eye doctor named Salomon Melgen, for political favors in a scheme stretching over seven years. (Menendez also allegedly attempted to conceal some gifts from his financial disclosure forms.) But according to the defense, the gifts were a natural expression of their decades-long friendship, and Menendez's lobbying on Melgen's behalf stemmed from his genuine concern as an elected official—his advocacy just happened to benefit his pal.
It speaks to the bipartisan chicanery consuming Washington in the Trump era that Menendez was represented by Abbe Lowell, who is also a member of White House senior adviser and presidential son-in-law Jared Kushner's legal team. And the mistrial suggested corrupt power-players have little to fear from the law in the age of Trump.
---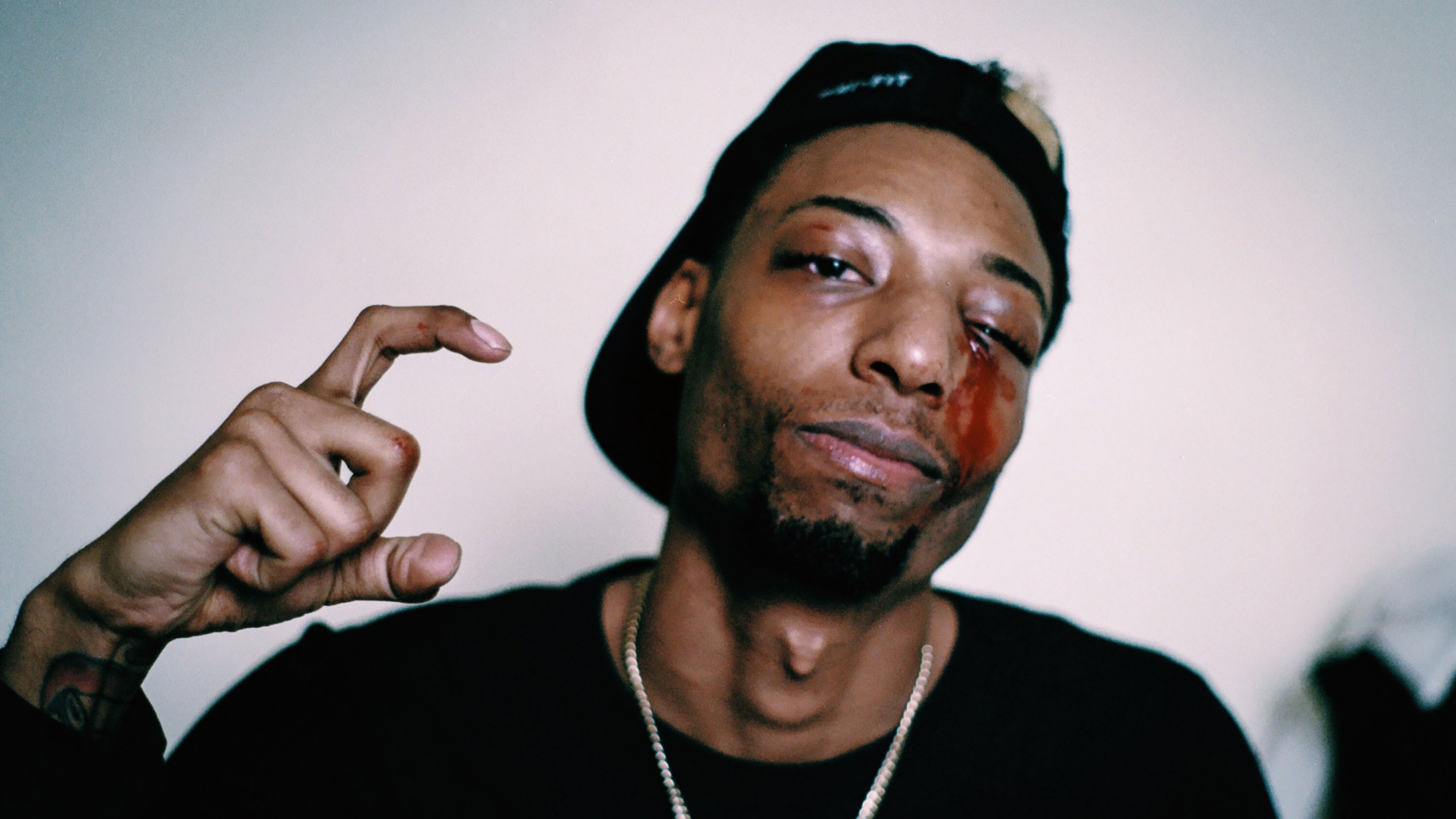 ---
The Menendez case was specifically seen as a test of the stricter legal definition of bribery established by the the Supreme Court's 2016 ruling on McDonnell vs. United States. According to the McDonnell opinion, public officials aren't breaking the law if they pick up the phone, make an introduction, or organize an event on behalf of a donor who plies them with gifts—they simply can't take an "official action," using the power of their position directly and explicitly to make something happen.
When former NY State Assembly speaker Sheldon Silver saw his corruption charges overturned this July, the court cited the McDonnell ruling, and this September, the corruption conviction of former NY State Senate majority leader Dean Skelos was vacated for the same reason. Federal prosecutors have moved to retry both cases, but the bar for proving corruption has, so far, proved insurmountable.
Jeff Cramer, a former federal prosecutor in Illinois, suggested this new, narrower definition of bribery impacted the Menendez case, too.
"I think the McDonnell ruling and the subsequent reversals in New York have put a chill over prosecutors' presentations and the jury instructions that are given," he told me. "I don't want to say the prosecution was arguing with one hand tied behind their backs, but it wasn't as full-throated an argument as would be made pre-McDonnell."
"It's going to take one stupid politician to get himself or herself convicted from here," Cramer added.
Jeff Hauser, executive director of the good-government Revolving Door Project at the Center for Economic and Policy Research, said the outcome of the Menendez case is best understood in the broader context of corruption in the Garden State and in White House. Hauser attributed Governor Chris Christie's low approval rating—recently pegged at 14 percent—to the Bridgegate lane closure scandal, which he described as "a crime that he very evidently committed in plain sight and was never charged for."
Hauser continued, "You have a president who's leading the most corrupt administration in American history, and you have the representatives of the federal government, which is controlled by Republicans, going after a Latino Democrat." Christie was never indicted in the Bridgegate scandal and has repeatedly, loudly denied involvement, but two of his aides were convicted for their role in the scheme last year.
Hauser does not think Republicans are unfairly singling out Menendez, but did argue the jury's unwillingness to convict reflects a trend of impunity for corruption. "In a context in which Christie never gets charged, and Trump never gets charged, I think people might have a hard time seeing this messiness as the sort of thing you go to jail for," he told me.
Over almost nine weeks, jurors learned that Menendez liked to drink orange juice, cranberry juice, and Evian on the private plane trips; they learned about the luxury amenities at Casa de Campo, the exclusive Dominican resort where Melgen hosted the senator. (Melgen's wife, Flor, maintained that Menendez did not take advantage of most of these amenities.) They learned that, in two instances, the timing of Melgen's campaign donations corresponded with Menendez's favors—in 2012, $60,000 in political donations came through the same day Menendez sent an email about a port security issue that would impact Melgen's business interests, and later that year, Melgen made a $300,000 donation a week before Menendez met with then secretary of health and human services Kathleen Sebelius to argue his friend's side in the Lucentis billing dispute.
Menendez and Melgen—who has since been convicted of Medicare fraud—did not dispute that most of these actions took place. But the evidence was circumstantial, and with a higher standard for bribery, jurors didn't find the facts convincing enough for a conviction. "I just wish there was stronger evidence right out of the gate," said Edward Norris, a juror. "It was a victimless crime, I think, and it was an email trial. I just didn't see a smoking gun."
Norris claimed that the jury was split ten to two, with ten jurors supporting acquittal—not exactly encouraging for the prospect of a re-trial.
"I think the real issue was proving corrupt intent beyond a reasonable doubt," said Randall Eliason, a former federal prosecutor who is currently a law professor at George Washington University. "That's not strictly a McDonnell issue… This is more a general bribery issue. it's always a challenge in a bribery case to prove the quid pro quo, to prove that what happened was because of the corrupt deal."
The mistrial was an inglorious end to a trial with its share of frustrations and blunders. In a separate mistrial hearing on October 26, Menendez lawyer Abbe Lowell complained that Judge William Walls interrupted him too often, saying, "I feel sometimes I can't even finish a sentence before you interrupt and say, 'but go on. But I can't go on, because you've interrupted the flow." And on November 9, juror Evelyn Arroyo-Maultsby was dismissed to take a long-planned vacation and immediately told the press what had happened behind the closed doors of the deliberation room, correctly predicted a mistrial, and accused the feds of "trying to throw a good man under the bus."
Meanwhile, on Thursday, Menendez issued this extremely New Jersey warning to his opponents: "To those who were digging my political grave so they could jump into my seat, I know who you are and I won't forget you."
The outcome eliminated one nightmare scenario for Democrats: If Menendez had been convicted and compelled to leave office before January, Republican governor Chris Christie would have appointed his replacement—giving him a better note to end on than squabbling with voters in his posh Northern New Jersey town. Christie would have appointed a Republican, shifting the Senate balance in the GOP's favor. But if the feds decide to retry Menendez, which they probably will, the second trial may overlap with the Senator's 2018 reelection bid.
In keeping with their state's long and colorful tradition of tolerance for imperfect leaders, New Jersey Democrats show no sign of breaking ranks to find a candidate less compromised by corruption scandals—a heavy lift in in the Garden State, but theoretically possible nonetheless.
"Should he decide to seek reelection, he will have my full support," governor-elect Phil Murphy, a Democrat who long worked at Goldman Sachs, said in a statement.
Follow Erin Schwartz on Twitter.