Illustration by Lia Kantrowitz
On Friday, October 13, Donald Trump addressed the Values Voter Summit, an annual conference of US evangelical conservatives. Organized by the Family Research Council—an anti-abortion, anti-LGBTQ, pro-family Christian lobby group—Trump's presence at the event prompted outrage from LGBTQ equality activists.
But the materials being handed out to conference guests as they arrived to watch Trump speak went one step further. Shortly before the president's speech, Buzzfeed journalist David Mack tweeted photos of a leaflet advertising a book titled The Health Hazards of Homosexuality.
"The sexual revolution and mainstreaming of homosexuality have created a public health crisis affecting us all," the flyer reads, before blaming homosexual and bisexual men for the "recent increases in STDs."
Mack said that these pamphlets were inside tote bags handed out to conference attendees. BuzzFeed reported that the documents were produced by MassResistance, a Massachusetts-based group dedicated to blocking same sex marriage around the world.
But who are the MassResistance, and why are their materials being handed out at conferences attended by the most powerful man in the Western world?
Read more: 'I've Lost My Hope': What It's Like Seeking Asylum When You're LGBT
Founded by Brian Camenker in 2006, MassResistance was initially known as the Parents' Rights Coalition in 1995. Although the organization describes itself as a "pro-family action center," MassResistance has been designated as an anti-LGBT hate group by the Southern Poverty Law Center (SPLC), an extremist watchdog. MassResistance claims a Nebraska affiliate and chapters in Maine, Colorado, Missouri, California, Virginia, and Texas.
As an increasing number of countries around the world move to legislate marriage equality—Australia being the most recent example—MassResistance can be often be found working behind the scenes to support local anti-LGBTQ groups. In October 2016, pseudo-scientific anti-LGBTQ literature produced by MassResistance was distributed to to Australian anti-marriage equality activists.
The first sign of their international expansion happened in August 2016, just as the possibility of a Trump presidency became ever more tangible and real. On August 14, anti-LGBTQ activist Dominic Idio convened the inaugural meeting of Nigeria MassResistance, the group's first African outpost. It aimed to preserve to the 2014 Same-Sex Marriage (Prohibition) Act, which punishes same-sex unions or public displays of affection with lengthy prison sentences.
Read more:
'I've Lost My Hope': What It's Like Seeking Asylum When You're LGBT
"[Homosexuality is an] immoral act best imagined or possibly practiced exclusively by animals. It is rated an inch higher than incest between close relatives, such as brothers and sisters, sons and mothers, or daughters and fathers," writes Idio in his 150-page book, Dimensions of Gay Struggle – an African Perspective. (Camenker claims the text was inspired by his own writing.)
American hate groups exporting their work across the world is nothing new; the Klu Klux Klan were recruiting members in England and Scotland back in the 90s. But MassResistance is one of the few hate groups that focus their efforts on blocking marriage equality, and experts say it is stepping up its overseas efforts because of the progress made by the LGBTQ rights movement at home.
"When we are talking about anti-LGBT hatred, I think US groups like MassResistance are indeed playing a primary role," says Heidi Beirich, who heads up the intelligence project that tracks extremist groups at the Southern Poverty Law Center (SPLC). "This started in the last decade or so. I would argue the main reason for a focus overseas for these groups is that the battle against LGBT rights is being lost for them at home, as evidenced by same sex marriage and the end of Don't Ask, Don't Tell. These groups think they will find better soil for their bigotry overseas."
---
**Watch: **Faces of Resistance: Blair Imani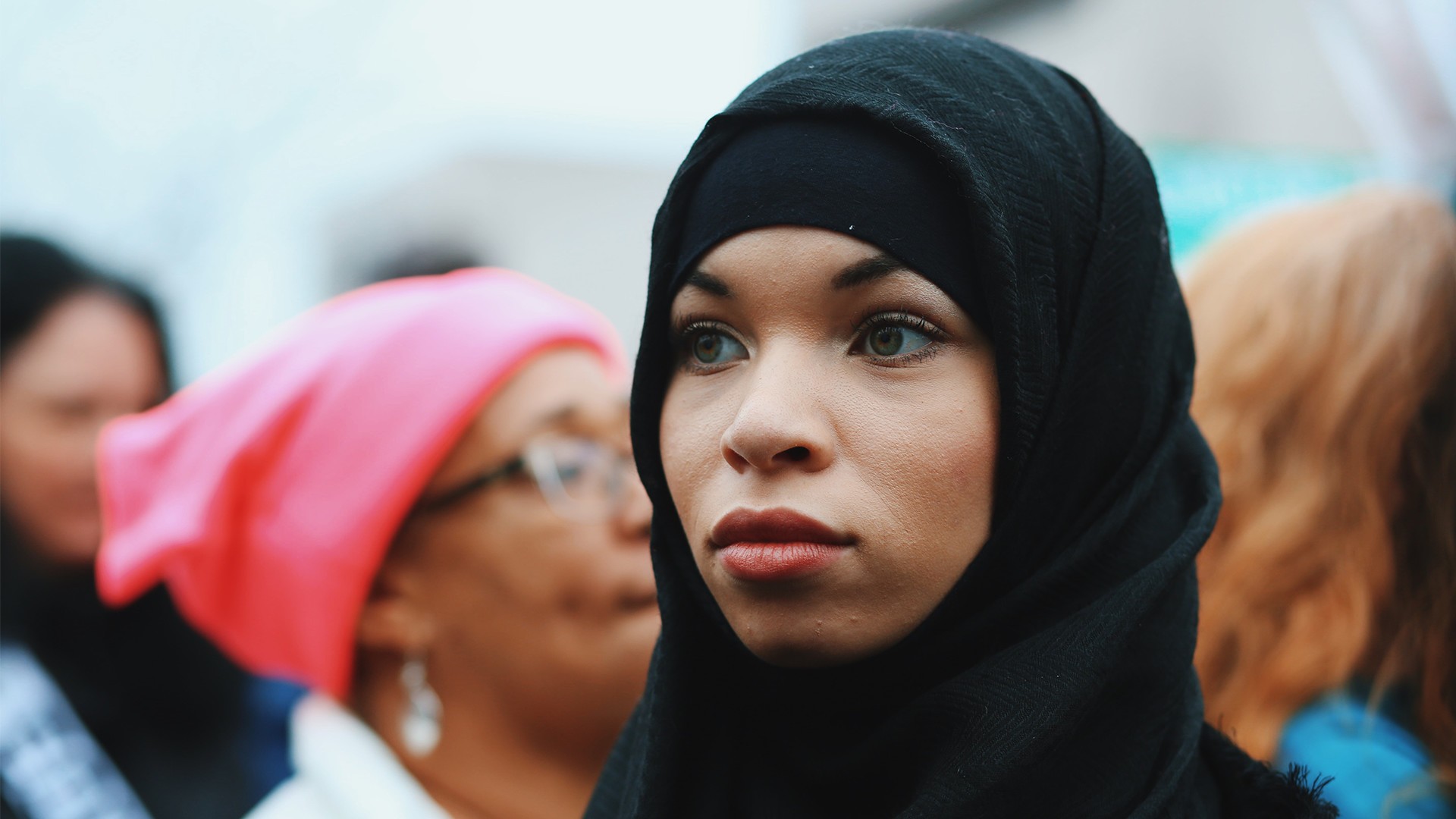 ---
In the past, Camenker has taken to the MassResistance website to compare the LGBTQ rights movement to Nazi propaganda, and has equated LGBTQ rights legislation to Jim Crow laws. His activists have even secretly filmed transgender women using restrooms. (MassResistance declined to comment for this piece.) But the group doesn't just aim to spread hate at home—it wants to stop LGBTQ people overseas from achieving equality, too.
"The passage of gay marriage legislation in the US angered people who were anti-gay," explains Beirich. The SPLC has listed MassResistance as a hate group for five years, but is concerned by its growth. "[Marriage equality] led to furious politicking and money-raising. Groups like MassResistance feel that they have to go the extra mile to deal with the situation."
MassResistance also supports overseas efforts to stop the legalization of same-sex marriage in other countries. Since 2013, MassResistance has publicized its efforts to coordinate anti-LGBT campaigns in Jamaica, the UK, Finland, Mexico, Taiwan, Australia, and Nigeria. It even claims to have helped Finnish activists block same-sex marriage legislation in 2014.
Beirich explains that the group is not compelled to disclose its financial records under federal laws as it is not registered as a non-profit. But it's not hard to track MassResistance's activities around the world; the group is extremely open about its work.
On December 10, 2013, Camenker spoke at an anti-LGBT conference held by the Jamaica Coalition for a Healthy Society and the Christian Lawyers' Association. Camenker—a middle-aged man in a too-big suit—hunched over his speaking notes, looking up only occasionally to push his glasses up his nose. The results were filmed and uploaded to the MassResistance YouTube channel.
In his ten minute speech, Camenker describes school policies affirming the gender identity of trans children as "madness" [9:00], cites Martin Luther King Jr. [12:27] in support of Jamaica's notorious so-called buggery laws, condemns a lesbian schoolteacher for talking to students about her wife [7:18], and ends with a plug for his book, What Same-Sex Marriage Has Done to Massachusetts [12.49].
Jamaica has been described as one of the most dangerous countries on Earth for LGBTQ people. Institutionalized homophobia is rife—consensual sex between men is illegal, and there is no legal protection against discrimination based on gender identity or sexual orientation. In 2016, the Jamaican attorney general even criticized the US embassy for flying a rainbow pride flag after the Orlando nightclub attack.
"It's horrifying that anti-LGBTQ hate groups have become 'exporters of hate,' focusing on fighting equality in countries where anti-LGBTQ violence is already so prevalent," comments Nick Morrow of the Human Rights Campaign, the biggest US advocacy group for lesbian, gay, bisexual, and transgender people.
Despite their global ambitions, MassResistance doesn't always travel to every country they target. The group mostly appears to provide assistance by supplying overseas anti-LGBT activists with materials for local campaigns, like booklets, videos, and books like The Health Hazards of Homosexuality. MassResistance has even translated pamphlets and videos into Chinese as part of a anti-gay marriage campaign in Taiwan; one of its Chinese-subtitled videos has over 280,000 views on YouTube. (It didn't work—Taiwanese judges have since ruled in favor of marriage equality.)
"They put out a lot of work on their website and send out materials about how homosexuals are deviants, perverting and recruiting children," Beirich says. "This is pretty standard in hate groups—trying to paint the LGBT community and in particular, gay men, as frightening beings."
Trump's attendance at the Values Voter Summit may well strengthen the group's resolve, and MassResistance has even recently opened a new chapter in the UK. "I think the family values movement really feels like it's got some traction now Trump's been elected, and that's probably emboldening some of their activity," Beirich explains.
Morrow agrees: "The Trump administration—which is made up of vehemently anti-LGBTQ figures such as Mike Pence and Jeff Sessions—has emboldened groups that would seek to harm LGBTQ people; just take a look at these groups' statements after the election."
For now, like carbon emissions or TV sitcoms, MassResistance's bigotry is just one more thing exported abroad by the US. But as marriage equality becomes a long-overdue addition to the legislative table in more and more nations—Germany and Malta recently approved same-sex marriage—one thing looks certain: we can expect more hatred from MassResistance in the years to come.