Donald Trump got up at 5 a.m. Tuesday to Google his own name.
In a series of tweets on his favorite media platform, the U.S. president attacked Google for showing "only the viewing/reporting of Fake News Media," claiming that 96 percent of the search results were from "national left-wing media" — a situation Trump called "very dangerous."
"Google search results for 'Trump News' shows only the viewing/reporting of Fake News Media," POTUS raged. "In other words, they have it RIGGED, for me & others, so that almost all stories & news is BAD. Fake CNN is prominent. Republican/Conservative & Fair Media is shut out. Illegal?"
He followed up with a very specific claim about Google's supposed bias toward left-leaning media:
"96 percent of results on 'Trump News' are from National Left-Wing Media, very dangerous. Google & others are suppressing voices of Conservatives and hiding information and news that is good. They are controlling what we can & cannot see. This is a very serious situation-will be addressed!"
Following Trump's tweets, White House economic adviser Larry Kudlow told reporters the administration was "taking a look" at whether Google and its search engine should be regulated by the government
It appears that Trump couldn't sleep after seeing a segment on a Fox News show presented by Lou Dobbs and aired on Monday evening related to exactly this issue — a report that was based on an article posted by conservative blog PJ Media that admitted its results were "not scientific."
As New York Times reporter Maggie Haberman points out, we should have know it wasn't Trump's own online searches that led to his tweets, given he doesn't use a computer.
Google presents search results based on an algorithm that takes into account a large number of variables — including your search history, location and what sites you frequently visit.
READ: Google employees push back over plans to build a censored search engine for China
Many people on Twitter pointed out that the term "Trump news" returns a number of articles from the pro-Trump Fox News network, as well as positive stories from organizations such as the BBC.
Others noted that Google's algorithm is constantly changing and no single set of results is conclusive proof of the a bias toward or against any specific political viewpoint.
Trump's attack comes a week before Google, Facebook, and Twitter will once again face questioning on Capitol Hill about censorship and election meddling.
Google
Google responded to Trump's claims by saying that "search is not used to set a political agenda and we don't bias our results toward any political ideology."
"Every year, we issue hundreds of improvements to our algorithms to ensure they surface high-quality content in response to users' queries," Google added in a statement. "We continually work to improve Google Search and we never rank search results to manipulate political sentiment."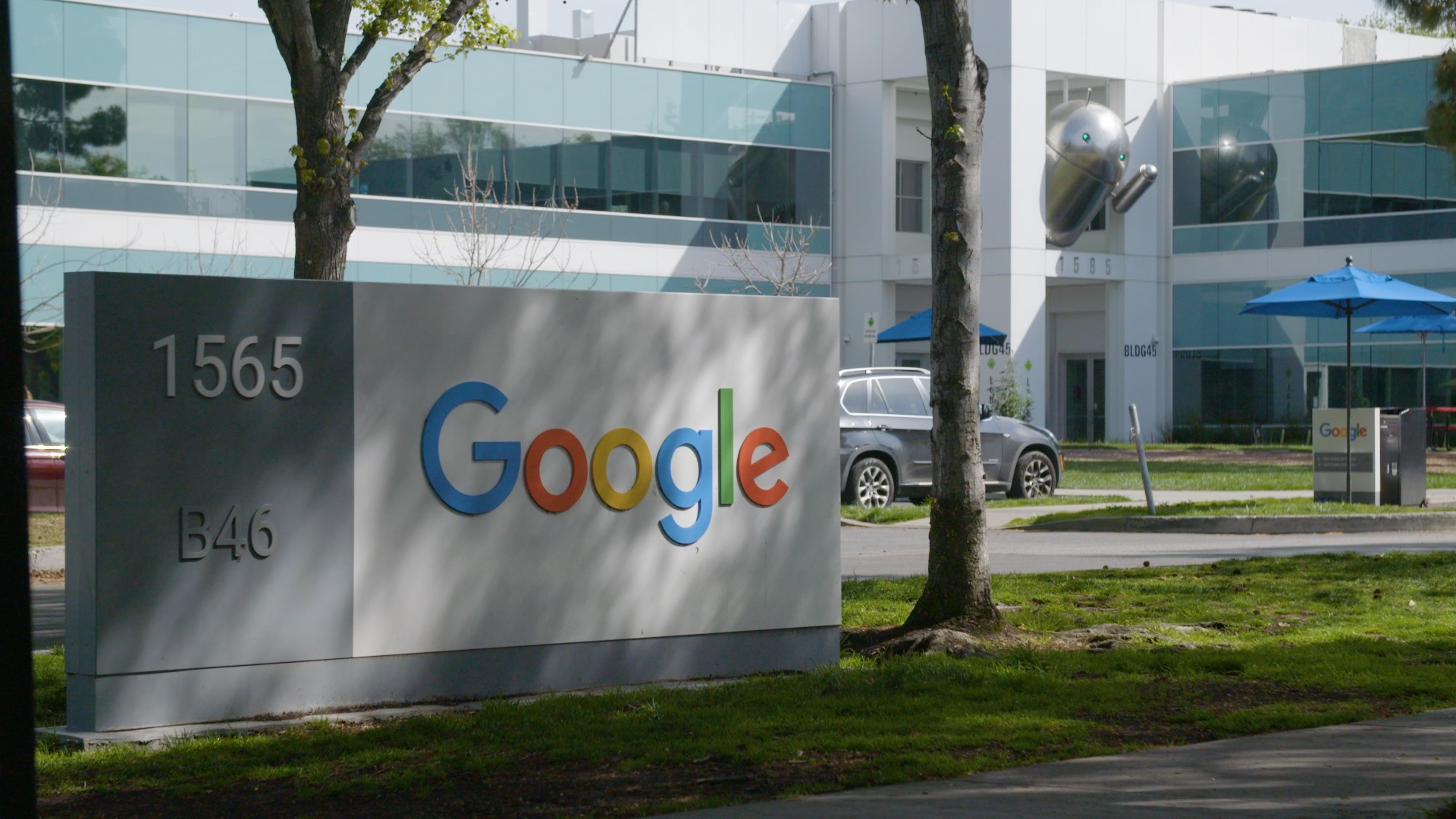 Cover image: The Twitter timeline of US president Donald Trump is seen on 29 June, 2017, in Bydgoszcz, Poland after he insulted TV show host Mika Brzezinski. (Jaap Arriens/NurPhoto via Getty Images)