This segment originally aired February 6, 2018 on VICE News Tonight on HBO.
Russian TV star Ksenia Sobchak wants opponents of Vladimir Putin not just to take her newfound political stature seriously but also to support her unlikely campaign for the presidency.
But the 36-year-old socialite turned political journalist faces an uphill battle to win over the country's liberal opposition. She's running in defiance of Putin's chief opponent, anti-corruption campaigner Alexei Navalny, who's called for a mass boycott of the upcoming election, set for March 18.
Read: 'Russia's Paris Hilton' is running for president — But is she a Kremlin decoy?
Navalny doesn't enjoy the celebrity or notoriety that Sobchak does, and he's been barred from standing in the election due to dubious fraud charges. In a lot of ways, the dwindling state of Russia's liberal opposition has created an opening for Sobchak's unlikely presidential bid, and despite facing a legion of doubters, she appears to be going all in.
"If people don't like me, I insist they can vote for someone else," Sobchak told VICE News. "The only stupid thing we can do is to stay at home. I don't know a single election in the world that was changed by staying at home."
Read: Putin's archrival has weaponized YouTube and turned it against the Kremlin
Sobchak's campaign strategy thus far has been to appeal to struggling Russians in the regions she says Putin has forgotten, but she needs to win over Navalny's young movement to make any real impact in the polls, so she's also promoting policies like legalizing marijuana and gay marriage.
Sobchak spoke to VICE News about her campaign, its many doubters, and what she aims to achieve in an election whose results are already cast in stone.
"I want to be a voice for young Russians who don't want to live as we live now," Sobchak said.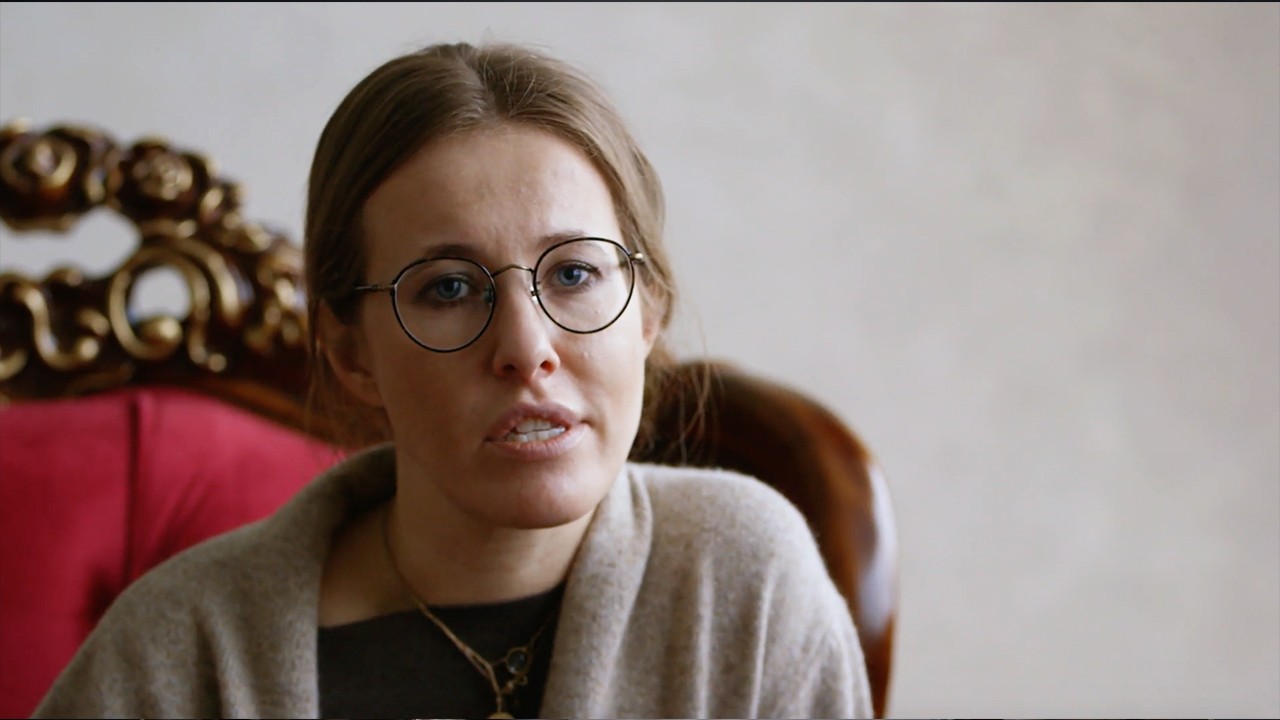 Read: The famous party girl running for president of Russia calls weed safer than vodka
This segment originally aired February 6, 2018 on VICE News Tonight on HBO.