Left Image: Photo by Chip Somodevilla/Getty Images. Right Image: Photo by Andrew Caballero-Reynolds/AFP/Getty Images
After plenty of drama, Republicans on Friday released a memo purporting to reveal glaring surveillance abuses by federal law enforcement officials investigating Donald Trump's 2016 presidential campaign. The four-page document consists of complaints that several applications for warrants to wiretap onetime Trump foreign policy adviser Carter Page relied in part on the notorious dossier of bizarre, unverified allegations about Trump's past—without adequately revealing that Democrats funded the research.
Perhaps the most significant assertion in the memo is that the applications against Page—which were ultimately approved by the Foreign Intelligence Surveillance Act (FISA) court—cited an article by journalist Michael Isikoff, as well as the dossier itself, which was prepared by former British intelligence agent Christopher Steele. The memo rightly notes the Isikoff article in question "is derived from information leaked by Steele himself to Yahoo News," though it presents no evidence to support the insinuation that Isikoff did not do additional reporting. Moreover, the memo complains that an attorney at law firm Perkins Coie, who had been retained by the Democratic National Committee and Hillary Clinton's campaign, knew Steele shared the information with Isikoff, but presents no evidence that anyone investigating Page was aware of that fact. In other words, even the most potentially damning insinuation in the memo—that the feds were leaning on a news story they knew was derived from a partisan source—doesn't hold up.
That flimsiness extends to the rest of the document, the release of which FBI officials and Democrats have been furiously lobbying against for days, in part because it amounts to ammunition Trump and his allies can use to try to shut down the Russia investigation. Even on first reading, the most striking part of the memo is what it leaves out.
---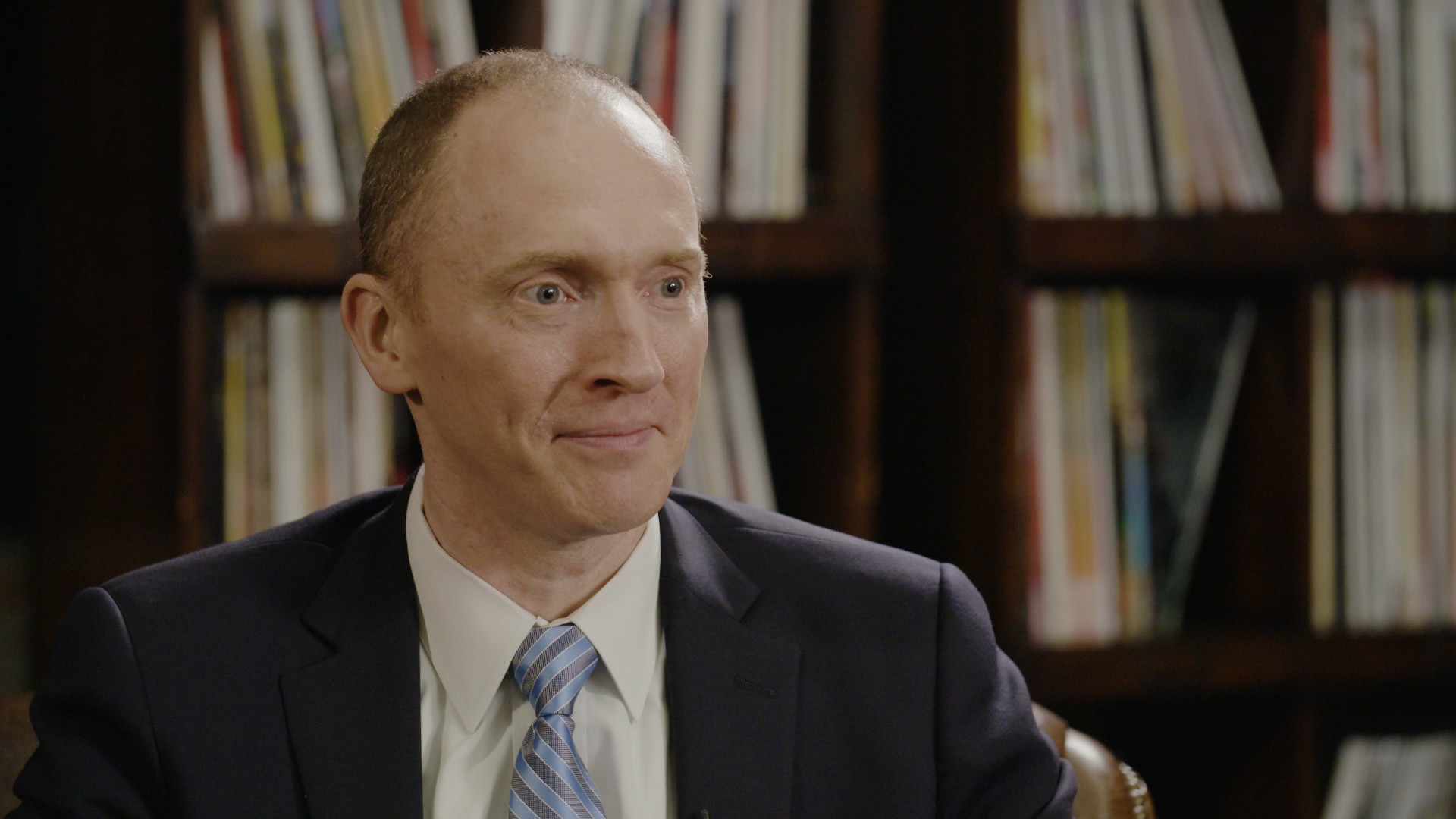 ---
Among other things, the memo obfuscates one hugely important detail. While it complains that the FISA applications did not reveal the source of Christopher Steele's funding—and thus did not concede his potentially partisan bent—it never says (much less proves) that the feds knew specifically who provided that funding. Rather, it vaguely describes "the political origins" of the dossier and asserts that "it was known by DOJ at the time that political actors were involved with the Steele dossier." Somehow, Republicans fail to explicitly answer a huge question central to their case for some kind of witch-hunt against Trump: Did the people making the FISA application actually know it was the Democratic Party that paid for the dossier, rather than Fusion, which had a history of clients that included both Republican and Democratic "political actors"?
Similarly, the memo ignores key details about Carter Page's own political activities. When Congressman Devin Nunes defended releasing his memo in spite of FBI complaints earlier this week, he claimed "top officials used unverified information in a court document to fuel a counter-intelligence investigation during an American political campaign," suggesting (as President Trump has) that feds were going after the campaign itself. The memo is really dodgy on just this point.
What the memo indicates is that the Justice Department submitted a FISA application against Page on October 21, 2016, at the height of the fall campaign. The same paragraph says Page "served as a volunteer advisor to the Trump presidential campaign," but the memo nowhere acknowledges that, starting about a month earlier, the campaign had loudly distanced itself from Page, in part because of public questions raised about his ties to Russia. Campaign communications director Jason Miller told the Hill on or before September 24 that Page "is not an advisor and has made no contribution to the campaign." When asked if Page was still part of the Trump campaign a day later, Kellyanne Conway stated flatly, "No, he's not," adding, "He's certainly not part of the campaign that I'm running." Page himself even said he was taking a leave of absence.
Which is to say the memo fails to account for the fact that Page was no longer on Team Trump when the feds went after him in 2016.
Likewise, the memo does not explicitly acknowledge a previous FISA application that's been reported against Page as far back as 2014, possibly set up because he was being actively recruited by Russian spies who subsequently were expelled or imprisoned. What the memo suggests is simply that the feds submitted reauthorization applications around January 20, 2017, in April 2017, and July of 2017. With each reauthorization, as the memo alludes, the Justice Department would have had to show that it continued to obtain foreign intelligence from the surveillance. That also means the FISA Court approved three reauthorizations after the Steele dossier became public—and the Trump team itself started debunking it.
So Page continued to look like a spy—or someone being recruited as one—to FBI counterintelligence agents well into the Trump presidency. And FISA judges continued to buy that assessment.
Meanwhile, the memo is silent about other potential pieces of intelligence that supported a wiretap on Carter Page. According to a transcript, a memo contextualizing this one, written by the top Democrat on the House Intelligence Committee, Adam Schiff, has 36 footnotes, suggesting there's far more than the dossier in play here. Even the GOP memo's claim that then-deputy FBI director Andrew McCabe—who retired this week—testified that "no surveillance warrant would have been sought from the FISC without the Steele dossier information" is incomplete; by providing such a claim out of context, McCabe's meaning remains unclear. By "information," did McCabe mean the accumulating evidence that Russia had attempted to compromise the Trump campaign? Or did he mean the specific allegation that a trip Page took to Russia in July 2016 involved some kind of payoff for help shaping American policy, as the Steele dossier suggested?
The memo doesn't tell us.
And in spite of the memo's title and the heated claims Republicans have been making for weeks, much of the memo actually doesn't pertain to Page's FISA application at all. It reveals then-Deputy Associate Attorney General Bruce Ohr appropriately noted Steele's apparent hope to ensure Trump not become President. But even there, the memo doesn't explain whether that primarily stemmed from concerns about Russia or more personal political animus, which is particularly relevant given that Steele is not an American voter. The memo also reveals that after Steele's communications with the press became known, his informant status was properly terminated. It further describes Trump's being briefed on the dossier without explaining why: because the Intelligence Community thought it important for Trump to know the rumors being spread about him.
For a much-hyped document promising to explain how the feds abused their power, this memo is best understood for what it, itself, leaves out. That means we should have the same questions about Republicans on the House Intelligence Committee that they have about federal law enforcement.
Sign up for our newsletter to get the best of VICE delivered to your inbox daily.
Follow Marcy Wheeler on Twitter.